A paleo diet is an amazing way to achieve better health and wellbeing. With a focus on real food, it helps people overhaul a lifetime of poor nutrition habits and allows us to truly feel our best with a diet that properly fuels our bodies.
For some, it's a great way to eliminate certain food groups to pinpoint the source of digestive distress or skin breakouts. For others, it's a fantastic protocol to help develop a healthier relationship with food overall. For many, it's an amazing tool to lose that extra weight.
In fact, weight loss is the most common reason why people choose to eat paleo (at least at the start). They eliminate grains, dairy, sugar and legumes and see the extra pounds effortlessly drop off. It almost sounds too good to be true, right?
There's plenty of reasoning behind WHY this works. For one, cutting out sugar, grains, refined oils and other hyper-palatable foods means we're overeating far less. It's quite easy to down two doughnuts or two slices of cake, which blows our portions out of proportion without much effort. Eating seconds of a kale salad? It's not as tempting, and even if that salad is really good, a second serving won't break the bank.
With a focus on protein and healthy fats at every meal, the paleo diet often helps us to get in touch with our natural hunger cues and shift into intuitive eating, which inherently means we're eating less or exactly what our bodies need. Why? Because we're truly satiated from real food that provides long-lasting energy. For someone who is looking to lose weight, this could be exactly what they need without having to put in the work of counting calories.
Unfortunately, the paleo diet is not a 'magic bullet,' and there really isn't one out there. Paleo is a great platform for developing a healthier lifestyle, but it doesn't work wonders for everyone. So, if you're not losing weight on paleo, what are you doing wrong? Here are ten common mistakes and how to address them.
1. You're Still Eating Comfort Foods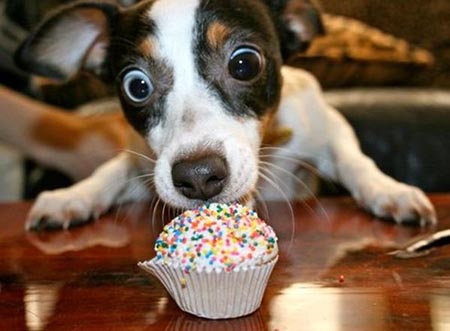 While a paleo diet is known for eliminating the standard foods we use to eat for comfort (i.e. cookies, cakes, and all things sugary sweet), it's still possible that you're relying too much on those foods that offer you a little "hug" when you taste them. It's easy to overeat certain foods like fruit, potatoes and sweet potatoes, nuts and seeds while still remaining within paleo guidelines.
Instead, try to limit these foods to mealtime. If you love having your daily serving of cashews but can't stop reaching your hand in the bag, have a serving on top of your salad for a crunchy fix. If you notice having potatoes (technically paleo!) fuels your cravings, switch them out for something less "cozy" like beets or swede. Remember, natural sugars ARE sugar too, so limiting fruits to lower-sugar options like berries or 1-2 servings a day is ideal.
2. You're Expecting Overnight Results
Here's a hard truth: it's not gonna happen!
Most good things happen when you're patient, and weight loss is a prime example. You have to work for it, and you have to wait for it. So, wait! Some people see instant results within a week or two with a huge drop-off then they plateau. This is normal! The body drops a lot of water when you give up refined carbohydrates and processed foods.
If things start to slow down, just wait! A healthy rate of loss ranges from 0.5 lbs to 2 lbs per week, so anywhere in this set is normal and awesome.
It's no small feat to lose just a little weight, because when you put that into perspective over time… numbers add up. And remember slow weight loss = more permanent weight loss.
3. You're Relying On The Scale Too Much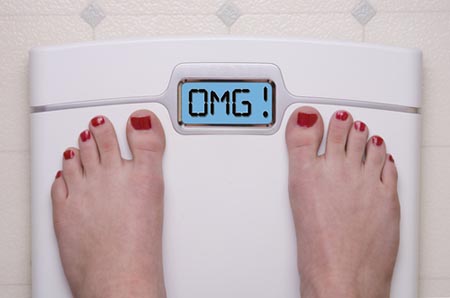 While the number on the scale is often seen as the end-all, be-all to gauging your weight loss success, it's not. Seriously. You can ditch it for a while. It won't miss you, and you might not even grieve its loss too heavily. In fact, you might be surprisingly relieved when you're not relying on its numbers to tell you whether you've been "good" or "bad."
Beyond being a bit of a mind game, the scale is only telling you so much – how much your body weighs. It does not differentiate between the weight of food, water, muscle and fat. It just adds it all up in a pretty package with a bow on top.
Instead, rely on how clothes fit and body measurements. Some people will lose inches without shedding a pound. This is a good thing!
4. You're Snacking Too Much
If you're eating paleo, snack time probably looks a little different. While you might not be cozying up on the couch with a bag of pretzels, there are plenty of healthy foods that don't lend themselves well to portion control.
If you're not mindful about eating, it's easy to overdo it on dried fruits which pack in a ton of concentrated sugar or paleo bliss balls.
These things have their time and place, and they're certainly better for you than regular sweet treats. Alas, they're not doing much for your weight loss goals in the long-run.
Think about how much you're snacking and try to cut back by filling up on healthy, nutrient-dense foods during meal times. Save the treats for special occasions instead of making them an everyday habit.
5. You're Only Dialling In The Diet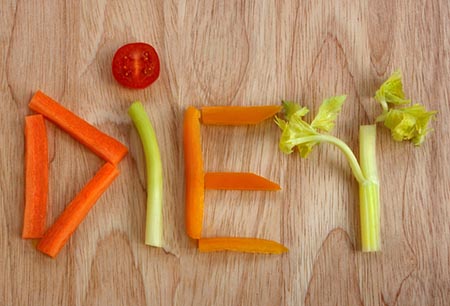 The paleo diet is an amazing place to start on a journey to the best version of yourself, but there is SO. MUCH. MORE. that goes into it. It's not just about the diet, here. The paleo lifestyle encompasses so many facets of life, and all those habits could be the reason you're not seeing the results you'd like to see.
The big one is exercise. Nobody's saying you have to run marathons or do Crossfit to lose weight or exercise properly.
For example, in my 4-Week Paleo Reset, I get people to stick to simple fitness challenges every week. It could be as simple as a quick 20-minute workout at home or some cycling and a few squats and push-ups.
You could easily boost weight loss with daily, low-impact movement as simple as walking!
Another big contender is sleep. If you're not sleeping enough, your body simply isn't performing at its peak, and it might resist shedding extra weight.
Finally, it's important to manage stress. Feeling run-down all the time encourages our desire to eat for comfort, and it raises cortisol levels which might aid our bodies in resisting weight loss.
6. Your Carbs Intake Needs To Be More Tailored
Paleo is an inherently lower carbohydrate diet. It eliminates grains and legumes, both of which are primarily comprised of carbohydrates. This is NOT to say that carbs are evil (they're not), but it means that there's a little work to do regarding what's going to work well for you.
If you're active, you'll naturally need more carbohydrates in your diet. On a paleo diet, these can be sourced from potatoes, sweet potatoes, other starchy veggies and fruit. You can even add a little white rice or quinoa (read more about paleo and white rice here). If you're active, your body does well with more carbs both for performance and to recover properly.
On the other hand, if you live a more sedentary life, you might want to cut back a bit. In short, carbs are FUEL and your body only needs so much of it. It might want to "hold on" to that extra fuel if you're not using it up in the gym or on the trail. More activity = more carbs and vice versa.
In addition to that, women tend to do better with a few more carbs. Although initially, it might be beneficial to cut down on carbohydrates to kick start the weight loss process, in the long term our hormones perform better with low-to-moderate carbohydrate intake. Hormonal imbalance is often the culprit of weight loss stalling. Going too low carb, under-eating and over-exercising (read more on those below) are often the contributing factors to hormonal chaos.
7. You're Not Exercising Properly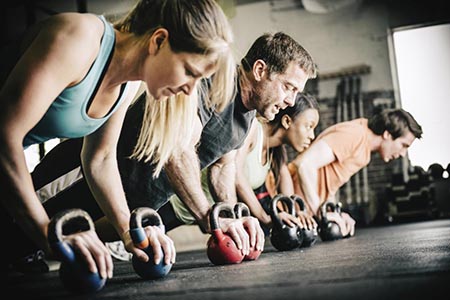 If we're approaching things from a "primal" standpoint, you can bet there were no elliptical machines anywhere to be found when cavemen roamed the earth. Rethink your gym membership and your workout routine if you're looking to change your physique.
Leanness is not strictly brought on not by burning more calories and doing hours of cardio. The good news? To exercise properly and efficiently, you don't need a whole lot of time.
Short bursts of intense exercise (i.e. sprints) and weight-bearing exercise using dumbbells, barbells or kettlebells are two incredibly effective ways of getting you into shape and shedding some fat.
These fitness routines burn more calories in a shorter span of time and keep the metabolism burning up for longer after the workout is done, making them more effective for weight loss.
Oh, and we mentioned you could do them in literally half the time it might take you to run a few miles, right? Score!
8. You're Over-Exercising
Alongside exercising inefficiently comes the issue of overkill at the gym.
Oftentimes, this is accompanied by the notion that we have to work out for hours to see results. It's worth clarifying that in terms of weight loss, those extra hours are better spent getting your meal prep done. The famous saying 'Abs are made in the kitchen is absolutely true. And as much as a regular fitness routine will aid with weight loss and keep your heart healthy, it's only a small contribution when compare to what you eat.
Two-a-days, hitting the Crossfit gym six days a week, and hours of cardio a day are not sustainable and not healthy.
Like mental and emotional stress raises cortisol levels, which contribute to hormonal imbalance and weight loss resistance, over-exercising creates a lot of physical stress. Our bodies respond to physical stress in a very similar way. We need to recover in order to function optimally.
9. Your Head Isn't In The Game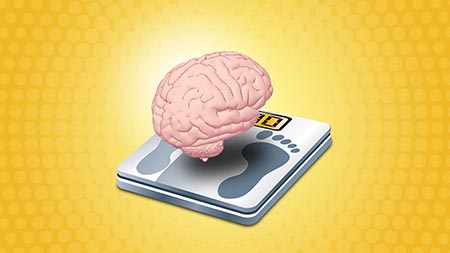 There's a funny thing that happens during my paleo reset programs. Most people start off with an initial goal to shed weight. Maybe it's just a few kilos, maybe it's a few stones. Regardless, it's a wildly popular goal. That's not the funny part, though.
Many people's minds change when they realise living a healthy life goes beyond the 'diet mentality.' They shift into more permanent thinking as eating a real food diet becomes less restrictive, more enjoyable, and more second nature. Weight loss is often a nice side effect when this happens.
On the other hand, some people are prone to get stuck and not see results because they're still under the impression that the paleo diet is a "quick fix." When we look at the bigger picture, we see bigger results and our bodies follow our thinking. Remember the power of positive thinking.
10. You're Not Eating Enough
The paleo diet is a truly magnificent way of eating because it allows you to eat a lot of food without calorie counting. While many will happily load up their plate with veggies, protein, and healthy fats, some people can get a little skimpy with their serving sizes. That's because they operate under the rule of 'smaller portion=less calories=more weight loss'. However, there is one thing they forget.
Think of it this way – if you're coming from a less-than-stellar diet into clean eating and eliminating bagels, pasta and rice as the staples, you need to replace that energy with something else. That usually means larger portions of healthier foods such as vegetables and protein.
While we don't recommend doubling up on potatoes and steaks or eating nuts by the handful three times a day, it's important to get in a proper amount of fuel for your body to function properly. You need protein for your muscles, fat at every meal for satiety and metabolism, and lots of vegetables and some fruit for adequate fibre intake as well as essential nutrients. If you're slacking in any of these categories, your body will be missing out on something, which can make it want to hold onto extra weight. Once again, it can negatively affect your hormone balance. Moreover, depriving your body of what it needs can lead to overeating later, furthering the case.
---
Have you used paleo to lose weight? Or have you experienced any of these issues? I'd love to hear your story! If you're having trouble setting or reaching your weight loss goals, my free paleo reset program is designed to get you there.