Next time you're looking for that perfect present, why not make your own DIY edible gifts. From homemade cookies, spice blends and yummy pesto, there are many ideas to choose from. They are sustainable, thoughtful and super fun.
---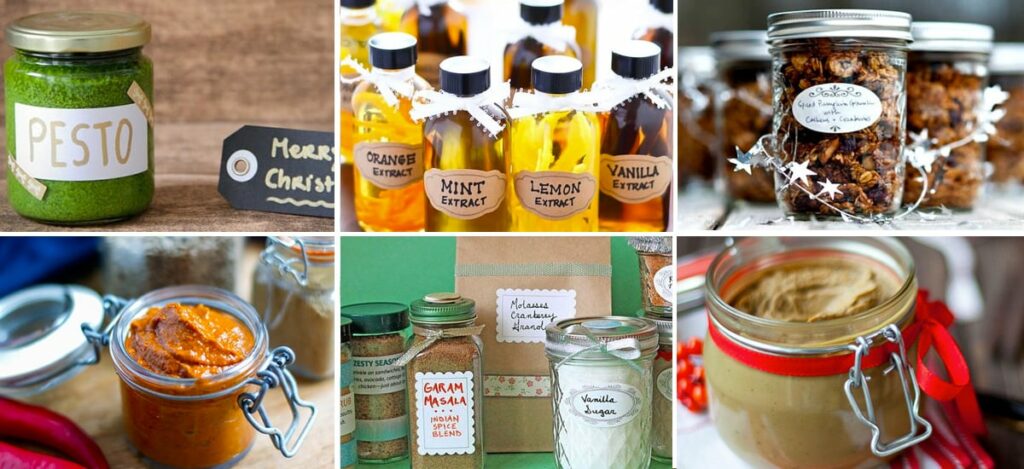 Picking the right gift can be stressful and overwhelming, especially if the recipient is someone who already has everything they need, or you don't really know what they would like. Perhaps you don't have the money or the time to run around shops looking for that perfect something. Another reason might be that you would rather avoid buying more STUFF for people and want to choose a more sustainable, environmentally-friendly gift.
Well, there is one thing that 99% of people really enjoy and it's the easiest gift of all. I'm talking about food and more specifically edible gifts. You can stock up on delicious, gourmet goodies at speciality stores, health food markets and online, but it is so much more thoughtful and fun to make your own DIY edible presents.
Homemade Edible Gift Ideas
In today's post, I want to share some fun and creative ideas for edible gifts that would be perfect for Christmas, birthdays, housewarmings or any other occasion. These are also great for recycling old jars and containers.
They say, give them a gift of love. I say, give them a gift of food. All you need is imagination and a bunch of cute labels and ribbons.
1. Pesto Jars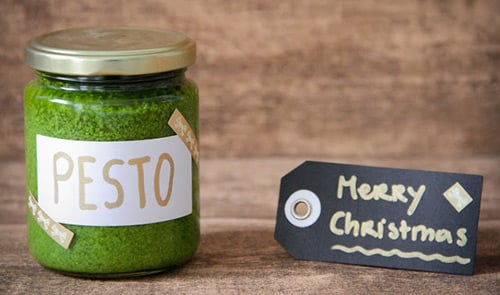 Making your own pesto is super easy and you can use any seasonal herbs as well as leafy greens such as rocket/arugula or spinach. Add some nuts, garlic, lemon juice and olive oil and you've got yourself a delicious present. You can also make a pesto using sun-dried tomatoes, marinated olives and roasted eggplant. Check out this pesto recipe from Passion Meets Creativity or my dairy-free paleo pesto here.
2. DIY Flavoured Extracts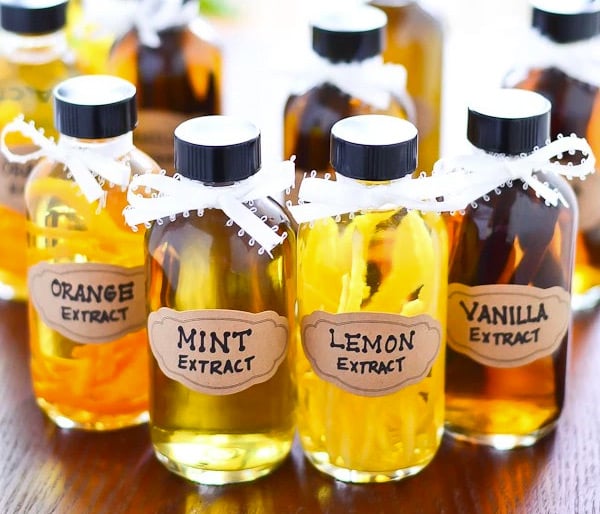 Making your own extracts, or flavour infusions is easy and fun. You can use vanilla beans, cinnamon sticks, citrus peel, pine nuts and mint leaves, to name a few. Check these ideas from Just Putzing.
3. Homemade Granola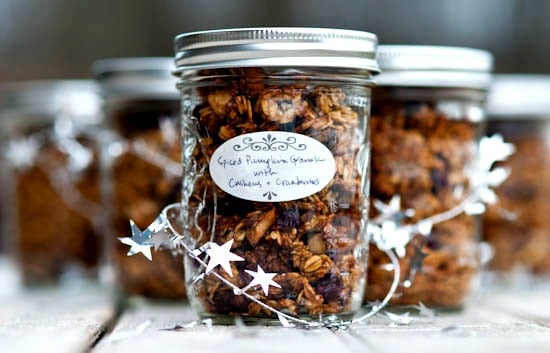 Homemade granola keeps well and is easy to make in a large batch. Store it in gorgeous mason jars with cute labels for that extra special touch. Try this spiced pumpkin granola with cashews and cranberries from Healthy Green Kitchen, or my favourite paleo granola recipe, which I have made for gifts in the past. Alternatively, you can make a batch of paleo granola or muesli bars and wrap them in small packages to give as gifts.
4. Homemade Nut Butters
Homemade nut butter make wonderful gifts because everyone likes them and they are very versatile in the kitchen. Plus, there are so many ways you can play with these. Check out these three simple nut butter from Cheap Recipe Blog, or for something more decadent, try this lush cashew coconut butter from Bakerita or this paleo and vegan Nutella from Greens of The Stone Age.
5. Homemade Condiments
DIY condiments are super easy and fun and make for great gifts. There are too many to choose from but perhaps you'd like to try this quick and easy homemade harissa or my apple & cinnamon BBQ sauce. Tomatillo salsa verde from Heart Beat Kitchen and this no-cook Whole30 ketchup from Noshtastic are also worth checking out.
6. Homemade Fudge & Bliss Balls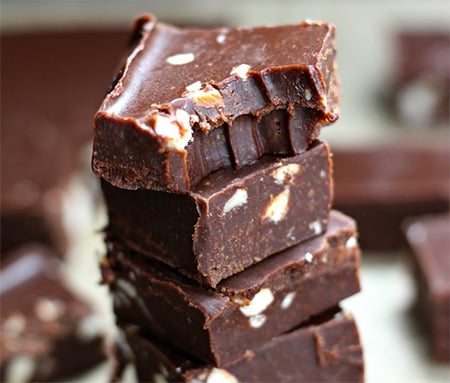 Fudge is not something you have every day but it's awesome on holidays, which make it a perfect edible gift. Try this paleo and vegan-friendly mocha almond fudge from Paleo Running Momma. Energy balls or bliss balls are also a great idea, and you can try making my festive chocolate jaffa rum balls or my lemon drizzle bliss balls.
7. Spice Blends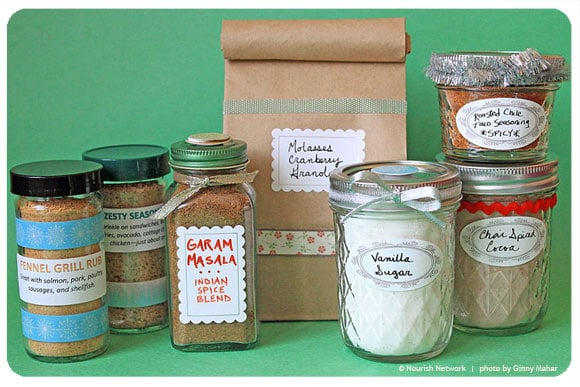 You might already make your own spice and herb blends, so why not make a bigger batch and pack a few jars and bottles as gifts. Love these 6 ideas from The Nourish Revolution or this paleo BBQ dry rub from Against All Grain.
8. Homemade Cookies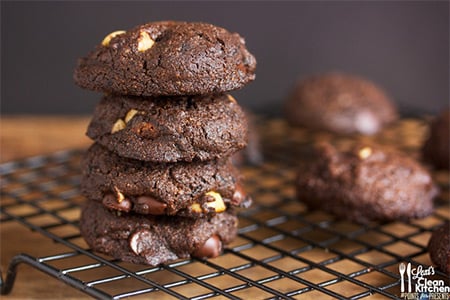 Everyone loves cookies, so I had to include a few ideas here. Try these healthy chewy gingerbread cookies, double chocolate chunks macadamia cookies from Lexi's Clean Kitchen, or how about homemade Oreos from Living Healthy with Chocolate.
9. Chicken Liver Pâté Pots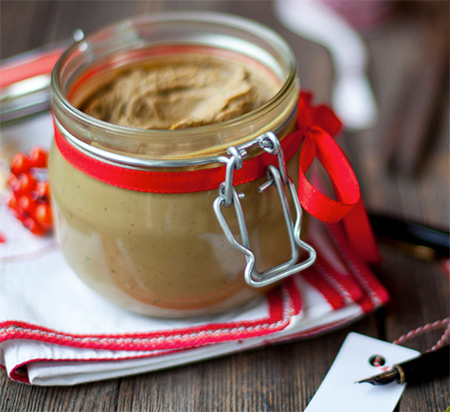 This would have to be the most nutritious gift of all. The liver is not to everyone's taste, except when it comes in a form of buttery (butter being the operative word here) and velvety pâté. It's not too hard to make your own and you can store it in small pots or jars with a layer of clarified butter sealing the top. Check out this recipe from Donal Skehan, and for a dairy-free version from The Healthy Foodie.
10. Special Diet Crackers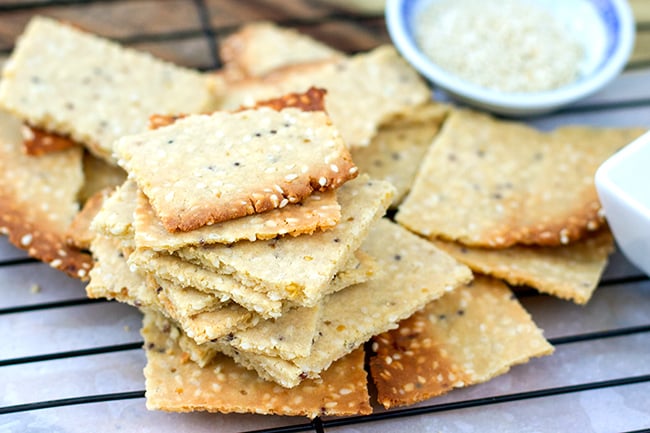 Since you might be making a homemade pâté, dips or pesto, you might as well bake some of these paleo crackers. These would be great as gifts, especially during food-focused holidays. These could also be gluten-free, nut-free, or vegan-friendly crackers: find more ideas here.
11. Flavoured Salts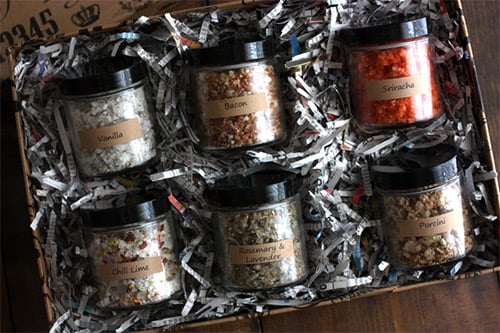 Sure, a store-bought packet of pink salt would be a nice gift as is but you could definitely go that extra mile and make your own, fun, flavoured salt mixes. Pack the salt tightly into small jars or bags and add a cute label. It's simple and inexpensive. Check out these 6 flavoured salt ideas from Mommy Potamus, or these more classic flavours from Popsugar.
12. Grain-Free Fortune Cookies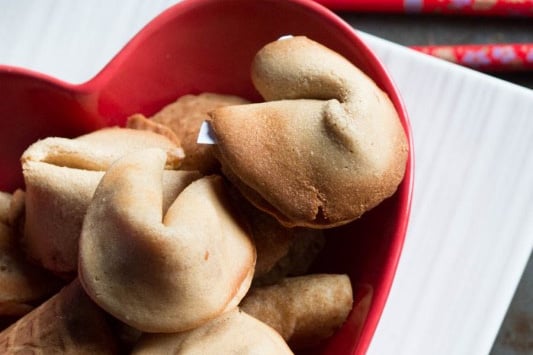 Making your own fortune cookies is a lot of fun. As always, when making something from scratch, you can control the ingredients. Most fortune cookies are made with wheat, so many unlucky people are unable to enjoy them. With fortune cookies, though, making your own is just so much better than that because you can also control your fortune! Check out this recipe from The Things We'll Make.
13. Homemade Coffee Liqueur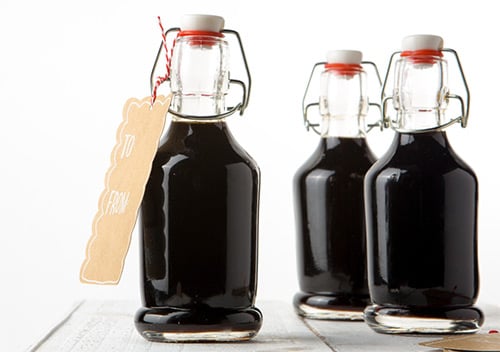 Not all of the gifts have to be edible. How about a few beautifully presented bottles of homemade coffee liqueur? Perfect as a pick-me-up digestive after a celebratory meal. Forget about Kahlua here, we're making our own sweet poison. Check out this recipe, and replace the sugar with brown rice syrup, maple syrup or honey and use a little less than specified. You could do a slightly different version with good quality tequila and put little skulls on the labels – great as Halloween gifts or for an NYE party.

What are your favourite DIY edible gifts to make? Let me know in the comments. 
For more Christmas-related blog posts, check out my ultimate healthy gift guide, my Christmas jaffa rum balls, and this succulent crusted rack of lamb cutlets or my roast chicken with inside out stuffing.
---
Save Edible Gift Ideas To Pinterest