From nourishing soups and salads to comforting bakes, these leek recipes are as fabulous as they are healthy.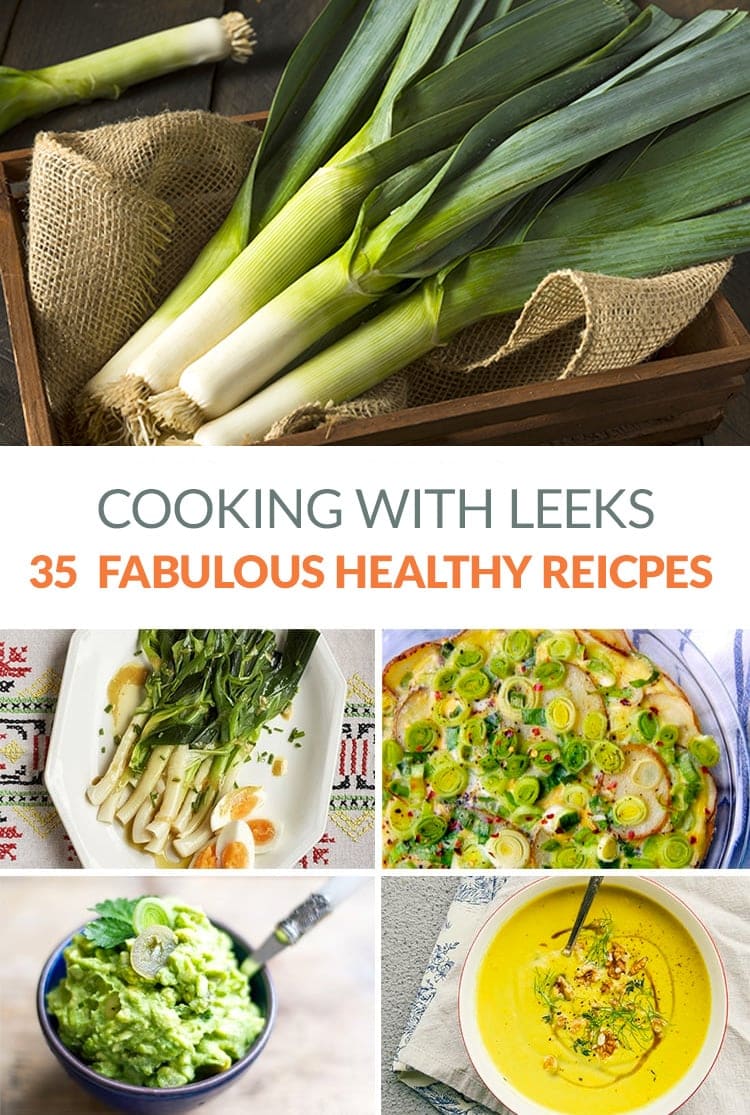 Today I am highlighting one of my favourite vegetables – leek. Like onion and garlic, leeks belong to the allium family but, in my opinion, they are much more versatile in the kitchen. If you've ever only used leeks to flavour a soup or a stock, brace yourself – you're about to discover amazing new ways to leek it up.
Leeks have very similar properties to the garlic and onion – a unique combination of flavonoids (antioxidants) and sulfur-containing nutrients that provide cardiovascular support. For people who avoid onion and garlic due to their FODMAPs content, the green parts of the leek are okay to use. The green parts have a lovely, green onion and slightly garlicky flavour and can be used cooked or raw.
Otherwise, the whole leek – white, pale green and green parts – can be used, although I often see people discard the green leaves. Leeks can be braised, fried, roasted, boiled, sautéed or sliced thinly and eaten raw in salads. I've often thought of leeks as French food but there are many cuisines and dishes that use this vegetable, and of course, it can be used instead of onions.
Covering soups, sauces, salads and drips, here is my round-up of 35 delicious and healthy leek recipes.
Using Leeks In Soups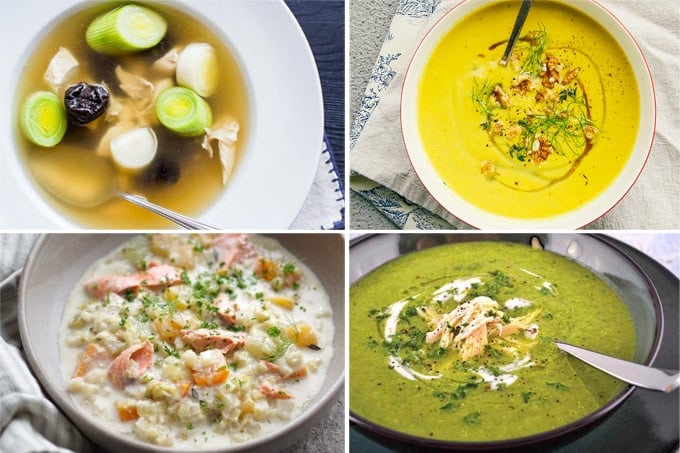 Braised Leeks

Ottolenghi's Braised Eggs with Leek and Za'atar from The Kitchn
Braised Chicken with Leeks & Scallions from A Calculated Whisk
Leeks In Salads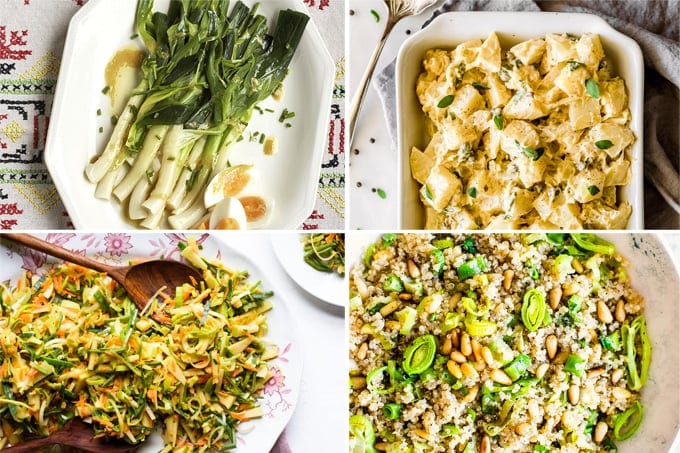 Leeks As Side Dishes
Roasted & Baked Leeks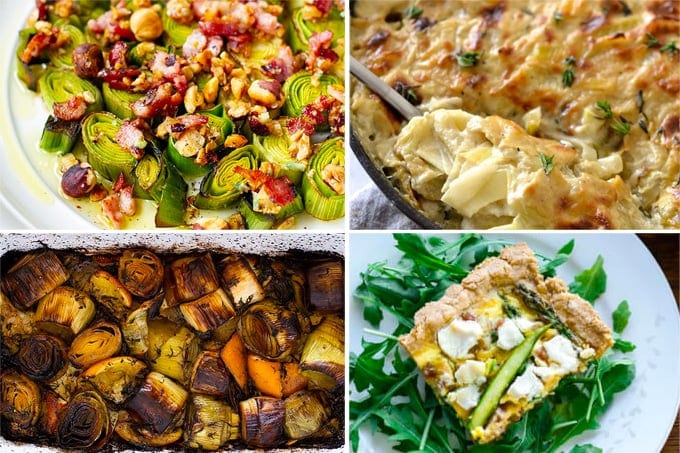 Leeks In A Sauce
In Burgers & Meatballs
Leek Quiches & Frittatas
In Dips & Condiments
---
What's your favourite way to prepare leeks? Share in the comments below.