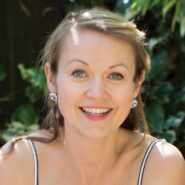 Welcome!
Hi, I'm Irena Macri. Here at Cooked & Loved you will find simple, delicious and often healthy recipes. From new dishes to old-time favourites with a twist, this is the food I cook and love. Sign-up for my newsletter here!
Get The Latest Recipes In Your Inbox
Seasonal Ideas
25+ Low-Carb Summer Recipes
From grilled kabobs to fresh salads, get inspired by my selection of summer recipes suitable for low-carb and keto diets.
Browse Here
Foodie Knowledge
101 Guide To Asian Greens & Vegetables
Get to know the most common Asian vegetables, leafy greens, mushrooms and aromatics commonly used in Chinese, Korean, Japanese, and South-East Asian cuisines.
Browse Here
Introducing Cooked & Loved
If you have missed the announcement and wondering about what happened to IrenaMacri.com and what Cooked & Loved is all about, read on!
Read This
Featured Video
Crispy Smashed Potatoes With Salsa Verde
These roasted crispy smashed potatoes with salsa verde peas are super delicious. You get that lovely creamy potato flesh with super crunchy, salty edges paired with lemony, herby and garlicky smashed peas.
Get The Recipe Here
a0163b2833292b38c6d9739c36ae8da0