What does your freezer look like? If you're a primed and seasoned batch cooker, it's likely packed with easy-to-reheat make-ahead dinners to keep you eating healthy all throughout the week. Let's face it – sometimes, it's all we can do to turn on the microwave or pop a pan in the oven! These paleo freezer meals are perfect for tossing into the icy part of your fridge and labelling to use later. Make life easy with some of my favourite recipes for meal prep.
---
PALEO Freezer meal tips
Most meals will last 2-3 months if you freeze them. Getting accustomed to the guidelines regarding which foods freeze well and which foods don't is the only learning key to making this strategy successful.
As a general rule, foods submerged in sauces or broths freeze exceptionally well and even become more flavorful over time. Soups, stews, curries, and the like are the gift that keeps on giving. Watery veggies don't do terribly well on their own but do okay in broths and sauces.
Marinated meat, poultry and seafood can be frozen in Ziploc bags for an easy protein main. Simply defrost in the fridge overnight and pan-fry or roast in the evening. The flavours and seasonings in the marinade help to preserve the meat and infuse it with flavour. Generally, marinated protein results in more tender meat when cooked. Try these Whole30 and paleo-friendly chicken marinades for the freezer from the Whole Kitchen Sink, or my 5 favourite steak marinades here.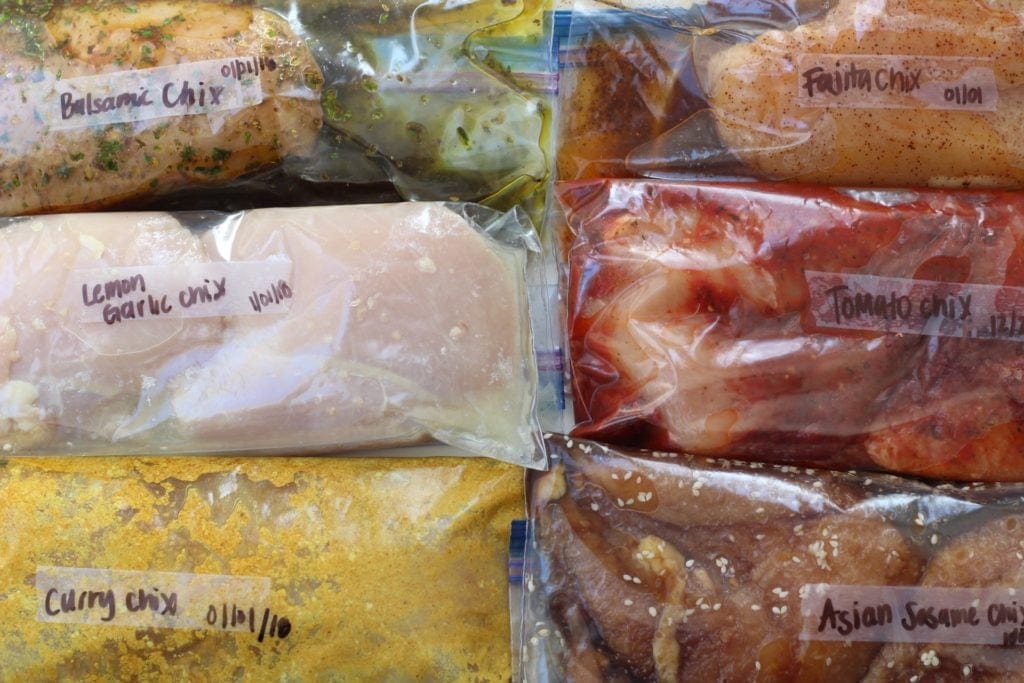 You can freeze meatballs (raw or cooked), burger patties and breakfast sausages (raw or cooked), baked paleo muffins, baked paleo bread, egg bakes and breakfast casseroles, flash-steamed veggies, fruits and berries, and so much more.
Here are some of my favourite paleo freezer meals.
My chicken tikka masala will mean the freezer is always stocked with your favourite Indian flavours. With tender spinach and cranberries (which I recommend adding in while heating up), this recipe is a unique and delicious spin on the classic.

This meaty chili packs the heat with cauliflower rice to give it even more bulk. Considering this dish is made in a flavourful sauce, it will freeze really well in plastic Ziploc bags and taste even better later after the spices have blended all together! Recipe from Miss Allie's Kitchen.
This beef ragu is the perfect freezer meal for pairing with various veggies later. I recommend making the noodles to serve, and of course, you can swap out sweet potato spirals for zoodles, cauliflower rice or just plain white rice if you like. It's worth noting that starchy veggies will freeze much better than watery, fibrous veggies, so you can try freezing the entire recipe.
This comforting soup is a bit like wedding soup, and you can even add chicken in if you like. The broth will hold everything together well in the freezer over time. The zoodles should freeze well considering any additional water excreted from them while reheating will simply be an addition to the broth. Personally, I like to make fresh zucchini noodles when reheating the soup because I like them a little crunchy. Recipe from Paleo Running Momma.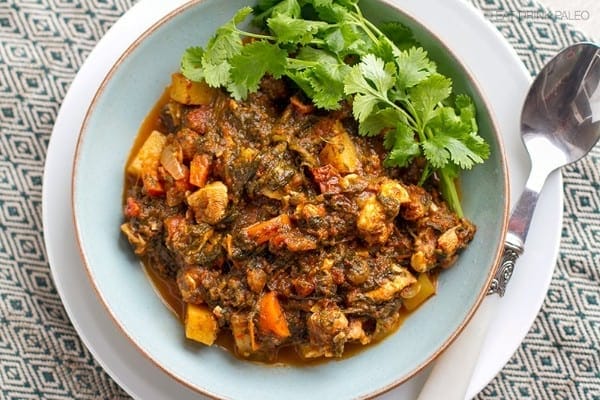 My Moroccan chicken stew is thick and hearty with comforting potatoes, raisins and sun-dried tomatoes adding a burst of juicy flavour and tender chicken. The spicy tomato base is perfect for preserving your creation in the freezer for easy weeknight dinners.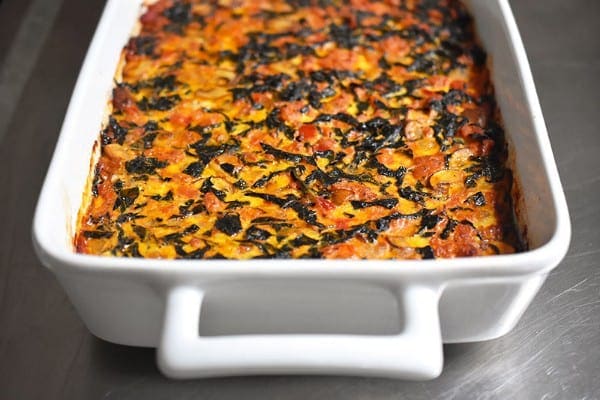 Casseroles are a fantastic contender for the freezer. You can slice this up and freeze it in single-serve packages for quick and easy reheating. With plenty of protein and micronutrients from leafy green superstar kale, you won't be missing much with this simple and satisfying dinner. Recipe from Nom Nom Paleo.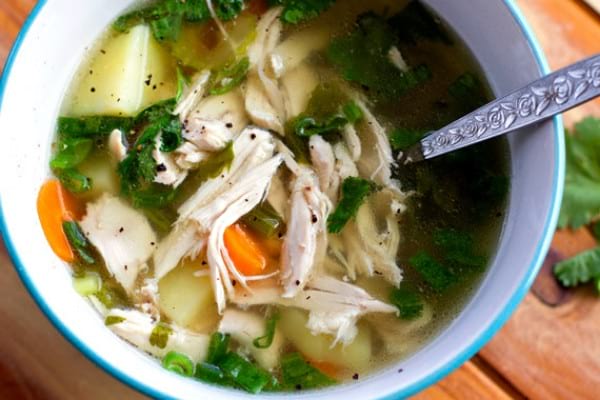 A piping hot bowl of chicken soup is great any time – it's just a bonus that it's a fabulous immune-booster and cold-killer! Rich with veggies, broth, chicken and greens, it's fail-proof and absolutely delicious. Always have a batch ready to go in the freezer.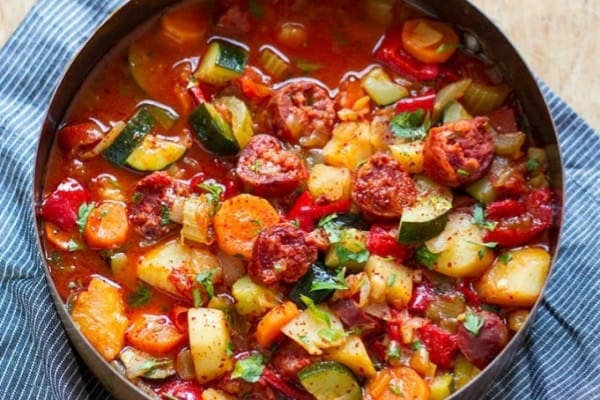 This hearty and warming stew is full of rich chorizo, green veggies and starchy veggies for a beautiful bite with every spoonful. The stewing sauce will preserve all the veggies exceptionally well in the freezer – even the watery zucchini.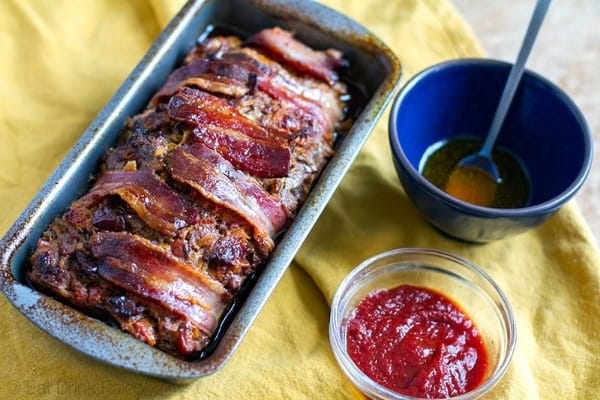 You can't go wrong with a meatloaf – especially when it's wrapped in bacon. With gorgeous caramelised balsamic onions and a tasty sugar-free sauce to top, the whole family will enjoy this recipe. Simply freeze individually sliced for the best leftover results.

Yes – these do require a bit of effort, but it's worth it to make these perfect grain-free tortillas. What's simpler than grabbing a burrito from the freezer and popping it in the microwave for breakfast? Handheld food on the go for your hectic mornings is a single recipe away! Recipe from Health Starts in the Kitchen.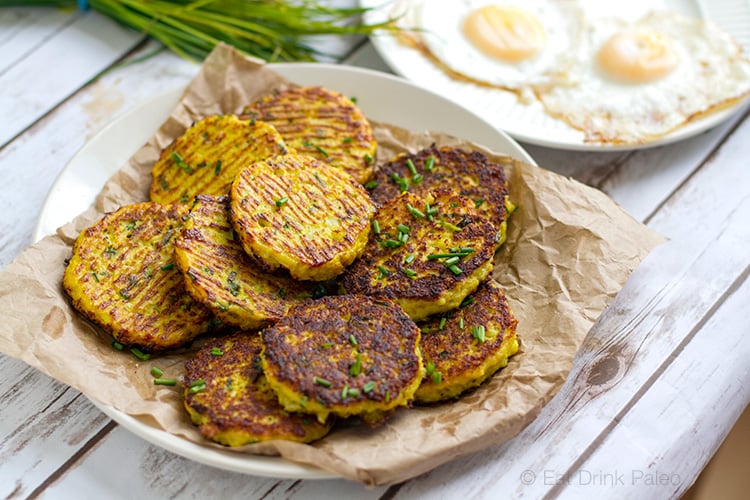 Speaking of fast and easy breakfast ideas, these cauliflower hash browns will keep well in the freezer and can be defrosted overnight or in a microwave. I recommend giving them a 30-second pan-fry to crisp them up, which you can do while cooking the eggs. They are also great for lunch boxes.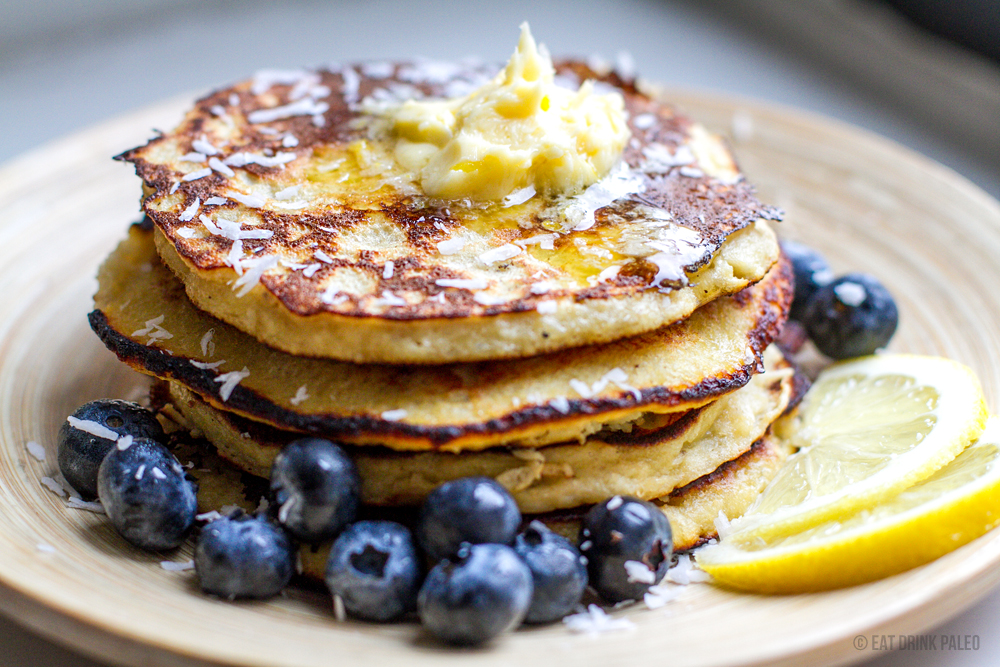 These are my favourite paleo pancakes and I often make them on the weekends. Sometimes I end up with leftovers and I found that they freeze quite well. I simply wrap them in some Clingwrap or store in a Ziploc bag. As with the hashbrowns above, it's a good idea to reheat them in the oven or on a frying pan once they've been defrosted.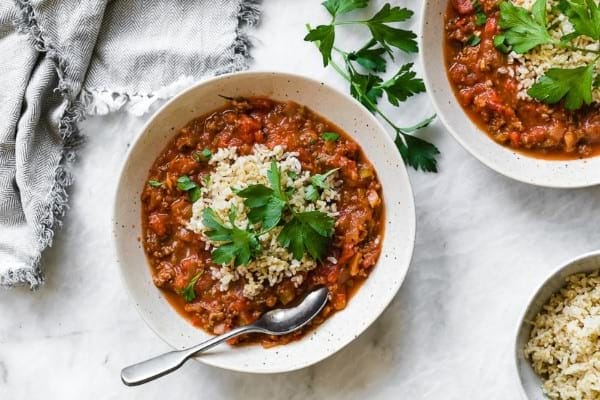 Stuffed peppers are a dinner staple for many. Make it easier with a one-pot recipe that will freeze beautifully. This soup combines the peppers, the stuffing and the sauce all in a few easy steps. Recipe from Skinnytaste.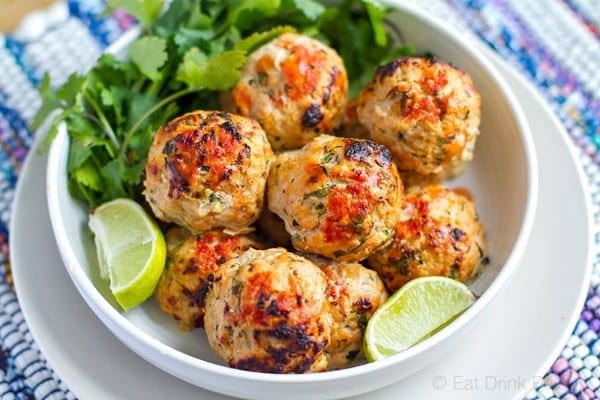 Everyone should have a go-to meatball recipe. They're one of the most versatile foods to stock the freezer with, and they'll do great on their own. These spicy turkey meatballs are hiding some sneaky zucchini, perfect for pairing with some cauliflower rice or atop a big green salad when you need something quick and unfussy. You can also try my Whole30 soft meatballs here.
This chicken stew is SOOO tasty that I always make a bigger batch than I need. It freezes really well and all you need to reheat it is a little water or stock. All I do to serve it up is make a side of vegetables such as cauliflower rice or zoodles.
A shepherd's pie is the perfect freezer meal as it will keep its form quite well and combines all the ingredients you need for a complete meal with protein, starch and veggies. I recommend using either a square pan and baking in it if you plan to freeze it, as it will be easier to remove from the pan in uniform servings, or you can use single ramekins like in my recipe and freeze the pie directly in those.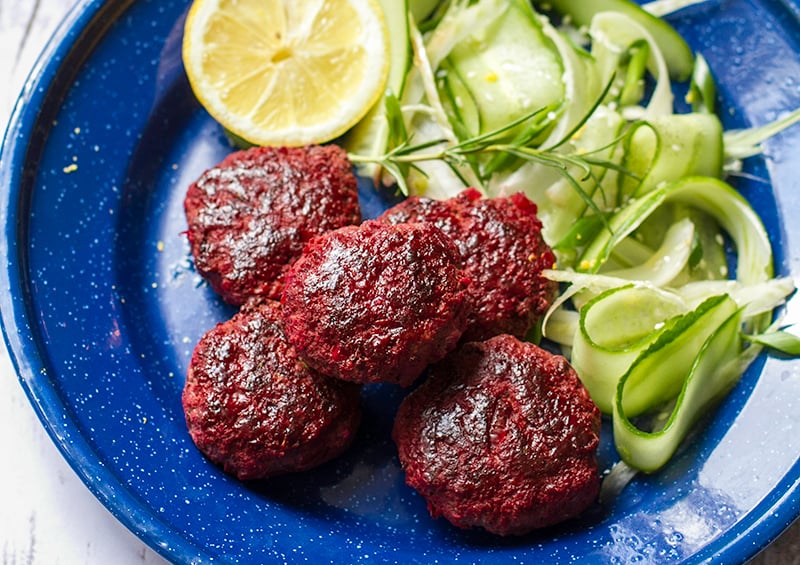 These burgers patties pack in plenty of seriously nutritious beetroot and can be frozen raw, partially cooked or fully cooked. Store for up to 3 months and defrost in the fridge overnight. Give them a flash grill in a little oil to restore that shine and crispiness.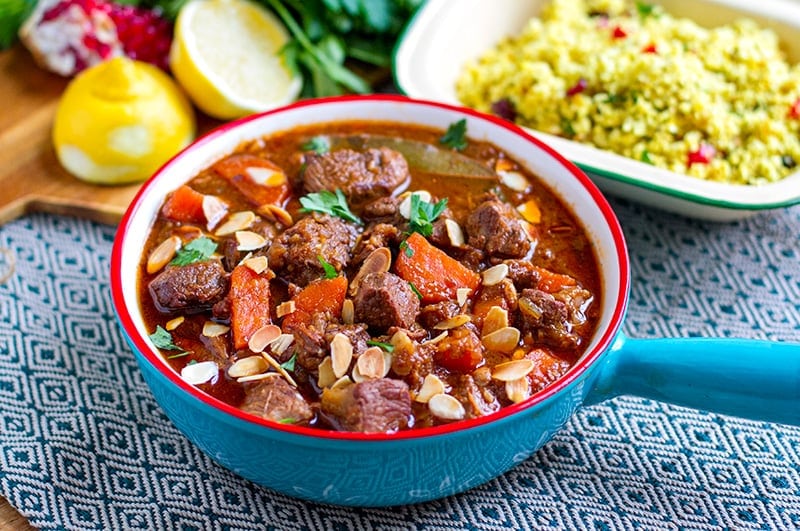 For a fantastic and unique curry to switch things up, this Moroccan-inspired stew should keep things warm and spicy in your kitchen. It can be made on the stove, in a slow cooker or pressure cooker and keeps exceptionally well in the freezer.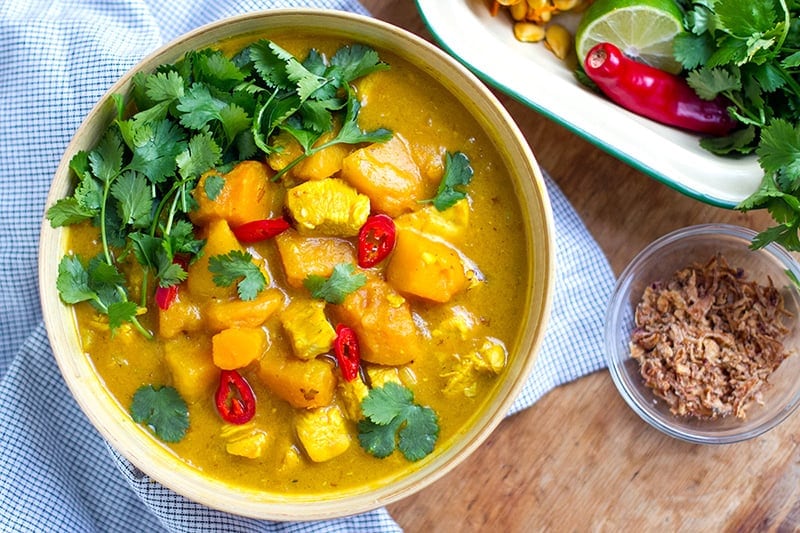 While we're on stews and curries, here is another recipe I can't forget to share in this list. First of all, this chicken curry is really, really easy and needs ingredients that you probably already have. The sweetness of the pumpkin and coconut is balanced by the curry powder and fish sauce, giving you velvety, yellow stew that keeps well in the freezer.
Nutritious and filling, this broccoli soup is great for freezing and will reheat really well. You can make the walnut pesto fresh as it doesn't take too long.
I couldn't do a freezer roundup without the mention of stocks and broths. Bone broth is one of the most nutrient-dense, healing foods so it's always great to have a batch in the freezer. Given that it takes a long time to the proper broth, it makes sense to do a large batch and to freeze it in portions using Ziploc bags, small containers or ice cube trays.
---
There you go my friends, these are just some paleo freezer meals to get you started. Do you have your own go-to freezer-friendly recipes? Share with me in the comments.