These delicious and mostly healthy ground beef meal prep ideas will help you get ahead in the kitchen and stay on track with dietary or budget goals. Ground beef is a versatile ingredient that can be used in a variety of dishes, from classic meatballs to spicy tacos and with these tips and recipe ideas, you'll be able to create great meals in no time.
---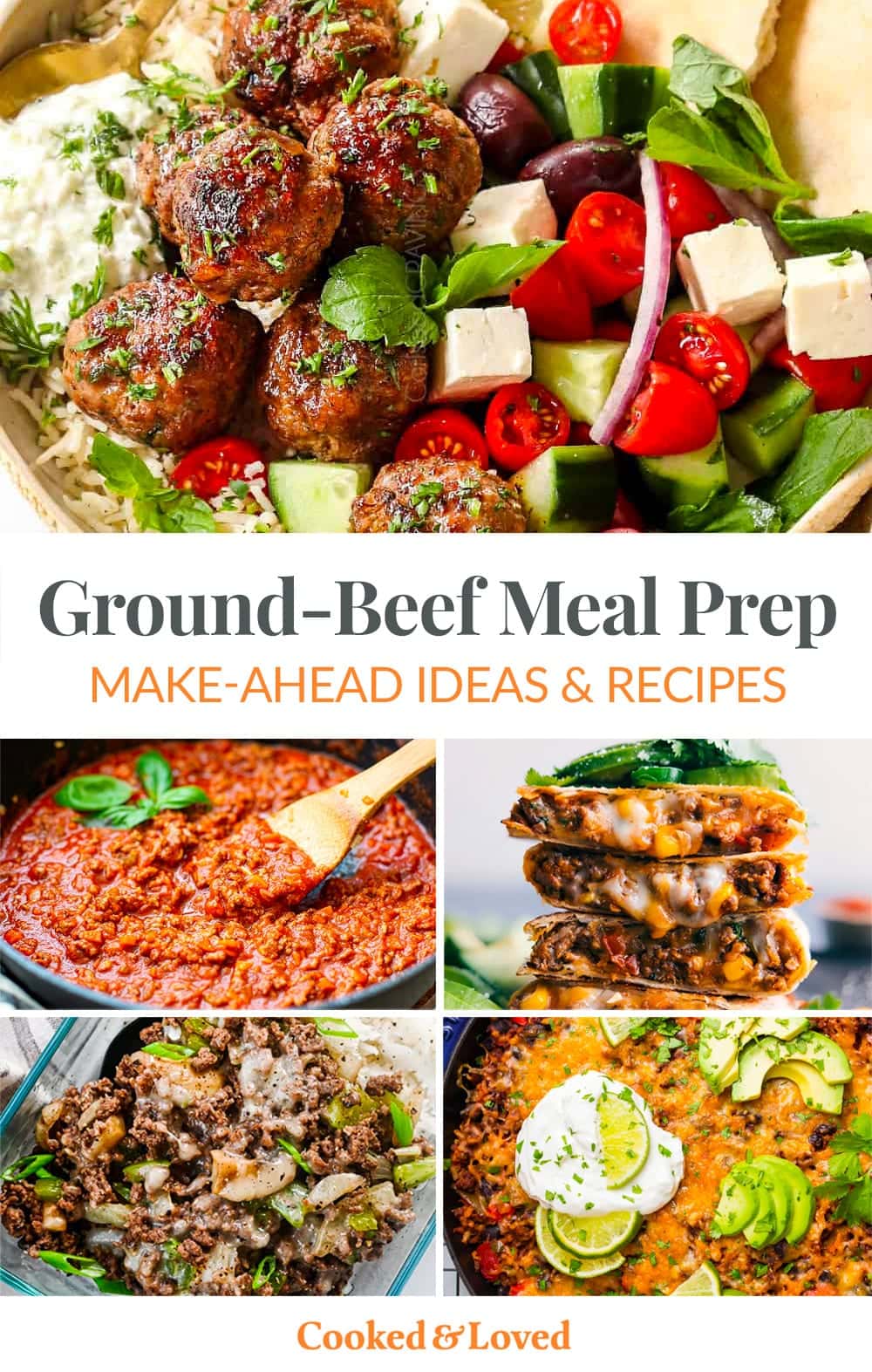 I've wanted to put together this collection of recipes for a long time because ground beef is my favourite meal prep ingredient. I know that if I use it so much for batch cooking and creating a variety of meals, it sure will be handy to share these ideas with you guys.
Please note, in Australia, we refer to ground beef as beef mince so from time to time I might call it by tat name. Ground beef and mince are the same thing.
---
Why Meal Prep With Ground Beef
Firstly, it's a great source of protein, which is essential for building and repairing muscles. Secondly, ground beef is versatile, making it easy to incorporate into a variety of dishes. Thirdly, it's easy to batch cook and freeze for later use, which makes meal prep a breeze. 
Finally, ground beef is affordable and widely available, making it an accessible ingredient for meal prep on a budget. Whether you're looking to create a batch of meatballs, chilli or a delicious meatloaf, ground beef is a reliable ingredient that can help make meal prep easier and more enjoyable.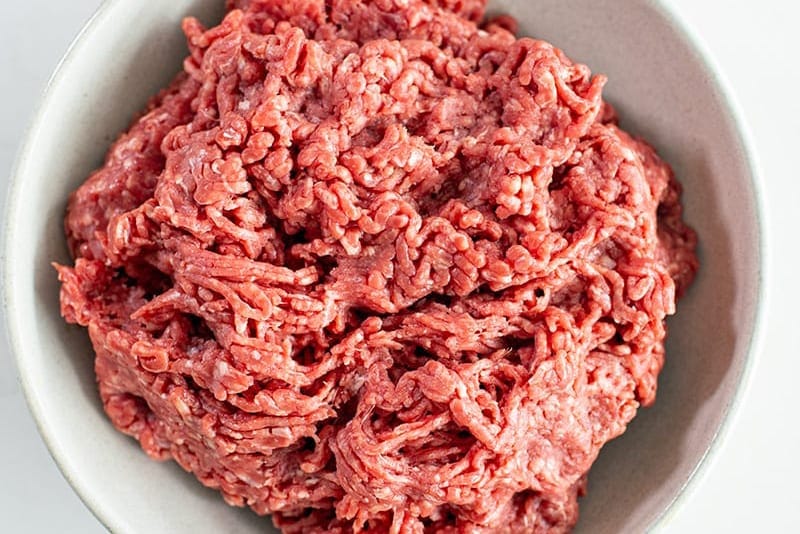 Ground Beef Nutrition
When it comes to nutrition, ground beef is packed with essential vitamins and minerals, including iron, zinc, and B vitamins. However, it's important to note that different types of ground beef can have varying levels of fat content. Grass-fed beef, for example, tends to be leaner and has a higher nutrient content compared to regular beef.
If calories and fat intake is something you need to watch, opt for leaner ground beef. For example, 80% lean ground beef will have more fat content than 93% lean ground beef. On some packages, it shows the percentage of fat instead.
Do note that the fat also adds flavour and keeps it very moist and tender. In some recipes, like meatballs and burgers, that extra fat is what will make the meat juicier and tastier once cooked.
Tips For Using Ground Beef In Meal Prep
Look for ground beef that is at least 90% lean if you want to keep your meals lower in calories.
Choose grass-fed beef if you can afford it, it's more nutritious and tastes better. Oftentimes, buying in bulk will save a few $$$.
Cook a large batch of ground beef at once and freeze it in portions for later use. This saves time and makes meal prep more efficient.
Ground beef can be quite bland on its own, so use spices and seasonings to add flavour and variety to your meals.
Adding vegetables to ground beef not only increases the nutritional value of your meal, but it also helps to stretch the beef and make it more filling. The same can be said for mixing it with legumes. 
After cooking the ground beef, be sure to drain any excess fat to reduce calorie and fat intake if that matters to you. I leave it all in for extra flavour.
Before we get into some inspiring ground beef meal prep ideas and recipes, here are some dishes that work well with ground beef and can be made ahead of time:
Meatballs, patties, hamburgers, rissoles, meatloaf.
Taco meat, savoury mince, Bolognese sauce.
Use it in stuffing for peppers, cabbage rolls, and so on.
Make stews and curries with ground beef instead of diced steak.
Mix it into rice, pasta and potato casseroles to create more affordable meals for a big family.
---
Ground Beef Meal Prep Ideas & Recipes
From delicious taco beef bowls and Asian stir-fries to mini meatloaf muffins, these ideas and recipes will inspire you to take your meal prep to the next level.
---
---
---
---
---
---
---
---
---
---
---
---
I hope these ground beef meal prep ideas and recipes were inspiring and appetizing. I will certainly be adding some of these to my upcoming menus. Let me know in the comments if you have a favourite dish using ground beef mince.