In today's post, I want to share my absolute must-have kitchen gadgets for healthy eating. The reason this post came about is that I have recently moved into a new home (actually, we moved countries!) and I had to pretty much set up my kitchen from scratch. I wanted to keep 'stuff' minimal and choose only necessary utensils and appliances. These are items that made the cut. I thought I'd share why I think they are useful for healthy cooking and what I make with them. Plus, with all the holiday sales coming up, you might want to keep an eye on these items specifically.
---

1.Instant Pot
I have written about my love for Instant Pot before and my feelings haven't changed over the last couple of years. I got my first Instant Pot a few years when I was living in the UK (yes, I've owned three of them!). I've gotten so used to using one that every time I moved country or house, I would buy a new one (unless I could bring my old one with me).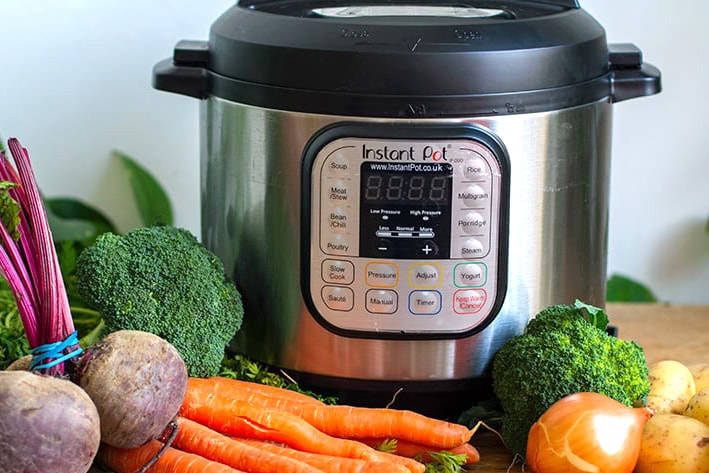 What is An Instant Pot?
It's essentially an electric pressure cooker that has multiple functions such as slow cooking, rice making, sautéing, yoghurt making, steaming and more. The Instant Pot cooks food much faster (50-70%) than the oven or regular stovetop methods and you can make full meals in one pot with minimal cleanup. And, unlike traditional stovetop pressure cookers, it's also extra safe and requires no monitoring. You can literally dump all ingredients, secure the lid, press a couple of buttons and walk away. Learn more about the Instant Pot here.
Want bone broth in 3 hours? Instant Pot can do it! Want perfectly fluffy rice in 10 minutes? That too. Juicy pulled pork in 30 minutes? Yep. You can even make a freaking cheesecake!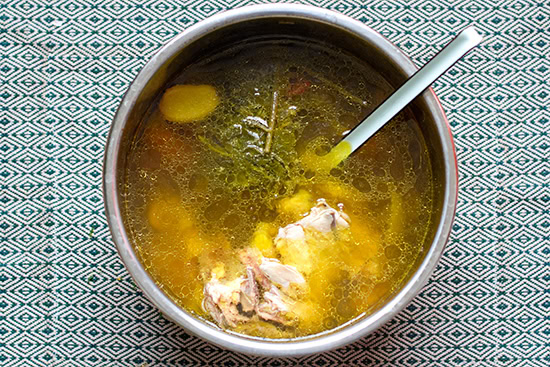 It's fantastic for healthy meal prepping as you can make large batches of nutritious soups, healthy protein (chicken breasts, beef roast, meat ragu etc), or beans and lentils in half the time for all your plant-based protein needs. Plus, I love using it on warm nights when I don't want to turn the oven on or keep the stove use to a minimum. 
Some of the things I make all the time include bone broth (chicken or mixed meat bones), rice (the only way I make it these days),  most of my soups, curries, stews and braises; batches of Bolognese sauce, shredded beef, pork or chicken and taco meat.
I also cook things like potatoes, sweet potatoes, beets and other root vegetables.  Oh, and I've discovered boiled eggs are super easy and hands-off to make too!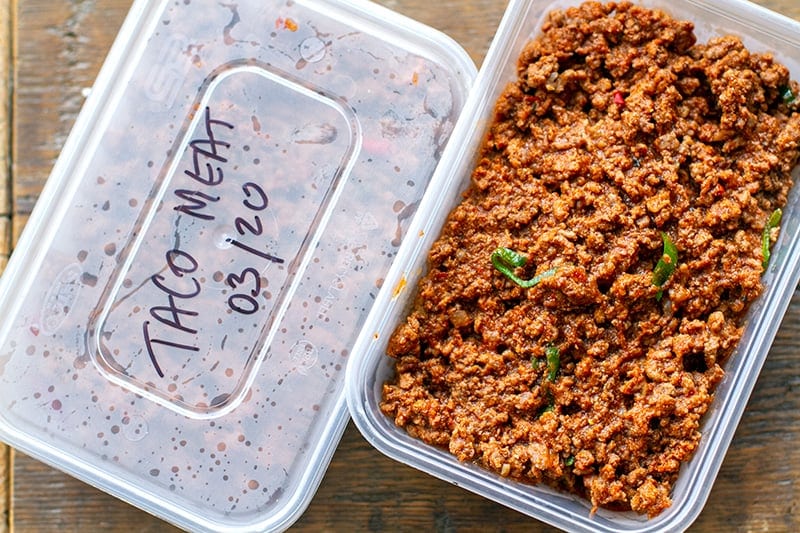 Which Model Should You Get?
There is now a wide range of models to choose from. I've owned a 6-Quart Instant Pot Duo (the original model) and I now have a 6-quart 7-in-1 Instant Pot Duo Nova (slightly newer model but still not as complicated as the latest high-tech versions). 
Honestly, I think the Nova model is perfect for most needs and is great for beginners, but you can browse their website to see what you like. The 6-quart pot cooks enough for about 6-7 servings (depending on the dish). They also make a smaller 3-Quart Instant Pot mini for 1-2 servings or the 8-quart Instant Pot for 8+ servings.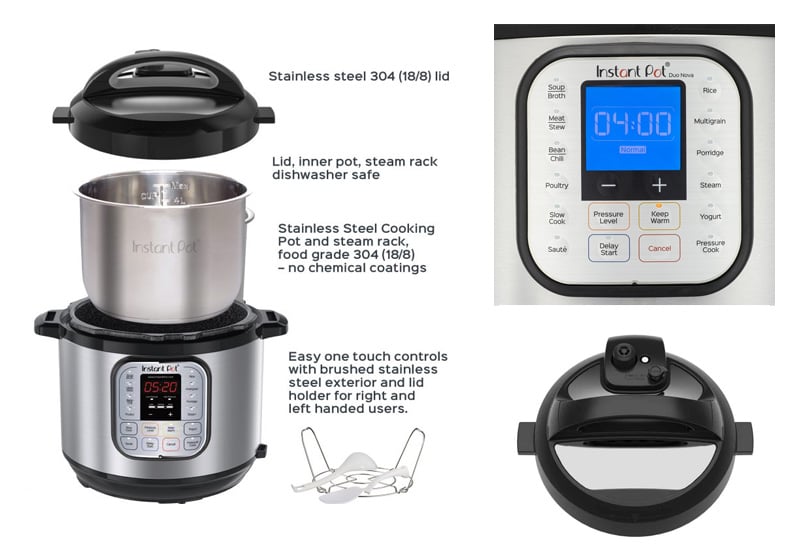 For a while, the Instant Pot was mostly available in the USA, Canada and the UK. But, you can now buy it in Australia (although it is more expensive here). I've seen it in a few stores and it's also available on Amazon here. If you're outside of Australia, here is a link to Nova model on Amazon (should take you to your country if it's available). You can also order it from overseas if you don't mind waiting a few weeks.
Honestly, I would keep your eye on holiday sales because historically, the Instant Pot products have always gone on sale right about now. That's how I bought mine originally. 
And do note that other brands have come out with their own versions of electric multi-function pressure cookers. These tend to be a bit cheaper too, so check out this one by Philips or this one by Sunbeam. You can usually adapt Instant Pot recipes to other electric cookers. 
I will also drip a hint: it would be a pretty cool gift for a certain holiday coming around the corner.
2. Vegetable Spiralizer
Similarly to the Instant Pot, a vegetable spiralizer is one of the first items I got for my kitchen.
Spiralized fruit and vegetable noodles (or zoodles) can be used to make delicious raw salads, low-carb and paleo-friendly pasta and ramen alternatives, used in stir-fries, soups, waffles and pancakes.
You can even make baked spiralized veggies like sweet potato curly fries, onion rings, or crispy apple chips. It makes vegetable prep pretty quick and fun, too.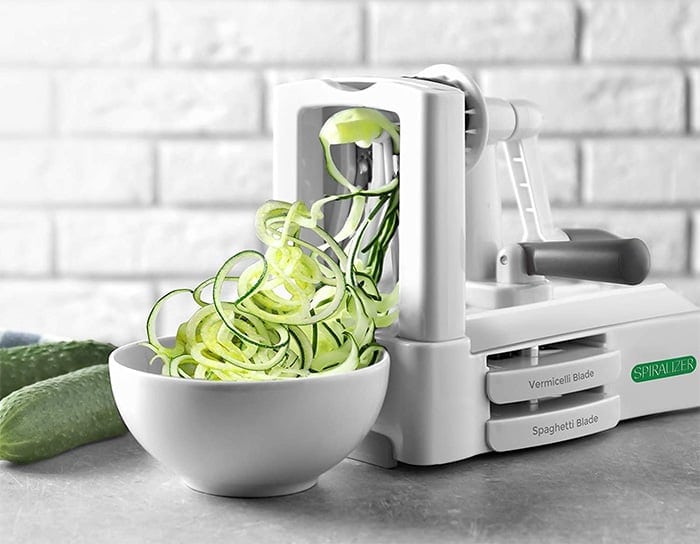 This is the model that I keep buying mostly because it's the first one I owned and I am used to it. Find it on Amazon.com.au here or Amazon International here.
The top 3 vegetables I spiralize the most are zucchini, sweet potatoes and celeriac. Carrots and beets are not far behind. You can check out these 20+ recipes ideas for how to use your vegetable spiralizer. My latest favourite though is this Greek-style turkey Bolognese with zucchini noodles.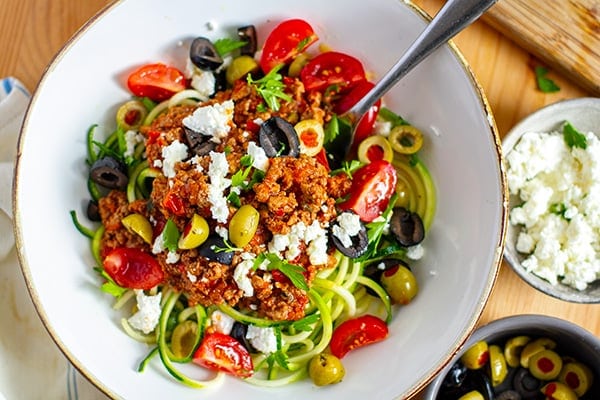 3. Small Hand-Pulled Food Processor
Again, I have a separate post dedicated to this favourite kitchen gadget of mine. It's a hand-pulled mini food processor that requires no electricity and takes up very little space.
I first discovered when we travelled and lived in a campervan because our space and electricity were limited. I found so many uses for it that even to this day, I keep it in my kitchen.
I mostly use it to make cauliflower rice or broccoli rice, diced onions, celery or carrots, pureed pesto, dips and salsa and chopped up nuts. I imagine using it for quick baby food blends (once my bub arrives and when she starts on solids).
It's easy to clean, too. The only downside is its size so you might have to process foods in a couple of batches.
You can get it online on Amazon.com.au here or Amazon International here. It's very affordable, too.
4. High-Speed Blender
This can be any brand you can afford really. I've been using a Nutribullet for a few years now because it's pretty powerful yet quite compact and easy to use and clean.
My main use of this gadget is to make nutritious smoothies and thick juices, dairy-free milk and I have also pureed soups, dressings and condiments in it. Again, I will probably use it a lot for baby food and quick on-the-go momma meals.
I normally make a single or double serving of smoothies, so the size suits our home right now. If you tend to make bigger batches of stuff, getting a heftier blender might be an idea. Vitamix, Ninja and Blendtech all make good quality high-speed blenders worth investing in. Especially great for making healthy ice cream! PS. Nutribullet now comes in larger sizes as well, I think.
Get Nutribullet in Australia on Amazon here.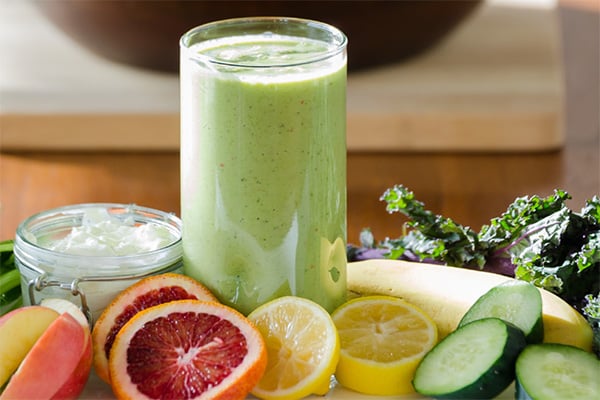 5. Soda Stream
You've all heard that one of the best ways to cut down on refined sugar is to avoid sweet soda drinks.
The most natural swap for most people is sparkling water or soda water. I personally love sparkling water, especially now that I am pregnant and don't drink alcohol. It's also super handy for those doing any kind of alcohol-free reset or detox. 
Soda water can be flavoured with a little bit of juice, lemons and limes, mint, and cucumber, which makes it a bit more fun. However, I got sick of buying bottles and cans of sparkling soda water from the supermarket. Too much unnecessary waste! Investing in a soda stream (which is actually not that expensive) has been a total game-changer for me. I can have sparkling water all day, every day in a matter of minutes. I'm saving money and it's more eco-friendly.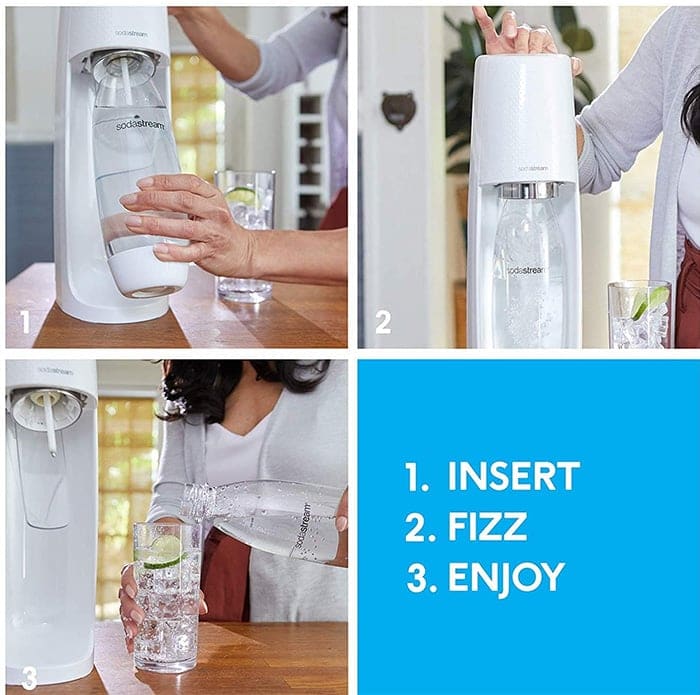 And because I literally use soda stream every single day, this kitchen gadget made it into my top 5 list! You can Soda Stream at Kmart, Target and most kitchen stores as well as on Amazon.com.au here or Amazon International here. Gas refills are now widely available too, so it's easy and cost-effective to refill.
Runner-Ups
So, those were my top 5 kitchen gadgets/appliances for healthy cooking. There are plenty more out there but these are the ones I use most frequently and find most efficient. There are two more items that I wanted to add on the list but they didn't quite fit.
One of them is an Aeropress coffee maker. It makes kick-ass filter coffee using lighter roasted beans (ideally!) and is great for those avoiding milky coffees but not liking Americanos/long blacks because they are too bitter or strong tasting.
Aeropress filter coffee is smooth, light and really highlights the taste of coffee beans without it tasting burnt or gritty. It's easy to use, doesn't take any space or makes any noise, and ours has travelled in our suitcases and backpacks around the world. All you need to find are good coffee beans! Learn how to brew Aeropress coffee here.
Another item I was tempted to add is an electric air fryer but it's a gadget I WANT to get and I can't actually say how often I will use it. I like the idea of making fried chicken, sweet potato fries and jalapeno poppers without deep-frying them in jugs of oil. Using an air fryer produces pretty excellent results (from what I've tasted at friends' homes) and is much cleaner and healthier.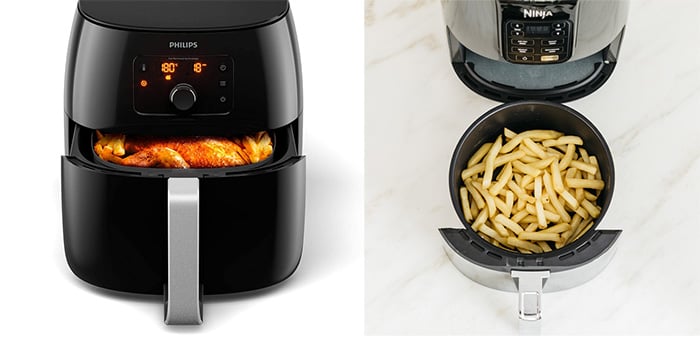 I am currently keeping an eye on holiday sales to see if I can snap a bargain. I've asked a few of my food blogging friends and so far recommendations have been Ninja Air Fryer and a Phillips one. If you own an air fryer and love it, let me know which brand you use in the comments.
Do you have a favourite kitchen gadget or appliance that helps you eat and cook healthier? Let me know in the comments what it is!
---