Enjoy more versatile vegetable dishes and low-carb, gluten-free creations with these healthy spiralizer recipes, including salads, low-carb pasta and ramen, zoodles, waffles and more.
---
I love my spiralizer! It makes preparing vegetables quick, easy, and fun. There's also something very attractive about a pile of colourful vegetable spirals on a plate.
Spiralized fruit and vegetable noodles (or zoodles) can be used to make delicious raw salads, low-carb and paleo-friendly pasta and ramen alternatives, used in stir-fries, soups, waffles and pancakes. You can even make baked spiralized veggies like sweet potato curly fries, onion rings, or crispy apple chips.
I've compiled some of my favourite spiralizer recipes below (all healthy, of course) but before we get started, I will answer some common questions about this kitchen gadget.
---
What Can I Spiralize?
You can spiralize all kinds of vegetables: zucchini/courgettes (known in the spiralizing world as "zoodles" or "courgetti"), carrots, cucumbers, sweet potato, pumpkin, beetroot, radish, turnips, even onions, cabbage and that broccoli stem you never know what to do with. You can also spiralize firmer fruits like apple and pear. The possibilities are almost endless, so get creative.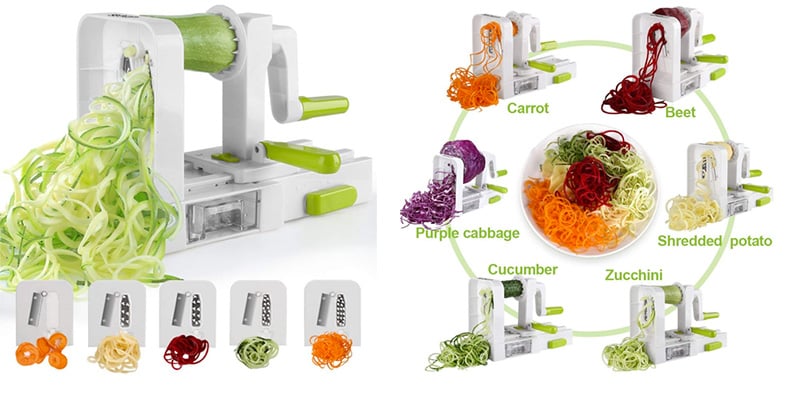 Which Spiralizer Should I Get?
I have the classic version of the spiralizer, which I love, but there are many others on the market. Some are bigger and come with different attachments, while others are simple hand-held versions.
Don't Have A Spiralizer?
If you haven't yet invested in a spiralizer, don't worry. You can use a julienne, mandolin, or a plain old vegetable peeler (you'll get ribbons rather than spaghetti). If you have a lot of time on your hands, you can even recreate the same effect by slicing the vegetables thinly with a sharp knife.
How To Use A Spiralizer?
When spiralizing something like zucchini or sweet potato, choose a straight, thick vegetable so it stays centred when fitted between the two ends of the spiralizer, and to make sure the noodles don't get cut too short. Here is a little video on how to use a spiralizer to make zucchini noodles, potato curly fries and apple chips.
---
Spiralized Salads & Raw Dishes
Raw vegetables are full of fibre, live enzymes and antioxidants and the spiralizer can make them into delicious creations in a matter of minutes. Best raw vegetables to spiralize include zucchini, carrots, cucumber, beets and celeriac.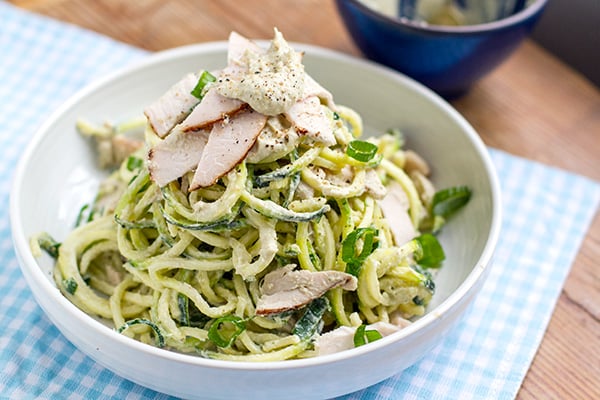 ---
Spiralized Pasta & Noodles
Craving warming pasta or your favourite noodle soup? Cut down on carbohydrates and satisfy your cravings by using spiralized veggie noodles instead.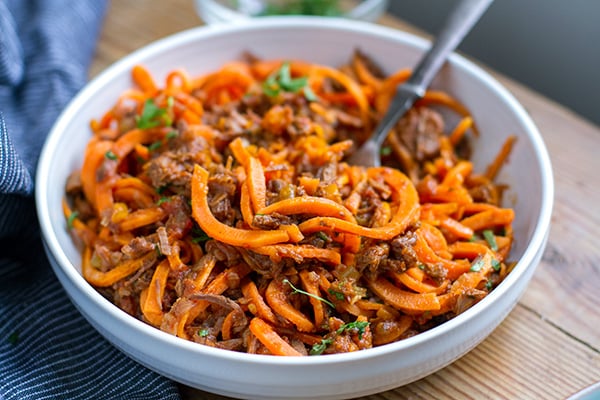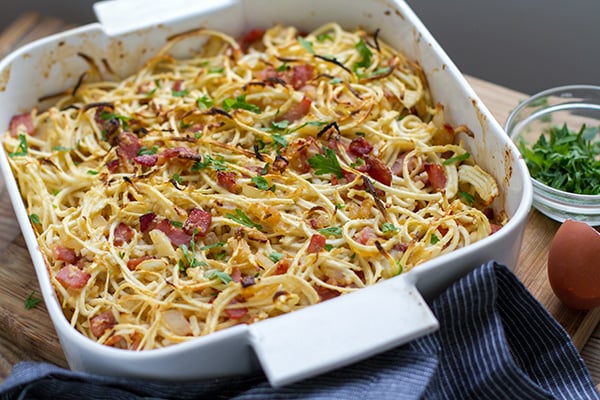 Making noodles from the stem of broccoli (which sometimes gets discarded) is a great way to use up the whole head of broccoli without wasting anything. Because of their firm texture, broccoli noodles (broodles?) make a great substitute for pasta or noodles.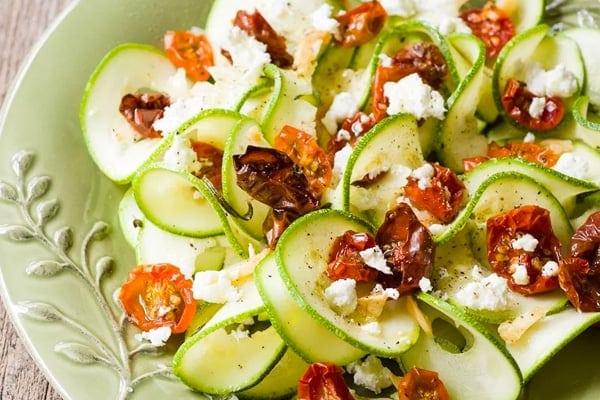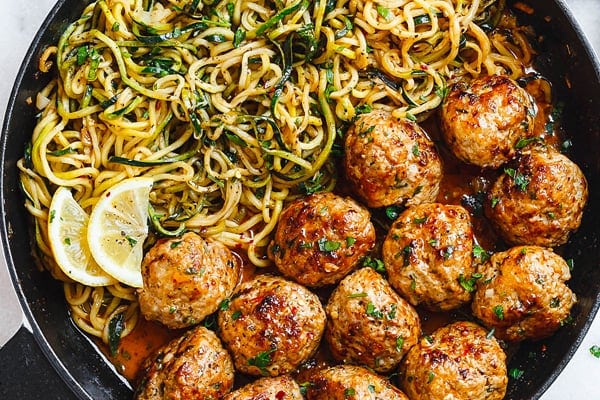 ---
Baked/Roasted Dishes
You wouldn't associate spiralizer with roasting or baking BUT there are some pretty creative dishes you can make with root and other vegetables that have been spiralized into ribbons and noodles. Spiralized vegetables can be shaped and formed in unexpected ways.
---
Sweet Treats & Breakfast
Continuing with creative ways to use spiralized vegetables, I had to include a few breakfast ideas and sweet treats. These go to show that you can use the spiralizer for more than just the zucchini pasta alternative.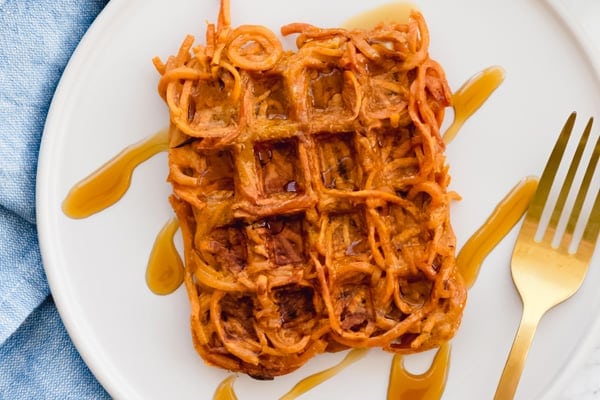 What's your favourite way to use a spiralizer? Share your ideas in the comments.