Breakfast is the most important meal of the day, right? It's also often the most rushed meal of the day, so we're more prone to making bad choices. Enter these delicious and satisfying paleo breakfast casserole recipes! Use these to prep your morning meal ahead of time, which helps you stick to your healthy eating plan and not get distracted by quick, on-the-go options.
---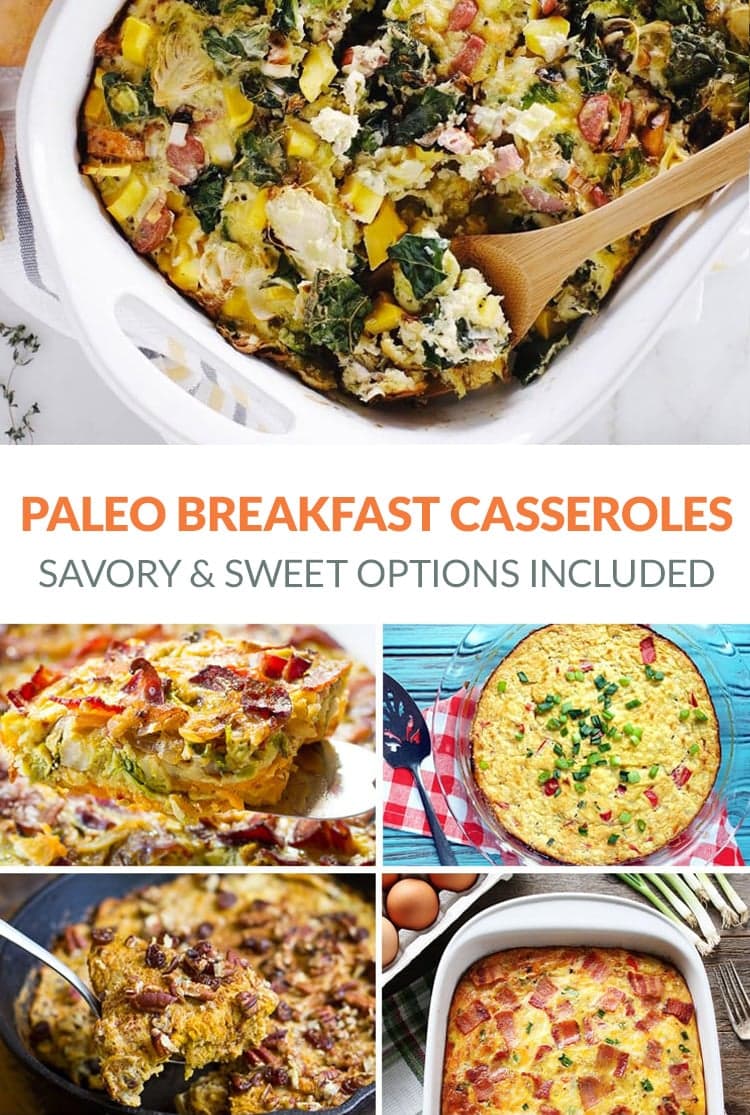 A casserole is also the perfect canvas for including a balanced ratio of nutrients to help keep you sustained throughout the day. The focus is on adequate protein, some healthy fats and a little veggie action to begin the day. This should ensure focus and avoiding any 'hanger' that sneaks up well before lunchtime – you know the feeling!
Comment below with your favourite paleo breakfast casserole recipes. Do you have a family staple at home? Share this with your busy friends who could use some morning inspiration. I hope you find some here! For other, non-breakfast paleo casseroles, check out this post from Tessa The Domestic Diva.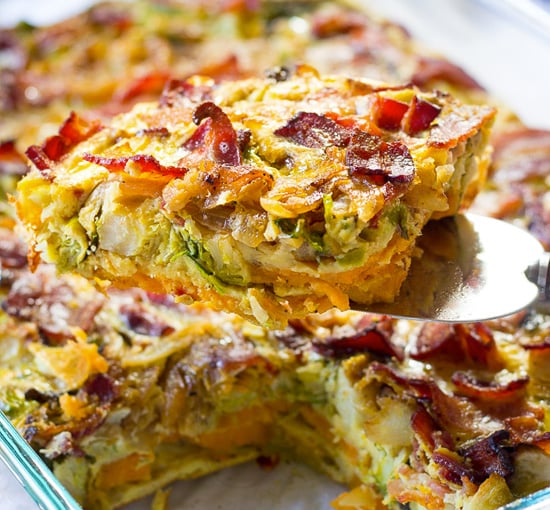 Caramelised onions and bacon were must-haves in this casserole. The rest was history, and it turned out pretty darn good. It's loaded with nutrient-dense sweet potatoes for some starchy energy and toasty brussels sprouts, all encompassed in a stunning egg bake. Recipe from Paleo Running Momma.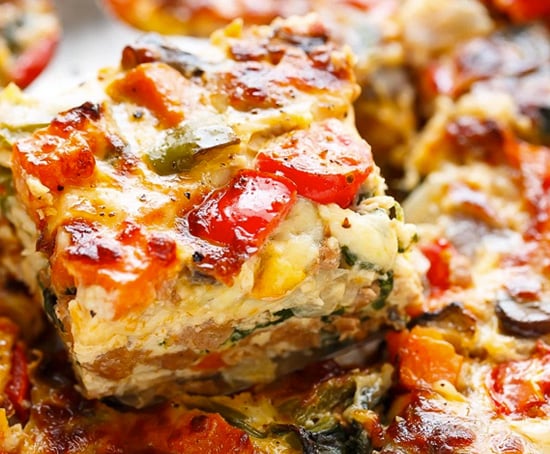 You could kick it old-school and serve your hashbrowns on the side, or you could take the alternative route and toss them in the eggs. This is loaded with sweet potatoes, which will sustain your hunger for hours, capsicum, spinach, mushrooms, tomatoes and cheese – all the brekky essentials. Recipe from Cafe Delites.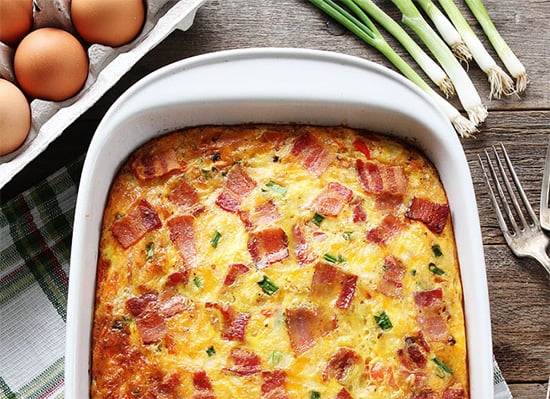 You know you want to bite into a slice of bacon-infused awesomeness when you wake up, so throw this into the meal prep mix. I also love the addition of green onions in this. If you don't do milk, replace it with coconut milk or almond milk. Recipe from Two Peas and Their Pod.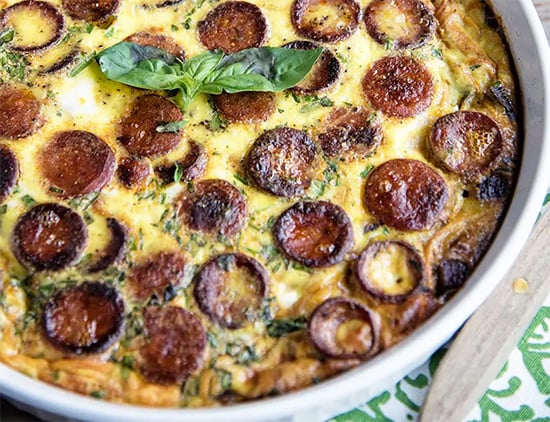 This recipe is simple. The hard part is making it look this delicious. This is like your classic greasy spoon diner breakfast packed into one dish, and quite a bit better for you. The best part is all the shredded sweet potato you can't see hiding out beneath those sausage rounds. Recipe from Paleo Leap.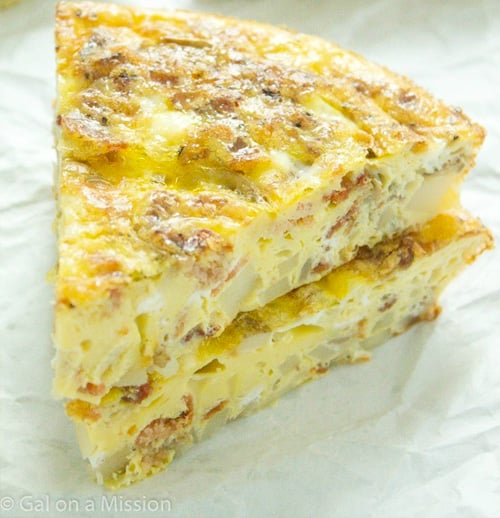 This recipe is perfect for using up wilting produce before a big shop. It's budget-friendly and totally customisable. This is a great recipe for the minimalist who likes their meat (i.e. bacon) and potatoes. Did someone say Spanish tortilla?Recipe from Gal on a Mission.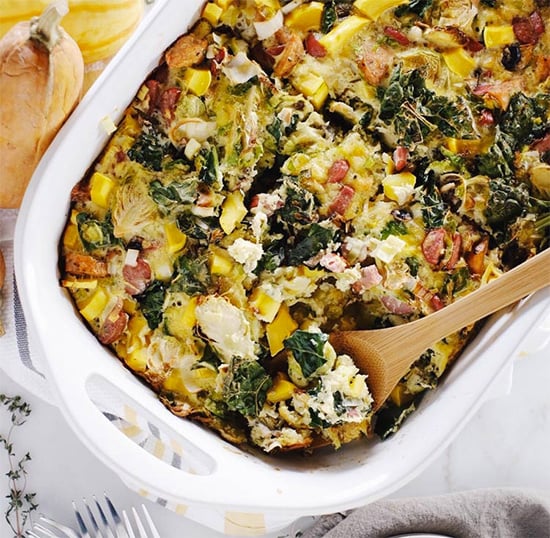 If you want something comfy, look no further. Casseroles are natural comfort food, but this one has everything good about the fall season: delicata or butternut squash in place of potatoes makes it especially unique. Recipe from Real Simple Good.
This crazy easy casserole is quite festive with a blend of spicy sausage, bell peppers, and potatoes. It's perfect for can't-catch-your-breath weeks or months. Kitchen staple material right here! Recipe from A Girl Worth Saving.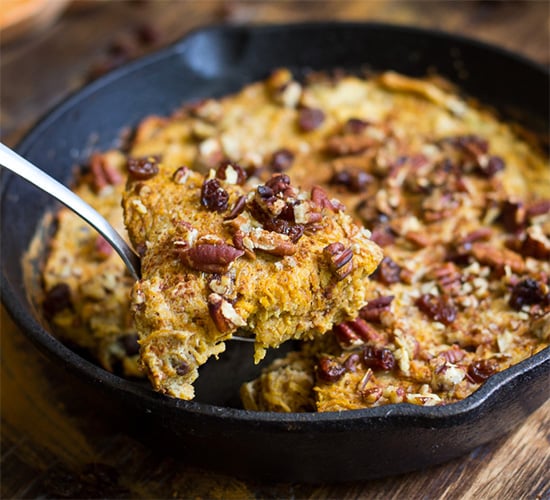 Looking for something sweet? This is a great way to get in a little something indulgent with no added sweeteners – just sweet potatoes and apples! Warm spices and plenty of healthy fats and protein from eggs and coconut milk make this a healthy way to have dessert for breakfast. Recipe from Paleo Running Momma.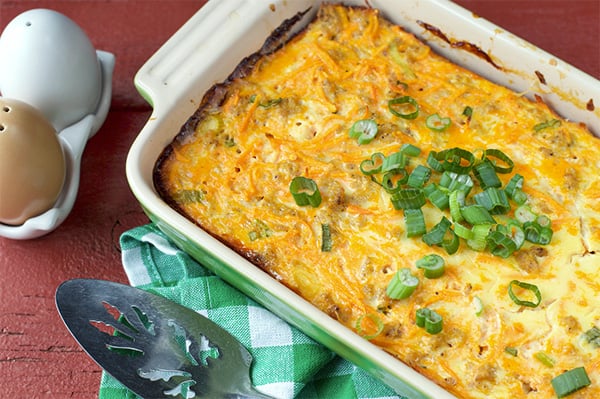 The best part of waking up is something spicy on your plate. Seriously, rise and shine with a little (or a lot) of buffalo bake. It's like buffalo chicken dip but better (and totally suitable for mealtime). Recipe from Plaid and Paleo.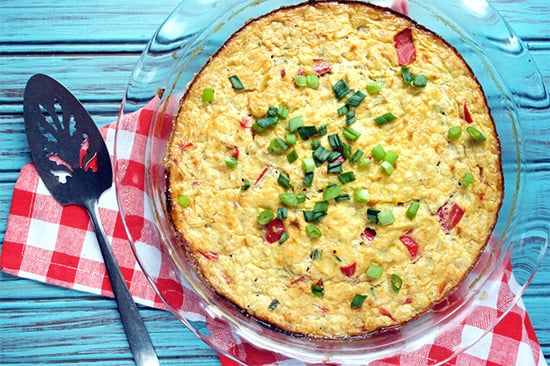 This southwest breakfast casserole really takes on the regional taste with ground chicken, green chilli, sweet onion and red pepper. Recipe from Plaid and Paleo.
Lox with cream cheese on a bagel is the quintessential on-the-go breakfast, and for good reason – it's good. This egg bake does the trick and takes on those flavours without all the heavy bread. Fresh dill, green onions and shredded zucchini give this a little pop of colour, and it's just perfect if you ask me. Recipe from Rubies & Radishes.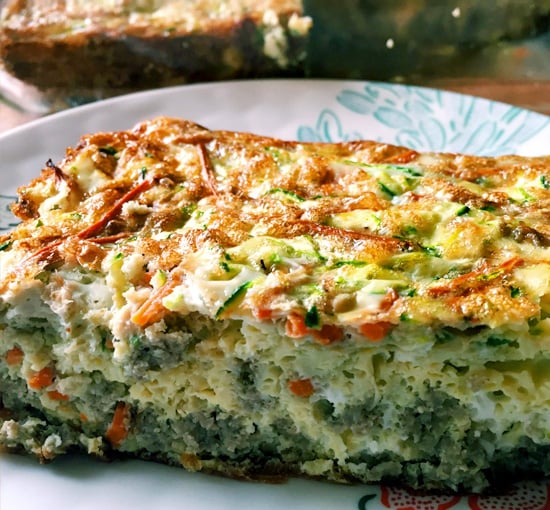 If you want to go above and beyond to A+ student status, you'll add this to your morning routine ASAP. With all the veggies, you can't go wrong, and you'll put a little pep in your step. Recipe from Made It, Love It Paleo.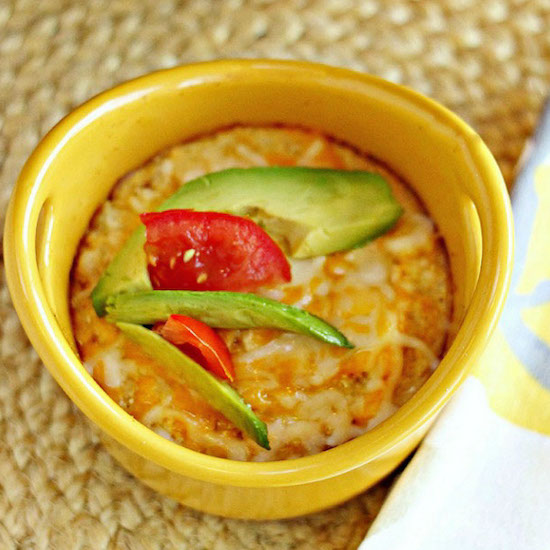 Undoubtedly, one of the best forms of casserole is shepherd's pie. This breakfast version has bacon, and it's topped off with avocado, salsa, cheese and whatever else you want, really. You can bend the rules a little. GRAIN-FREE BREAKFAST SHEPHERD'S PIE
Shakshuka eggs are baked, cracked into tomato sauce. Underneath it all is a pile of breakfast miracles, with a rather simple list of ingredients including diced sweet potato for a little texture and fresh herbs for some serious flavour. Recipes from I Heart Umami.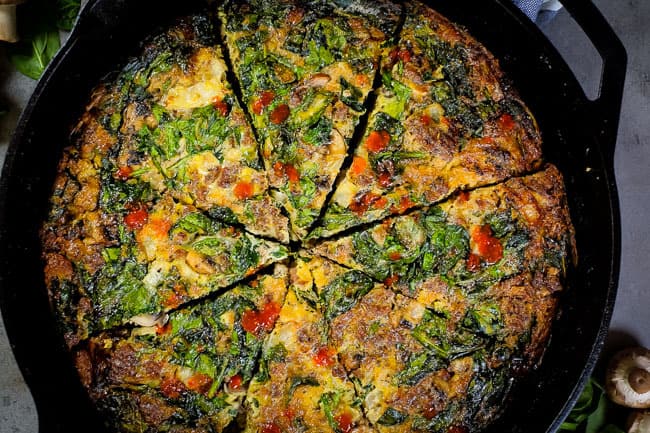 This healthy crustless spinach quiche is a great Paleo + Whole 30 breakfast option! Simple ingredients and easy prep make this the perfect recipe for a Whole30 brunch. Protein-packed and filling, this will be a new go-to healthy crustless spinach quiche recipe! Recipe from Real Simple Good.
The name says it all. These eggs are blended with coconut cream and avocado to make the texture creamier than ever, and there's so much good stuff packed in between the lines. This will satisfy the hungriest bellies. Recipe from Cavegirl Cuisine.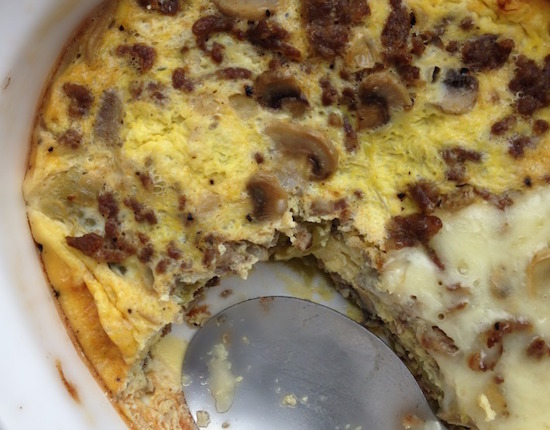 Green chiles, ground pork, chipotle pepper, smoked paprika and coriander come together for a spin on classic chile relleno – poblano roasted, stuffed with cheese, battered and deep-fried. Needless to say, this is a bit better for you. Recipe from Popular Paleo.
Nothing says breakfast like a skillet full of bacon, eggs and grits. Are you drooling over this, or what? These paleo grits are grain-free and are mostly made with butternut squash and nuts so you'll still get that classic hearty base. Recipe from I Heart Umami.
A slice of this egg bake is a slice of heaven. Turns out, heaven is good for you, and it has a nearly perfect ratio of macronutrients (and micronutrients!). Bust out your best casserole dish for this recipe. Recipe from The Real Food RDs
Last but not least, we have some Italian cuisine that might make you think twice about your pasta craving. Italian sausage, fresh tomatoes and green goodies packed within makes this the ideal candidate for a breakfast on the run. It even tastes good cold. Recipe from Get Inspired Everyday.