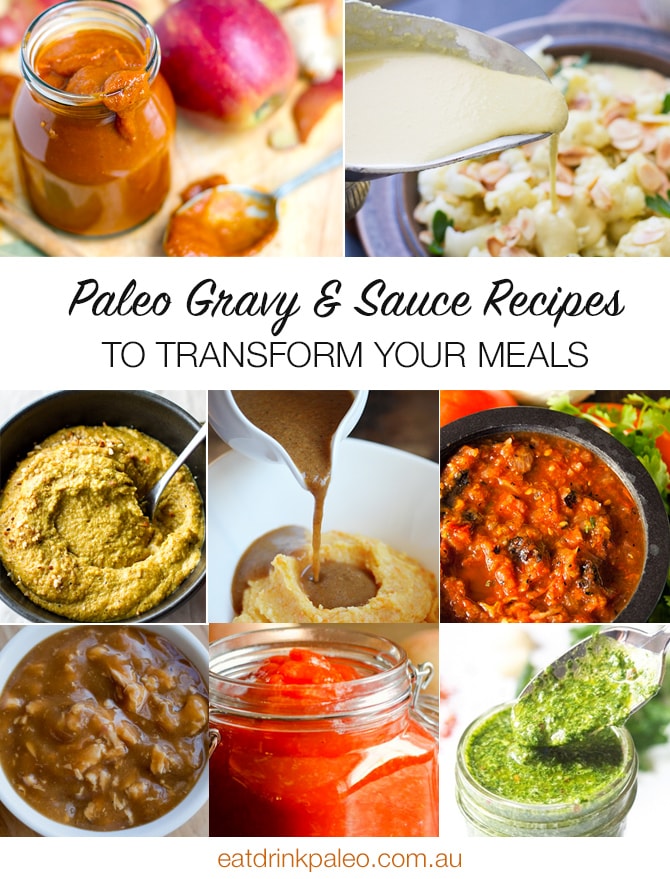 Ok guys, it's time to get a little saucy here. The fact is that a good sauce or a gravy can transform a plain plate of meat and three veg into something really special. I prefer to make my own paleo sauces and condiments, as most of the commercially produced stuff tends to have added sugars or corn syrup, or the so called 'natural flavours'. Plus, homemade gravy and sauces just taste so much better.
If you want to try making your own paleo sauces and gravies we've got you covered with all the classics like ketchup, BBQ sauce, salsa, chili sauce, satay sauce and cheese sauce. Try one or try them all!
These recipes won't last as long as their store-bought relatives as they don't have any chemical preservatives but they will keep in the fridge for a few days to a week or two. Or you can make a big batch and freeze any leftovers and have them on hand.
Paleo Tomato Ketchup
Tomato Ketchup compliments red meat and sausages perfectly, adding a tangy and sweet flavour. Add it to burgers, dollop on a steak, or use it to add a bit of umami to sauces, marinades, stews and soups.
Paleo Leap has two great ketchup recipes – the Simple ketchup is quick to prepare when you are in a rush, and the Rich & Deep-Flavored Ketchup is slightly more involved with more ingredients and a fuller, more traditional flavour.
Also check out this delicious Whole 30 compliant Paleo Ketchup recipe from Sonia, The Healthy Foodie.
Paleo Barbecue Sauce
Paleo Barbecue Sauce with Apple and Cinnamon
A paleo take on the traditional BBQ sauce with extra flavour from sweet apples and warm cinnamon. It has no added sugar, just the sweetness from the apples. It's fantastic as a condiment with any meat, but especially good as a glaze over these roasted pork ribs
Paleo Sweet Chilli Sauce
Paleo Sweet Chili Sauce by Stupid Easy Paleo
Sweet Chilli Sauce is delicious for dipping and can be added to almost anything – however the kind that you buy from the Asian grocer is loaded with sugar and preservatives. Next time you're having a sweet chilli craving try this version which is sweetened with honey and contains no chemical preservatives.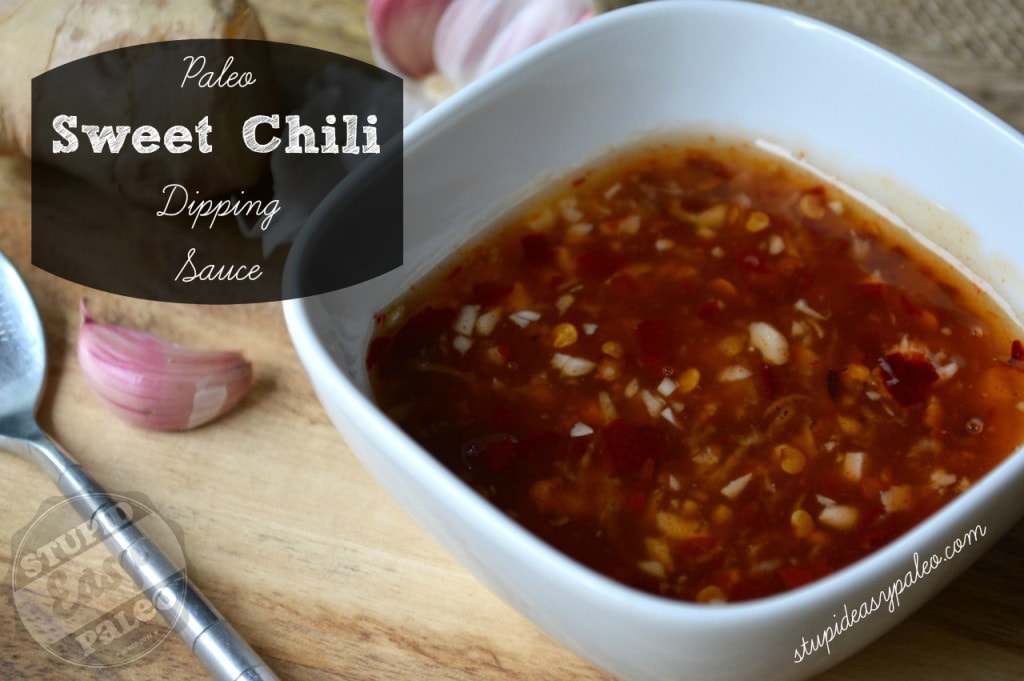 Paleo 'Cheese' Sauce
Not Quite the Cheese Sauce (dairy free)
A dairy free reinvention of the cheese sauce – perfect for recreating dishes like cauliflower cheese, paleo nachos and lasagna. You can also add it to other sauces, soups and casseroles for extra creaminess.
Paleo Salsa
Fire Roasted Paleo Salsa by Paleo Leap
Salsa is great as an accompaniment to grilled fish, grilled meats, vegetables and burgers. Roasting the vegetables gives and additional depth the flavour.
Paleo Green Sauce
Zesty sauces made with herbs, olive oil, lemon juice and garlic are also great with meat, fish and seafood and serve as a perfect paleo condiment to have on hand. We like to add them to scrambled eggs and to salad dressings to make them a little more interesting. You can use any green herb as a starting flavour, then add good olive oil, some acidity from lemon or lime juice or vinegar, a little kick from garlic, chilli or even ginger, and finish it off with sea salt and pepper.
Try this simple Paleo Chimichurri Sauce by Tastes Lovely
Paleo Satay Sauce
Paleo Satay Sauce (with cashews)
Grilled meat sticks smothered in peanut satay is a favourite South East Asian dish. In this paleo version the peanuts have been replaced with cashews for a similar but more mellow flavour. This sauce is divine over barbequed meat, and is also great with grilled or steamed vegetables, fish or prawns.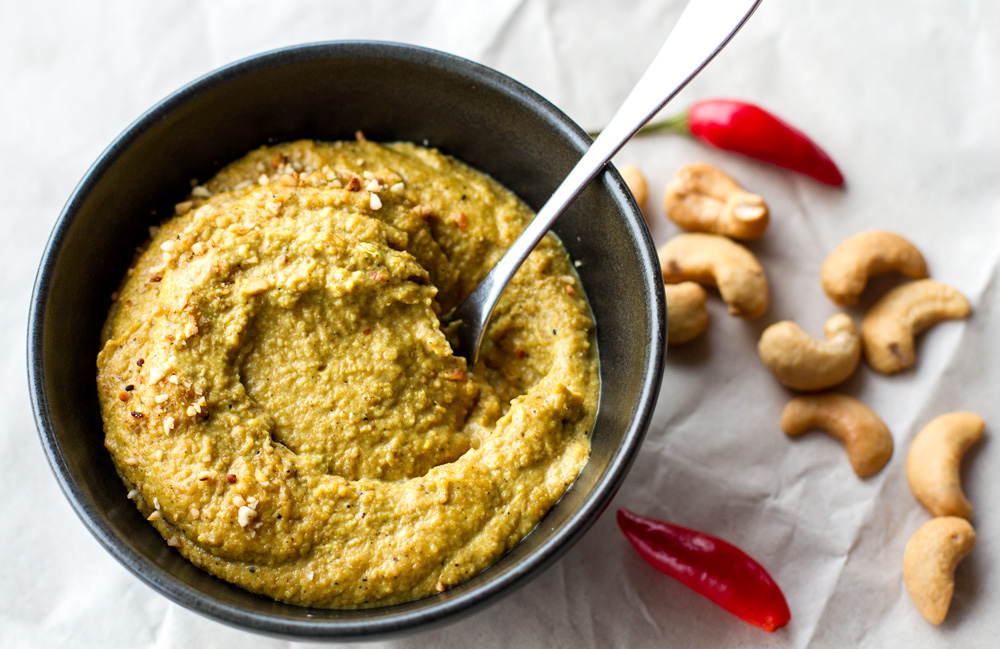 Paleo Gravy
A rich thick gravy is the perfect accompaniment to roast meats such as beef, pork, chicken and turkey. A good homemade gravy tastes better than anything you could get out of a packet. Whip one of these tasty recipes up next time you make a roast.
Umami Gravy by Nom Nom Paleo
White Wine & Thyme Cashew Gravy by The Urban Poser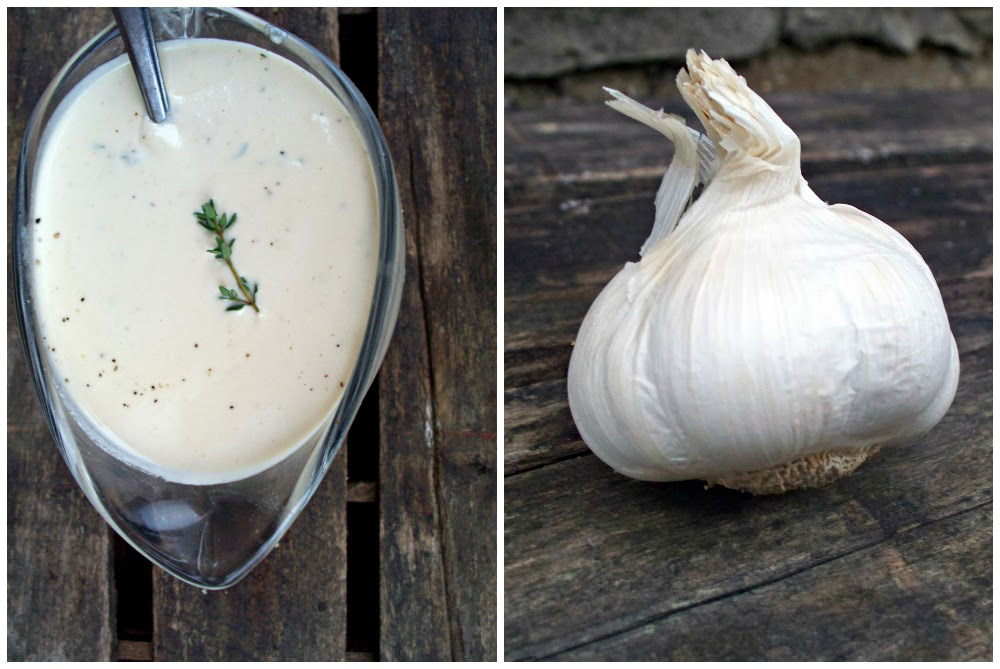 Turkey Gravy by The Domestic Man
Easy Paleo Gravy by Cook Eat Paleo
---
Do you have a favourite gravy, sauce or condiment recipe? Leave your saucy comment below.
PS. Love what we've put together? Please share with your friends and fans 🙂