Welcome To Cooked & Loved
Hi, my name is Irena Macri ! Whether you're new to Cooked & Loved or have been around for a while, I am happy you're here.
Cooked & Loved is my personal blog where I share easy, delicious and mostly healthy recipes. My focus is on flavour using accessible ingredients and I cover many cuisines and culinary traditions.
I am a published cookbook author and have been food blogging and developing recipes for over 10 years. In addition, I have a diploma in Nutrition & Weight Management.
I believe in balance! Therefore, as well as many healthy recipes (gluten-free, low-carb, vegan, Whole30, Paleo), you will find some favourite comfort food and desserts.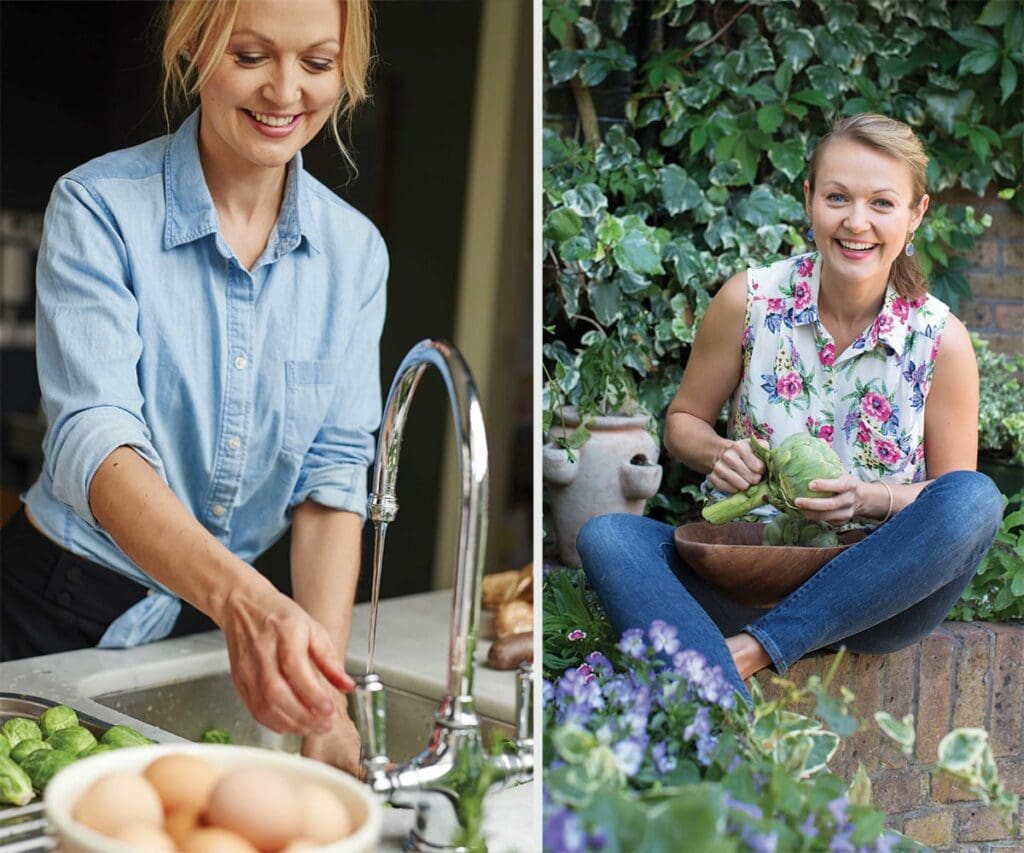 I am Ukrainian-Australian, based in Sydney, but I have lived and travelled all over the world so my readers are pretty international. I am also a mom of a super cute toddler. I enjoy running, hiking, climbing and surfing (badly!).
While you can find me on social media, I love connecting with my readers through email, where I share my latest recipes, old favourites, meal ideas, tips and a little behind-the-scenes so you get to know me. I also create special subscriber-only freebies like my eBook 60 Must-Have Flavour Boosters.
Sign-up up to receive my newsletter and subscriber freebies!
---
---
The Evolution Of My Blog
With a background in nutrition and years of coaching people in Paleo and low-carb diets, many of my recipes (especially the older ones) lean towards healthy eating.
I have published multiple cookbooks, created popular healthy eating programs, and meal plans, and worked one-on-one with clients to improve their nutrition.
But, after years of only publishing the healthy stuff on the blog, I realised that in order to be completely authentic with my audience (and true to myself), I needed the freedom to share everything I love to cook. That means pasta, burgers and dumplings as well as a good salad.
Because at the end of the day, all good food brings me joy and that's what I want to bring to the table.
My recipes are often inspired by my travels and international cuisines but I like to keep them accessible and family-friendly.
On that note, thanks for stopping by and I hope you enjoy my recipes!
---
As Seen In
I am honoured and flattered to have my recipes and work shared in many top publications and websites.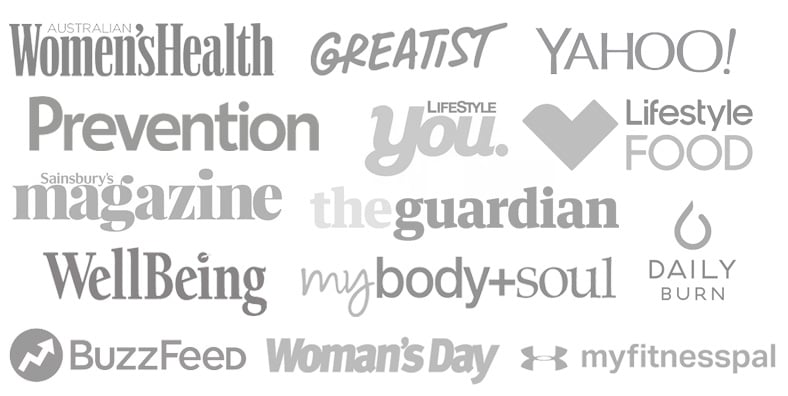 ---
Want To Know More About Me?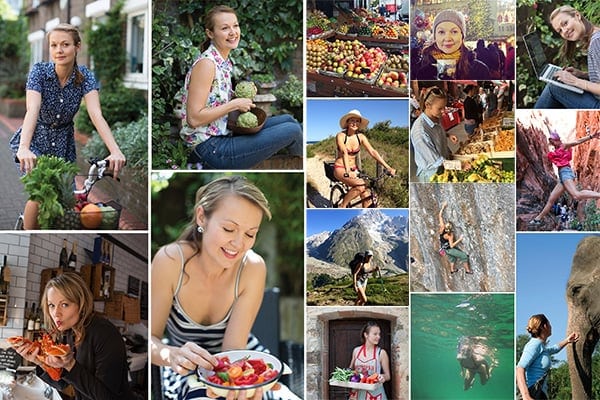 I am a qualified nutrition coach with an Advanced Diploma in Nutrition & Weight Management certified by the Association of Nutrition. However, I no longer provide individual nutrition advice or work with clients.
I have a degree in Digital Media and didn't get to study nutrition until much later in my life.
I'm 42. I was born and raised in Ukraine, spent most of my life in Australia, lived in Germany, have travelled through the U.S. and lived in London for 6 years. Now, I am back in Sydney, although I am often somewhere in between.
I'm a mom to a little girl Snow.
I have spent over a year living and travelling in a self-converted campervan. I am a rock climber. I enjoy running, surfing, hiking and yoga. Basically, the great outdoors and the kitchen are my two happy places.
I cook and shoot all my own recipes and I love collaborating with other bloggers, authors, and brands.
I am very approachable and you can get in touch with me directly if you have any questions. Please email me at [email protected]. You can find me on Instagram and Facebook. Join my private Facebook group here.
---
Way Back When…
Back in 2012, I started a food blog Eat Drink Paleo, to provide inspiration and tools to people who wanted to achieve better health and wellbeing through the paleo diet and lifestyle. I have since internationally published two cookbooks Eat Drink Paleo Cookbook and Happy Go Paleo and developed multiple healthy eating plans, programs and recipe eBooks. From time to time, I speak at events and run cooking workshops and demos.
My personal approach to diet and wellness has evolved over the years and as my name became better known in the food blogging and nutrition community, I decided to change my website to simply IrenaMacri.com.
Then a few years later, I became a mom, my priorities changed and I decided to change directions and focus on just creating and sharing recipes. My blog is now called Cooked & Loved and I feel like I have arrived to where I am supposed to be.