My Cookbooks & eBooks
I love writing and creating cookbooks. Developing and cooking the recipes, photographing, writing and designing the pages of the books and eBooks is my creative outlet and I get completely immersed in the process.
My printed books are published by Penguin Random House, although the Eat Drink Paleo Cookbook was originally self-published. You can find these books on Amazon, online stores and traditional book stores around the world (find the links below). The rest of my work is created and published by me. I love sharing my recipes and healthy meals in this way, and I hope you find value and inspiration in my work.
My eBooks are sold using a secure payment processor called Stripe. You will receive a download link for the eBook and an email invoice.
---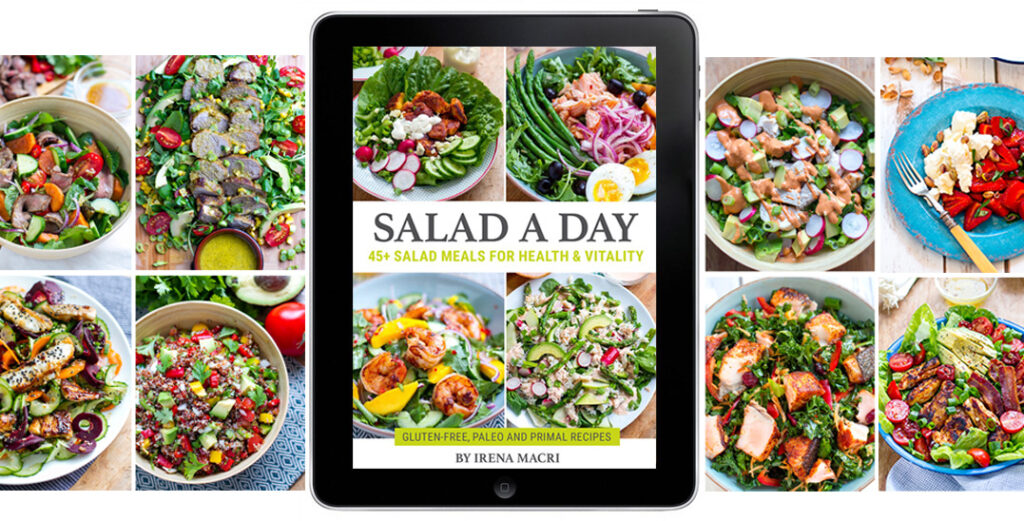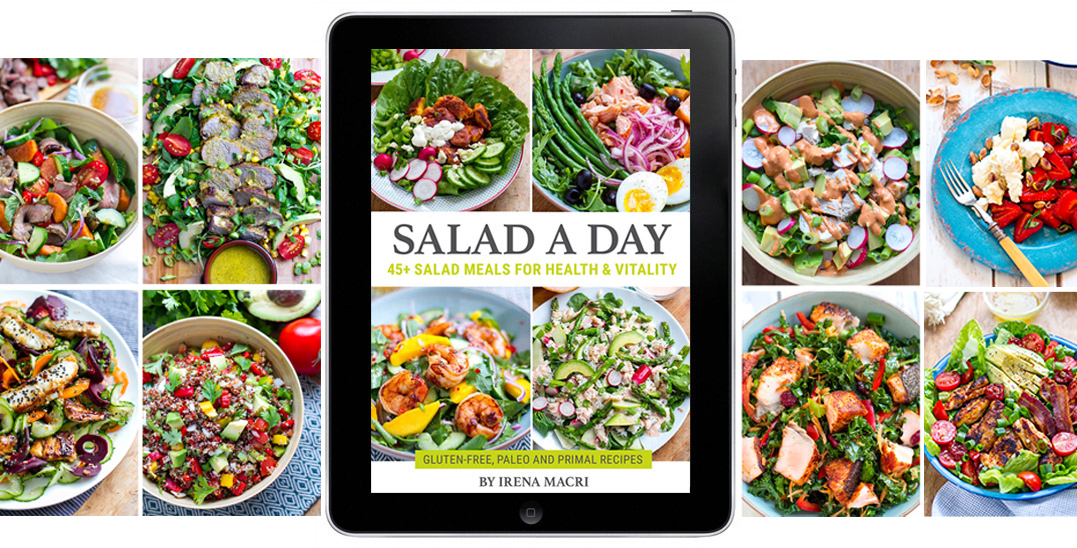 My Salad A Day recipe eBook is packed full of healthy, approachable, and tantalizingly delicious salads. You will find 45+ gluten-free, paleo and primal recipes with great photos; salads for all occasions and tastes, including tips and modifications, and US & Australian/UK measurements. You will receive a printable PDF & Kindle formatted eBook, plus a couple of bonuses.
---
Supercharge your breakfast game with 85+ healthy, paleo-friendly recipes packed with nutrient-dense foods. Set the day upright and give your most important meal of the day a nutritious makeover. This eBook comes with a handy recipe finder by dietary needs – know which recipes suit your requirements at a glance. Every single recipe comes with a beautiful photo and many have step-by-step pictures to guide you along. It's A4 paper size formatted eBook for easing printing and comes with American & Australian/British measurements. Check out the cookbook here.
---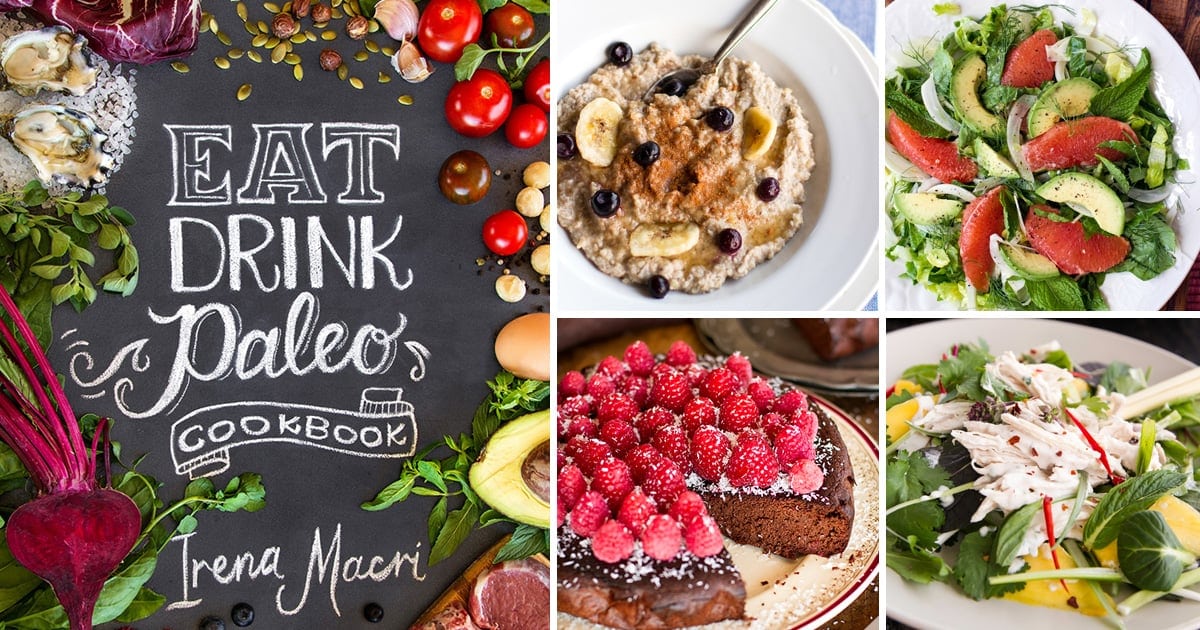 My best-selling Eat Drink Paleo Cookbook has received international praise and is now translated into six languages. It contains over 110 nutritious paleo-friendly recipes, complete with an introduction to paleo nutrition and philosophy; breakfasts, mains, sides, snacks and desserts. All recipes are free from grains, gluten, and processed sugar. Available worldwide.
---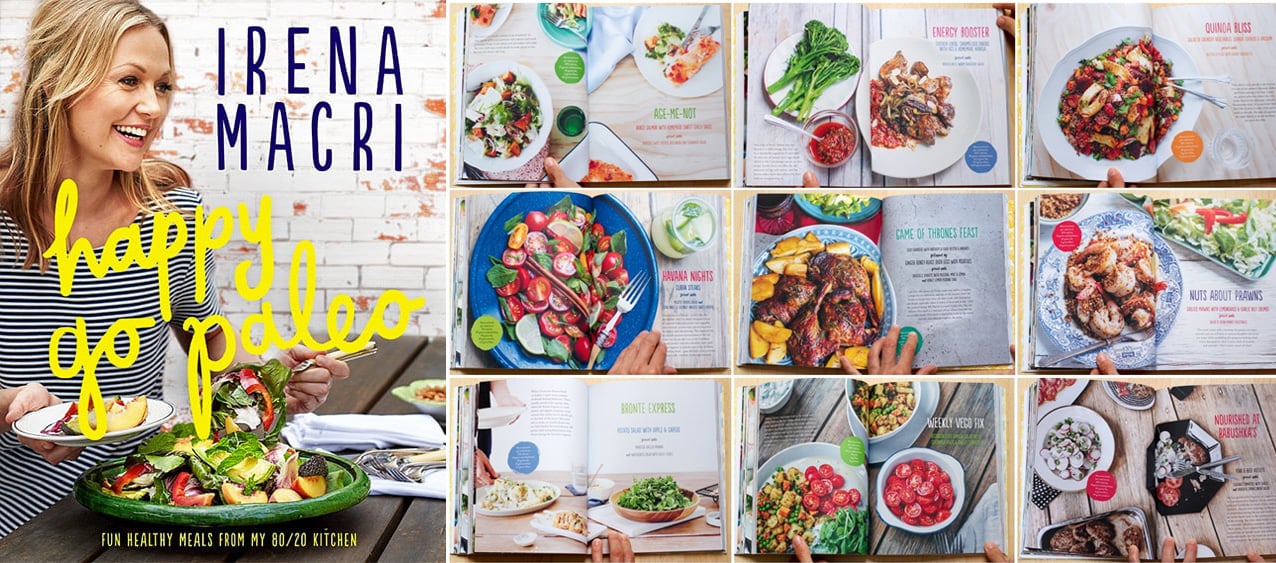 Happy Go Paleo cookbook is about my 80/20 approach to paleo. It features complete meals – mains and sides, and delicious one-bowl dinners – for all occasions and budgets, including breakfasts, desserts and basics.  Over 100 gluten-free and refined sugar-free recipes, plus expert-approved two-week meal plan, and my nutritional philosophy and meal planning tips.
---
Discover 40 most popular culinary herbs and spices, their taste and nutritional profiles and how to use them in the kitchen. From saffron and vanilla to marjoram and lemongrass – I got it covered. This is a PDF eBook. Also available for Kindle! Get the eBook here.