What are coconut aminos? I answer this question as well as listing some of my favourite coconut aminos recipes and how to use this sauce in cooking.
---
What Is Coconut Aminos?
Coconut aminos is a delicious sauce made from coconut sap. It is dark, rich, salty and slightly sweet in flavour. It resembles a light soy sauce or tamari (wheat-free soy sauce), but it is soy-free and gluten-free – making it the perfect replacement for those avoiding soy and gluten. To make this condiment, the sap is collected from the coconut blossoms, then blended with sea salt and naturally aged.
What Are The Benefits Of Coconut Aminos?
Aside from being soy-free and gluten-free, coconut aminos is low GI and packed with minerals, vitamin C, and B vitamins.
As the name suggests, it is high in amino acid, containing 17 different types. Amino acids are the building blocks of protein and are essential to our health and nutrition. Amino acids play a vital role in muscle repair, brain and nervous system function. They also assist in boosting the immune system and physical energy levels. This wonder sauce has been found to contain 14 times the amount of amino acids found in soy sauce.
Due to the way the sauce is processed, it remains raw and enzymatically alive – which means it is better for you!
How To Use Coconut Aminos?
Coconut aminos can be used exactly as you would use soy sauce or tamari. For that umami flavour (aka awesome savouriness), add it to the salad dressings, marinades, stir-fries, soups and stews or as a dipping sauce – the possibilities are endless. To get you started we've compiled some recipes for you.
Best coconut aminos recipes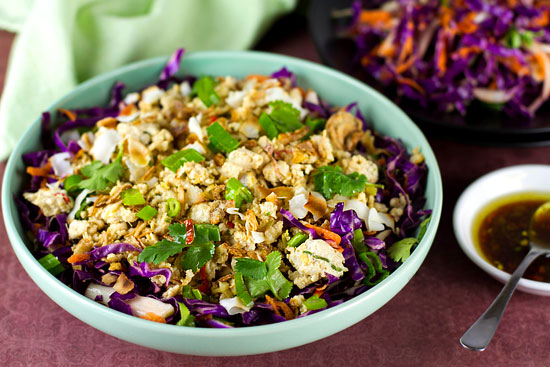 Sauces and dressings
Marinades and meat dishes
Snacks
Where Can I Buy Coconut Aminos?
You should be able to find it in your local health food store or online. If in Australia, I like coconut aminos from Niulife, in the USA or the UK you can definitely find it at Wholefoods, on iHerb and Amazon, and just Google it for other countries.
Is There An Alternative?
If you react badly to coconut or like me, you just can't find it locally and the cost of shipping is prohibitive you can try making your own alternate version. Here's a recipe for a coconut aminos and soy sauce replacement from Melissa of the Clothes Make The Girl. If you make it let us know what you think. Otherwise, I often use some naturally-brewed Tamari wheat-free, gluten-free soy sauce.
I hope you found this post on coconut amino useful. If you have any further questions about this condiment, please leave a comment for me below.