There's nothing less motivating than dirtying up a ton of dishes for dinner,  especially when you're not even in the mood to cook. I know you guys are busy and trying to stay healthy, so I wanted to share with you some of my favourite healthy skillet recipes; and, they're not just dinners. You will find gluten-free, paleo, Whole30, vegetarian and omnivore-suitable meals.
---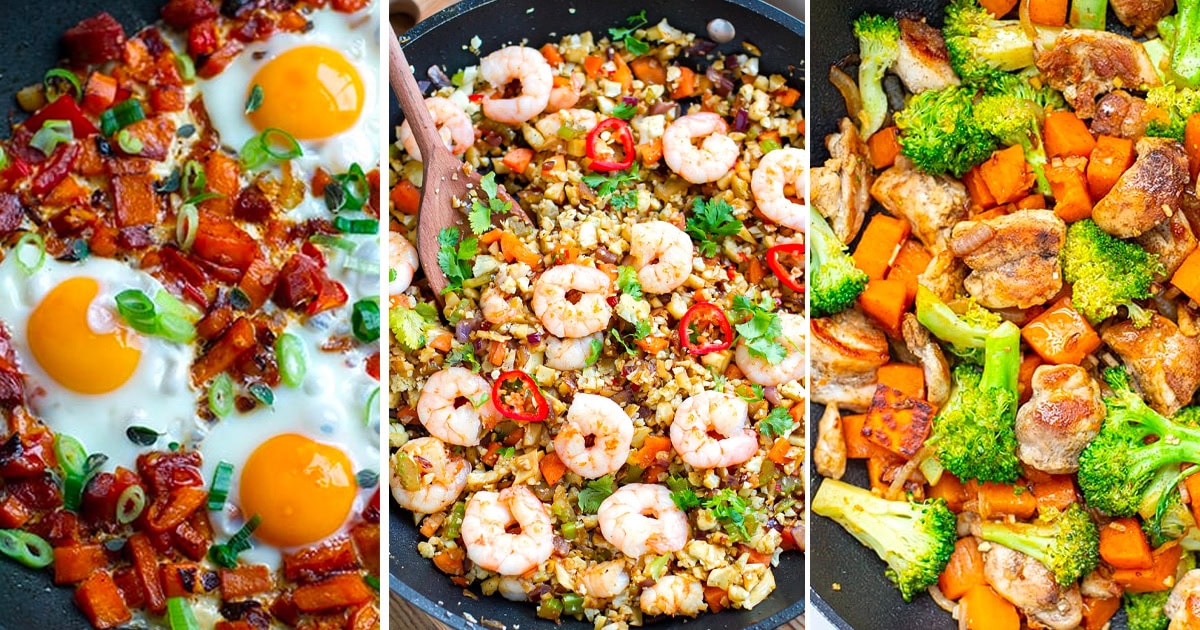 These healthy skillet recipes are all complete meals and require nothing more than a deep frying pan and a spatula. You'll have minimal clean-up and maximum flavour.
I am going to cover a variety of skillet meals including dinners, breakfasts and desserts. You can use a cast iron skillet or a regular deep frying pan to make these recipes.
Ready? Let's get into it.
Jump to:
Healthy Skillet Breakfast
Healthy Skillet Chicken Recipes
Skillet Recipes With Fish & Seafood
Ground Beef Skillet Recipes
More Meat Skillet Recipes
More Skillet Dinner Ideas
Vegetarian Skillet Recipes
Dessert Skillet Recipes
---
---