This paleo hummus recipe is using almonds as a legume-free base and delicious tahini, garlic and lemon. It's quick, easy and healthy and can be served as a dip, added to salads, wraps or a side with roasted veggies. Vegan, keto, Whole30!
---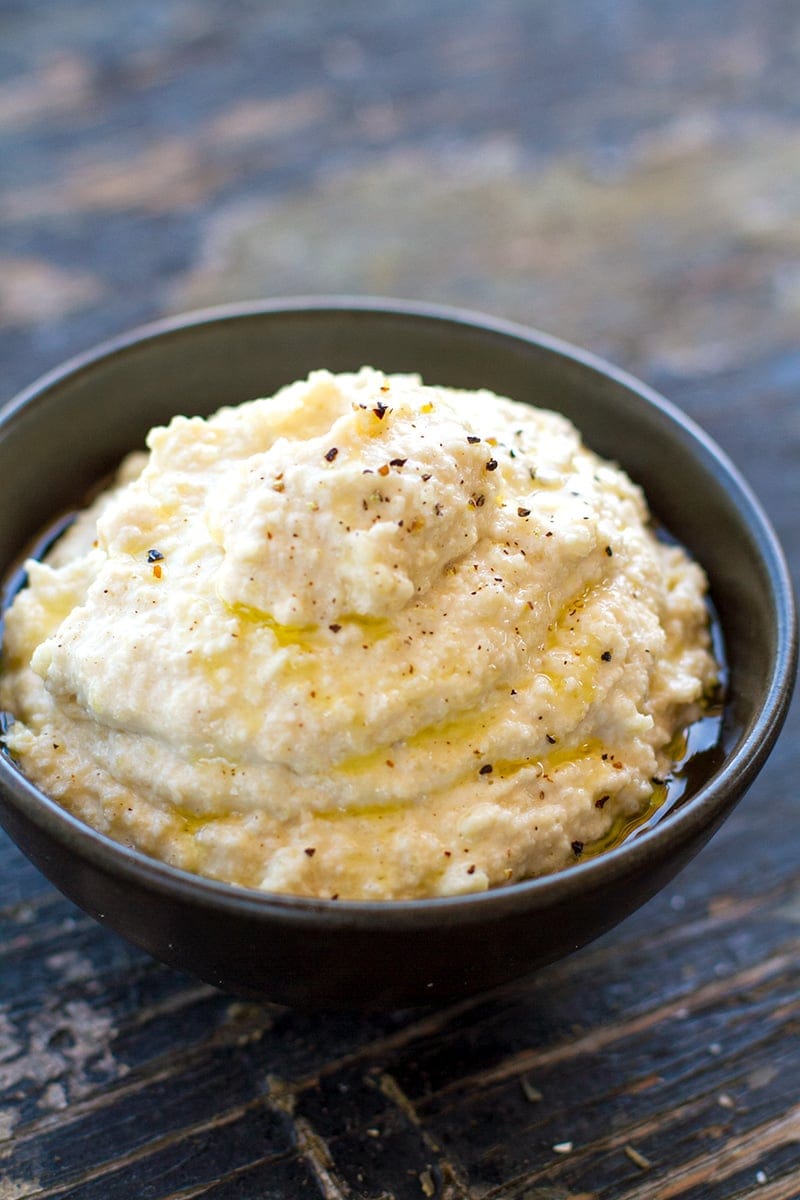 A staple in the Middle East, hummus has become popular all over the world and is often served as a dip or a side dish at barbecues, picnics. And when it comes paleo, a lot of people wonder if they can have hummus. Seriously, I get asked a lot, hence this paleo hummus recipe!
So is regular hummus paleo friendly? The quick answer is NO. Legumes are avoided on the paleo diet due to their antinutrients content – phytates and lectins – which inhibit nutrient absorption and cause digestive issues and inflammation. There has been a lot written about legumes being safe to consume if they're prepared and cooked properly (which is true!), but since it's a bit of a hassle and requires planning, most paleo dieters simply go without.
Given that chickpeas, and sometimes other beans, are the base ingredients in hummus (the word 'hummus' actually means 'chickpeas' in Arabic), it's one of the foods that is sadly not on the paleo's 'green' list. However, as with pretty much anything non-paleo, there are alternative ways to make a dish that resembles the original.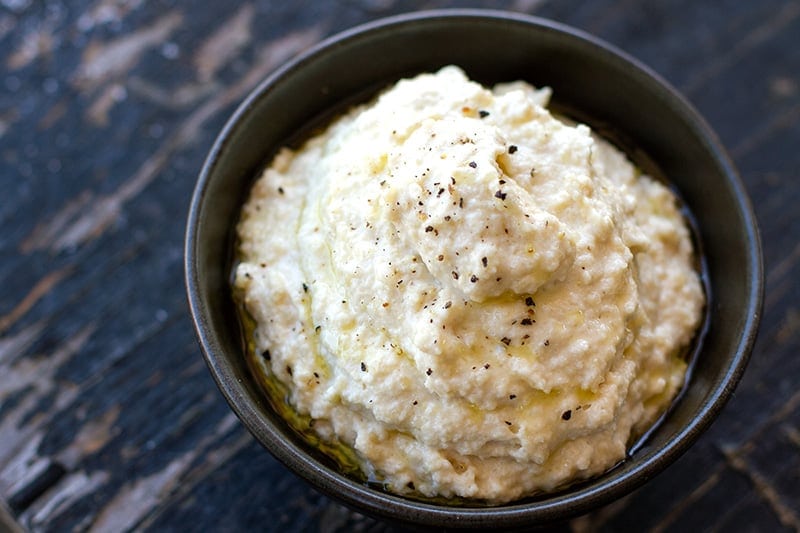 Cook's notes
Instead of chickpeas, I am using blanched almonds as a base, which work really well with other hummus flavours: tahini, garlic, lemon and olive oil. Almonds are a great source of fibre, healthy fats and some protein, while tahini is one of the highest sources of methionine, an essential amino acid, and it's high in calcium and vitamin E. Plus, it adds that unique tahini flavour the dish.
Blanched almonds are essentially almonds with no skin on. You can buy pre-blanched almonds or do it yourself, see how here. I used the light coloured, hulled tahini paste. Unhulled tahini does contain more calcium, but the hulls contain a fair amount of phytates, so I recommend getting the hulled version. Tahini should be stored in the fridge once open as it is high in polyunsaturated fats, which are sensitive to heat and light and can turn rancid (even if Vitamin E is resistant to rancidity).
Macadamia nuts or cashews can be used in place of almonds.
Print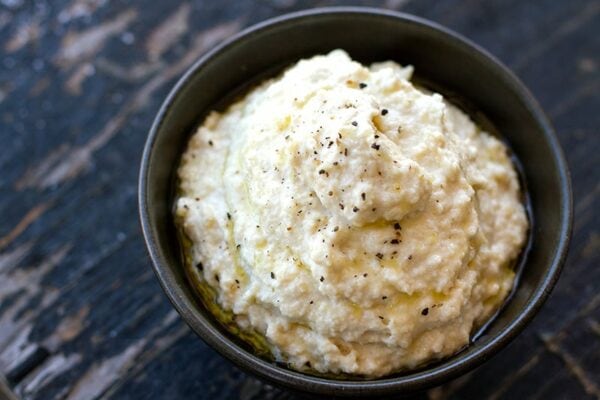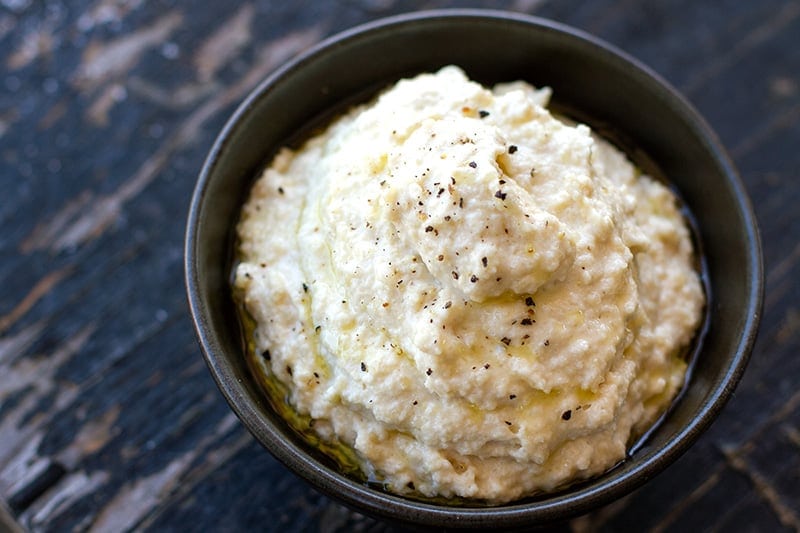 Paleo Hummus With Almonds
Author:

Prep Time:

10 mins

Total Time:

10 mins

Yield:

4

-5

1

x

Category:

Snack
---
150 g

/ 5.5 oz. blanched (skinless) almonds

2 tablespoons

tahini paste

4 tablespoons

extra virgin olive oil

1/4 cup

water
Juice of

1

lemon,

1

garlic clove

1 teaspoon

sea salt or Celtic salt
Pinch of pepper
---
Instructions
Pre-blanch the almonds, if you need to. See the link in Cook's notes.
Add the almonds to a bowl of warm water with a generous pinch of salt and soak for 3-4 hours.
Rinse the pre-soaked almonds and add to a food processor. Add the rest of the ingredients and process until smooth.
Drizzle with a little extra olive oil and some paprika and parsley when serving, if you like.
Store in the fridge, drizzle with a little more oil to prevent the dip from drying as the almonds love to absorb the moisture.
Serve this dip with radishes, carrot and celery sticks or red peppers. It's also yummy on salads and vegetables.
---