I have put together an in-depth guide to grain-free and gluten-free paleo flour alternatives that are great for both baking and savoury cooking, including nut-free options and cooking tips on how to use these flour alternatives.
---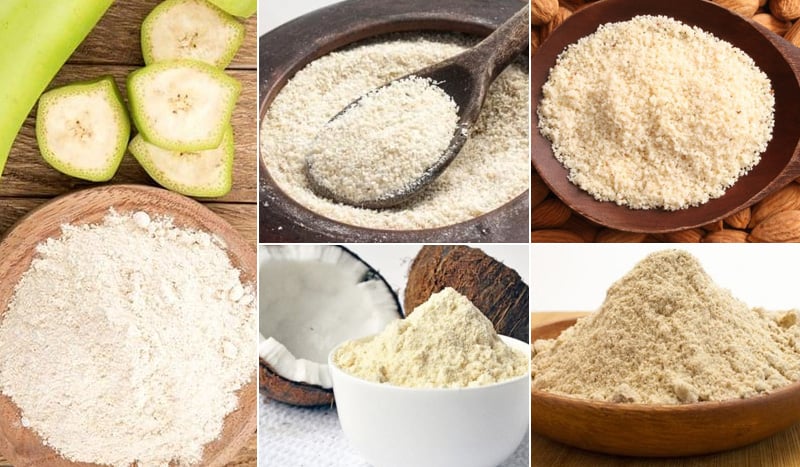 One quick search for paleo baking recipes will likely yield some sweet results. Cookies, cakes, muffins and pancakes are no longer exclusive to a standard diet. When we have paleo flour alternatives and natural or sugar-free sweeteners at our disposal, the options for us clean eaters are truly abundant.
Hot loaves of paleo bread, crispy pizza crust, and Naan bread, anyone? What about thickening a gravy?
From nut flours and seed meals to starches made from tubers and coconut (of course), you can make and bake just about anything without grain derivatives.
With a growing market of gluten-free and paleo flour alternatives, there is an endless stream of options to sift through (pun intended), so I've put together a guide on what these products are made of and just how to use 'em.
1. Cassava Flour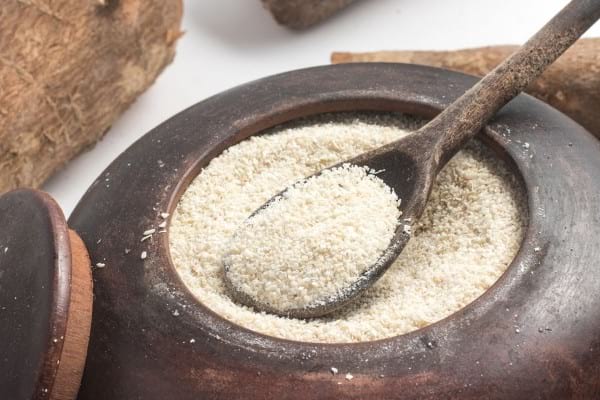 Cassava root is a starchy tuber root veggie, and it's commonly used as a major source of energy in the tropics where it grows in abundance. Sometimes – especially in the States and Europe – it's called yuca or yucca, but these are two different roots!
There are varieties both bitter and sweet, but the bitter variety contains substantially more toxins. However, the process of making the flour removes most of these toxins making this flour very edible. Plus, when cooked, cassava has a digestion rate of around 75%, so it's rather easy on the gut.
It's one of the best substitutes for wheat flour, and while it lacks some in the nutrition department containing just trace amounts of minerals and vitamins like phosphorous, calcium and vitamin C, it makes up for that with its versatility and easy usage for many baked goods.
Protein in the wheat is what gives the dough the elasticity and you won't get quite the same result with cassava flour but cookies, cakes, and bread will take on a pretty good texture and taste with this alternative. This is a must-have flour if you enjoy grain-based foods on the paleo diet. For more cassava flour (and tapioca flour) recipe ideas, check out this post.
How To Use Cassava Flour
You can use a 1:1 replacement in most recipes. This flour is both nut-free and grain-free, so it's both paleo and AIP-friendly. Don't be fooled though – it is by no means a low-carb substitute for flour; it contains nearly 40 grams of carbohydrates per 100-gram serving! Try my paleo souffle pancakes with cassava flour.
Where To Buy Cassava Flour
You can purchase cassava flour on Amazon, health food stores, and many large supermarkets now stock this flour (look in the bio/health food sections).
2. Coconut Flour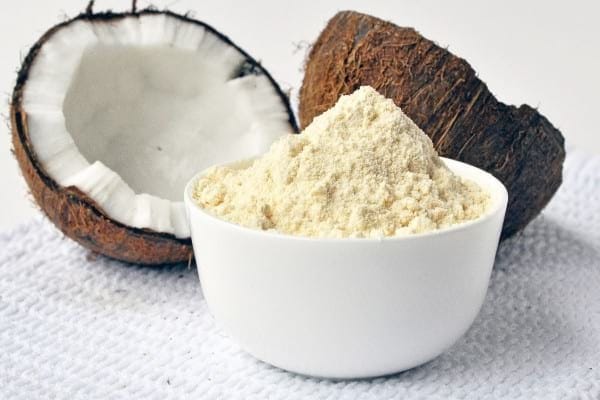 Here we have another (tree) nut-free option with our beloved coconut flour. I mean, what can't you make out of a coconut? This food is a paleo staple whether it's a snack, an oil, or a flour.
Coconut flour is perhaps the most popular grain-free flour substitute, and it's becoming more and more common as it gains traction. It's very well known, and considering its versatility, we can see why.
Coconut flour also has an inherently low-carb nutritional profile which makes it more accessible to those following a ketogenic diet. It's got a great macronutrient profile with a balance of healthy fats from coconut, fibre to keep digestion up and running, plus a little boost of protein.
Finally, this is easily one of the healthiest paleo flour substitutes; coconut offers its "superfood" powers in flour forms like its milk and meat, which are high in healthy fats, protein, and fibre – a truly dynamic trio!
How To Use Coconut Flour
Unlike our previous contenders, coconut flour works a bit differently in recipes. It's best used in combination with another flour substitute as it's highly absorbent. This means the final product can end up rather dry and crumbly without the use of a few other ingredients. This makes it tough to reliably replace it in a recipe that calls for it.
For a cup of regular flour, you'll only need to use 1/4-1/3 of coconut flour. Since it's so absorbent, you'll generally need a lot more liquid and/or eggs. While baking, this usually means more eggs.
Check out this paleo jalapeno cornbread to which coconut flour lends its grainy texture to just perfectly!
Where To Buy Coconut Flour
This type of paleo flour is now very common and you can purchase it from most health food stores and even at your large supermarket. Online, you can certainly find many brands of coconut flour like this one I like from Amazon.
3. Almond Flour (Or Almond Meal)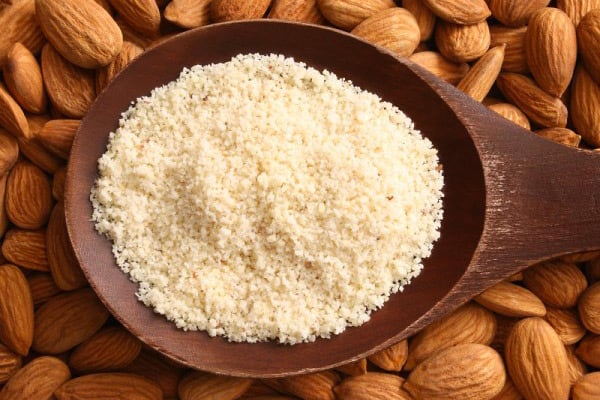 Also referred to as an almond meal, this flour is just finely ground almonds. You can also use other nuts to serve the same purpose, and it works very well as a paleo-friendly flour substitute.
It's affordable, and it can be made at home in a flash if you have a food processor handy – just make sure you don't blend too hard, or you're going to get almond butter instead of flour. You can also easily find it in a supermarket (baking or nut section) and online.
Any downfalls? Nuts pack a serious calorie punch and they are a little high in omega-6 fatty acids which can be inflammatory on the body if consumed in excess or aren't balanced out by omega-3s found in fish, leafy greens and pasture-raised eggs!
At the same time, properly prepared almonds are a fantastic food for you. Moderation is key with this flour, but that applies to most paleo-fied foods you'd make with it regardless.
Nut flours contain a nice little boost of protein, plenty of healthy fats, a bit of fibre and some important vitamins and minerals. Almonds are rich in iron, magnesium, and calcium. Oh, and if you're wondering what it tastes like, it unsurprisingly tastes like almonds! Its nutty taste lends itself well to sweets.
How To Use Almond Meal (Flour)
Recipes using nut flours are best reserved for special occasions and indulgences, but generally speaking, you'll get fantastic results. You can often sub almond flour 1:1 for wheat flour, so it's an easy, foolproof alternative. With that said, you can also sub almond flour for another 1:1 substitute like cassava pretty invariably, in case you have a preference or only have one handy.
I like using half almond flour and half cassava or tapioca in my baking recipes. I find that this flour is a little moister than say wheat or cassava (the fats in the nuts keep it a little oily) so you might not need as much oil or fats in the recipe. Oh, due to those omega-6 fatty acids, it is best to store almond flour in the fridge to avoid oxidisation.
Try my this paleo apple cake recipe
4. Tigernut Flour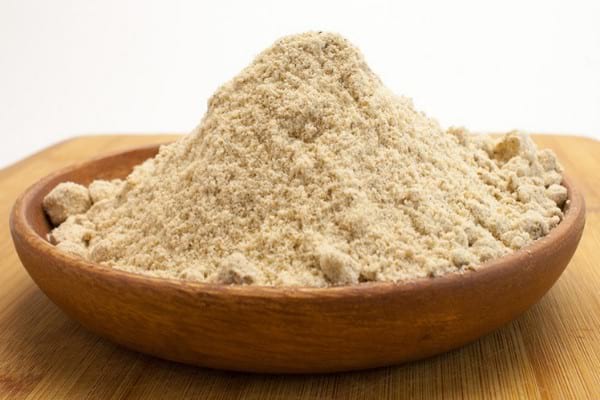 Are you taking probiotics? For probiotics to work to their full potential, you need prebiotics. Tigernut flour is great fuel for that good bacteria to thrive, so use that as your excuse to whip up a loaf of paleo bread with this flour substitute.
Despite its name, tigernut flour is nut-free, so it's a fantastic substitute for those following the autoimmune protocol, or those folks with nut allergies. Tigernuts are actually a root indigenous to Northern Africa and the Mediterranean.
Its nutritional value is rather superior to most paleo flour substitutes because it has much more in common with nuts than roots, despite its origin. Nuts are notoriously higher in vitamins and minerals, and the tigernut contains some phosphorous, potassium, vitamin E, and vitamin C. It's been touted as a health food in the real food world for the past few years – and for good reason. It can still be tough to source, but you will most likely find it online or at health food stores.
Using Tigernut Flour
This root has a slightly sweet and slightly nutty flavour. You can generally use a 1:1 ratio when adapting recipes with this flour. You can also make tigernut flour at home! To do so, you should have whole tigernut roots. Then, you can grind them down to a fine mixture in the food processor or a Vitamix. You can even make tigernut milk!
5. Arrowroot or Tapioca Starch/Flour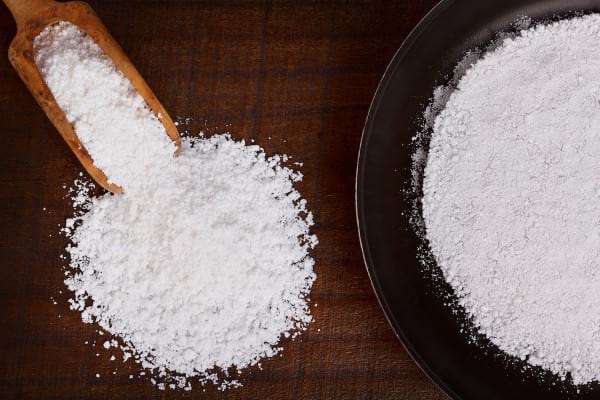 Arrowroot or tapioca starch is a suitable alternative to cornstarch as a wheat-free thickening agent, but it can also be used in conjunction with other flours to give your sweets, treats, bread, and cakes a little extra fluff.
Tapioca is actually derived from cassava root but it's got a different texture to cassava flour; it's much finer, almost like a starch powder. It can be used in similar ways in baking but it doesn't give you the same texture results. Generally speaking, tapioca and arrowroot can be used in place of one another and I like using them to thicken pancake batter or cake mixtures. In any case, both are useful pantry staples.
How To Use Arrowroot And Tapioca Flours
Both arrowroot and tapioca are great thickening alternatives for gravies, stews, and pie fillings. As a thickener, I use a 1:1 ratio if switching out another flour in recipe adaptations.
While using this starch in a baked recipe, you can expect a soft and chewy turnout which is best reserved for loaves of bread and it works great in pizza crust.
You probably won't notice its addition to your food in terms of taste, as it's pretty much neutral. You might be more familiar with tapioca in pearl form, like tapioca pudding. This is a great option for a paleo-friendly dessert combined with a natural sweetener.
Check out these 35+ recipes using tapioca flour or starch.
6. Green Banana Flour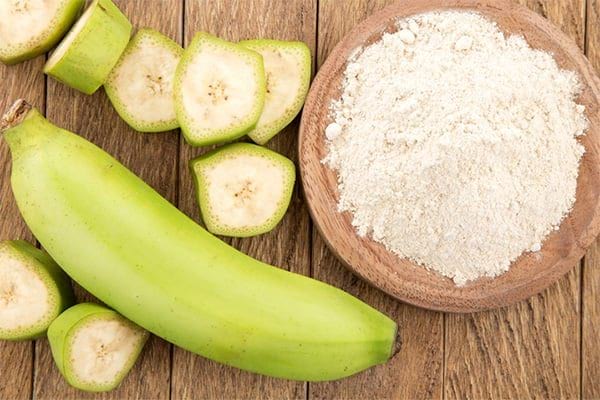 Don't worry – the stuff doesn't even taste like bananas, so you can use this in recipes both sweet and savoury. Green bananas aren't so tasty when you eat them as a fruity afternoon snack, but they do have a uniquely healthy nutrient profile!
To make it more palatable, you could start using this flour to cook with. You can also add a scoop to your morning smoothie if you like, making it a more versatile powder beyond its baking abilities.
It has a mellow, earthy flavour that is generally well-received. Green bananas are a fantastic source of resistant starch. This flour is loaded with prebiotic fibre which acts as fuel for the good bacteria in our gut, and we still get that boost of potassium that we get in bananas.
You can use it in any recipe with flour – simply use about 40% less banana flour.
You can read more about the benefits of green banana flour and how to use it here.
7. Sweet Potato Flour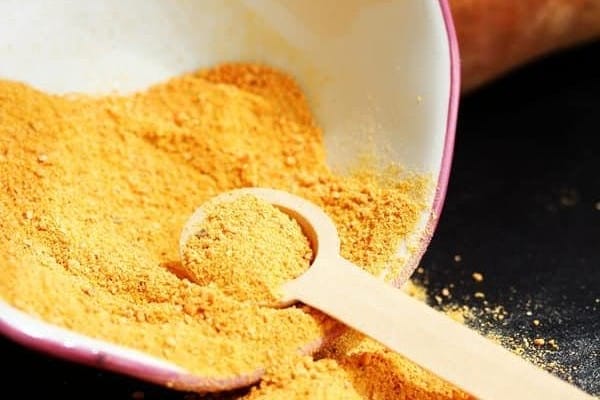 You've probably learnt that most healthy starches make for a great flour alternative! Sweet potato flour is no exception. It is versatile in baking and can easily be used as a thickener.
It holds moisture – quite unlike coconut flour – and it does retain some taste and colour from the sweet potato making it ideal for slightly sweet recipes!
The sweet potato is also packed with vitamins A and K plus more, so this is a nice way to pack in the nutrients.
How To Use Sweet Potato Flour
It's best used alongside another flour substitute, as you can't replace wheat flour 1:1 with it. It's a fabulous nut-free and allergen-free alternative for those who find it difficult to replace wheat flour with nut flour.
Find sweet potato flour on Amazon and many health food stores and large supermarkets.
8. Coffee Flour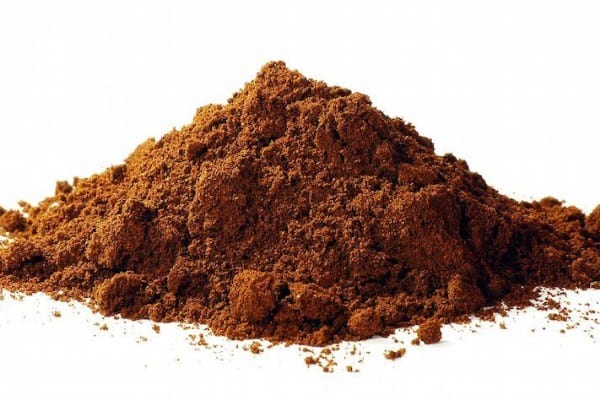 Coffee flour is pretty new on the rise, and it's not just ground-up coffee beans! Instead, coffee flour is comprised of coffee cherry pulp powder. So, what in the world is that?
It's simply the other parts of the coffee plant – not the bean! This fruit yields something sort of like flour, but it can feel a little more like a spice. It's got traces of iron, protein, potassium, and fibre so it's pretty healthy in our book.
How To Use Coffee Flour
It's not highly versatile; it can only be used to replace up to 15% of a recipe's flour content. It has a tasty mellow flavour profile, though, so it's worth tossing a scoop into the mix to add some layers of depth to grain-free flour recipes, such as these coffee flour brownies.
9. Sunflower Seed Flour

Sunflower seed flour is made in the same way most nut-based flour is – by grinding up the seeds. This also means it's nutritionally similar, high in healthy fats and with moderate protein content. They're also high in fibre. However, the main difference is that seeds aren't nuts, so this is a great option to replace almond meal with if you have nut allergies or avoid them for any host of reasons.
You can easily make this at home by blending raw sunflower seeds. Just pulse until they reach a fine grind (but not until they make sunbutter!). You should store sunflower seed flour as well as other nut flours in the fridge, in an airtight container, to avoid rancidity and keep their nutrition intact.
You can use sunflower seed flour in any recipe that calls for an almond meal or another nut meal.
10. Chestnut Flour
Chestnuts aren't thought of as a main dietary staple for many, besides the holidays, but this flour may change your mind. With nutty, earthy tones, it goes well with many baked goods and bread. It's a bit starchy and relatively high in protein without much else nutritionally notable going on. However, it's a good addition to the advanced paleo baker's repertoire for flavour alone.
If you've had it before, it's likely been had with Italian cuisine. It's often used to make crepes, too. It is usually used to replace part of the wheat flour in most recipes, so you'll often find it blended with other gluten-free and grain-free flours.
You can find chestnut flour online on Amazon and in many health food stores.
These are just some paleo flour options you can experiment with. What is your favourite grain-free flour to work with? Share your recipes and tips in the comments below!