Need a little pick me up? Some pre or post-workout fuel, or a bite-size sweet treat? These creative and tasty paleo bliss balls are great as a snack and will provide you with the energy, protein and nourishment you need.
---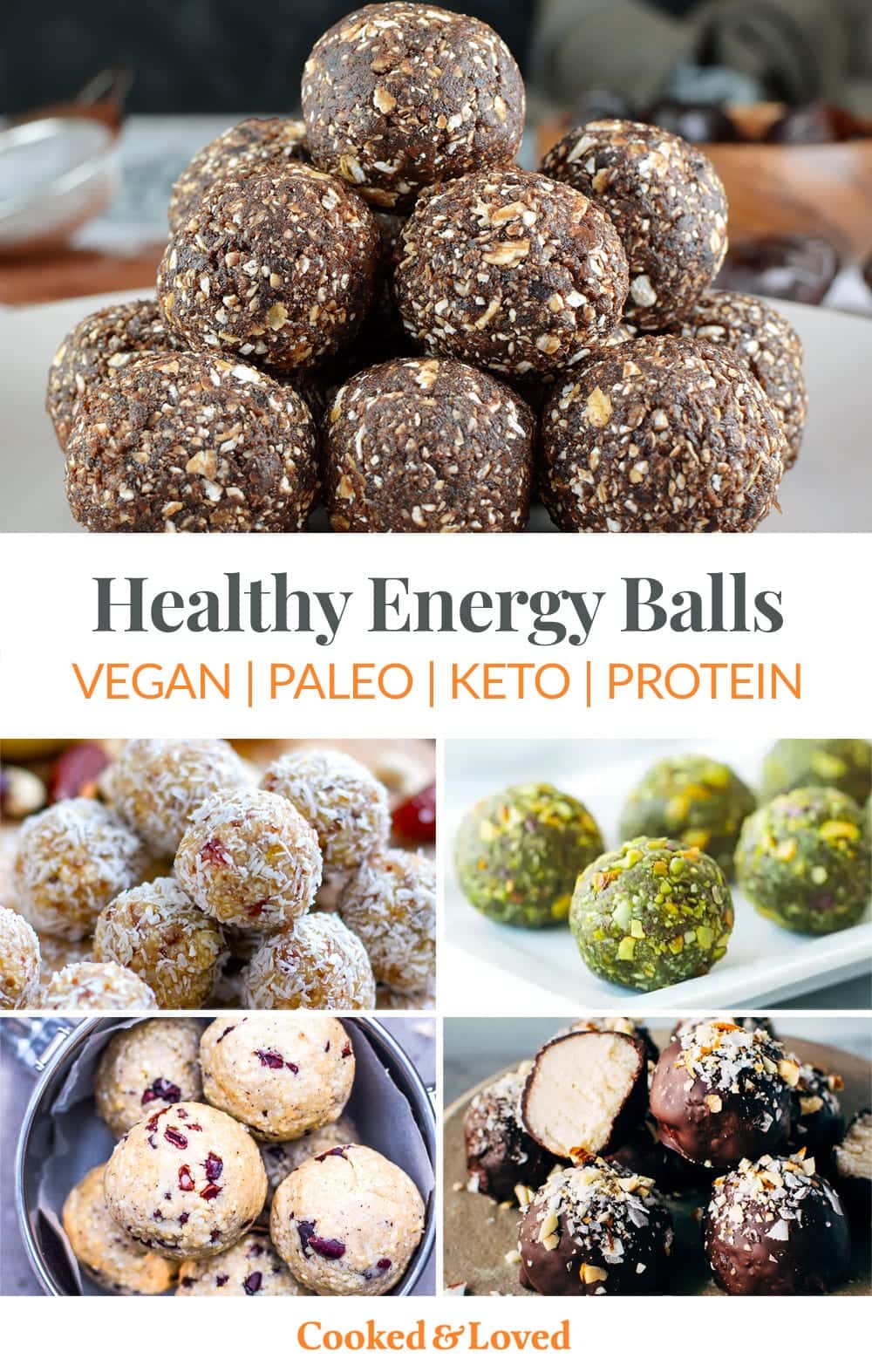 Energy balls or "bliss balls" are one of my favourite snacks on the go. I love how easy they are to personalise with flavours and ingredients you love and how portable they are once you make a batch. Better yet, energy balls are a no-bake treat so there's very little effort or wait time involved before you can take a sweet bite and savour the moment.
Energy balls are energy-dense, meaning they're often made with dried fruits as the binding, nuts and seeds to make up the bulk, and whatever other superfoods you like. You can always add paleo protein powder, nut butter and powders like raw cacao, maca, and collagen to boost nutrition and customise the flavour.
These are a fantastic, healthy option I recommend to so many people who need a little boost throughout the day – hikers, growing kids, breastfeeding mums, and early morning gym-goers. Let's not leave out those of us who just like a little something sweet to pick us up in the afternoon! Bliss balls are for everyone, and there are so many possibilities. I'd love to share my favourite paleo-friendly bliss balls with you today.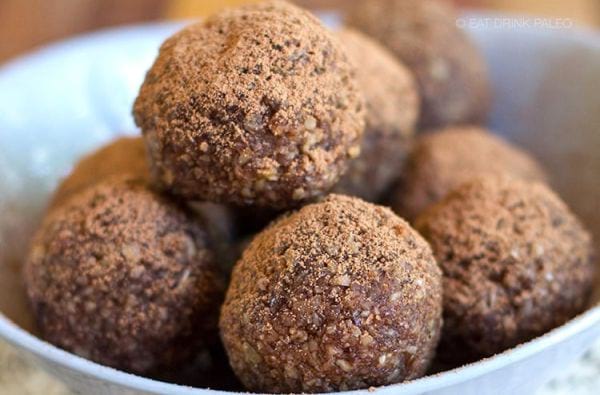 With four different nuts and seeds, these balls pack a serious nutritional punch. With brazil nuts, you get your daily dose of selenium. Sunflower seeds and pumpkin seeds provide magnesium, iron, B vitamins, and plenty of protein. Almonds bring in that creamy flavour you love, paired with orange zest and antioxidant-rich raw cacao. Finish these off with a fresh dusting of more raw cacao for a chocolate-y treat.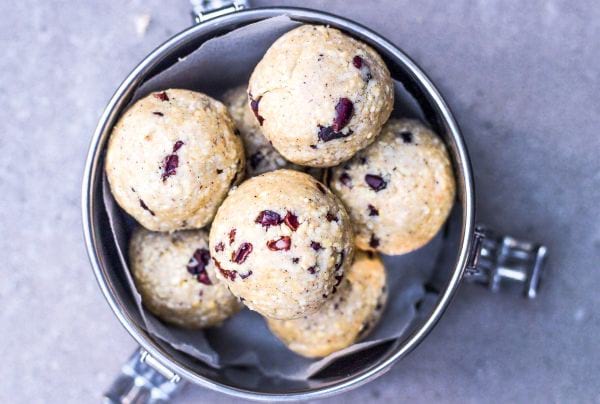 Who doesn't love eating raw cookie dough? Guilty! Of course, it's not necessarily safe or healthy. These bliss balls change the game. Creamy cashews. real vanilla extract, and raw cacao nibs are the main ingredients, replicating the flavour of your favourite recipe for chocolate chip cookies. These ones are for those of you serious about your sweet tooth!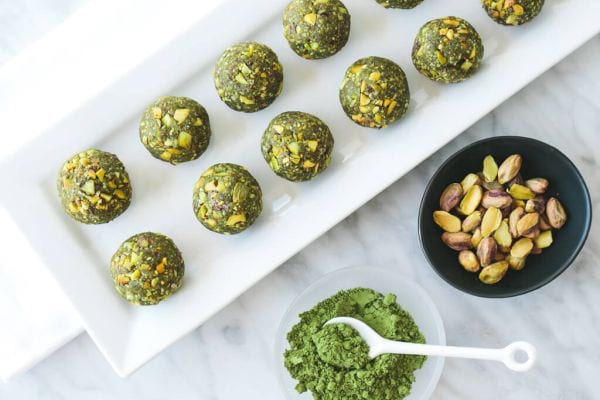 Going green? I think so! Pistachios and matcha come together for a delightfully grassy and earthy bliss ball in this recipe. The matcha powder is the perfect addition to an energy ball because of its natural caffeine content, lending you a slow and steady burst of mental clarity that won't leave you crashing later.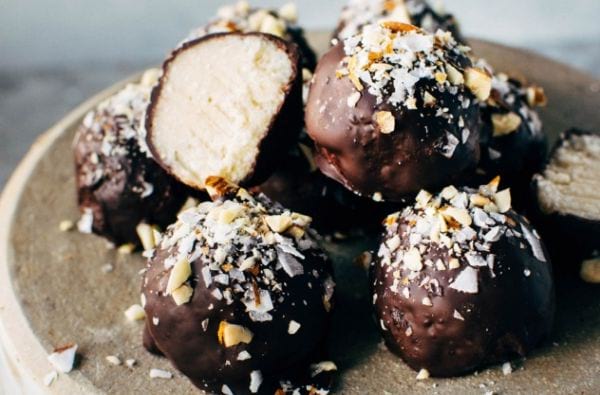 If you want to take things up a notch, this is the recipe for you. We're not messing around with that chocolate dip! This will truly feel indulgent like biting into a piece of your favourite candy. The inside is a hearty blend of shredded coconut and coconut oil. Garnish with extra coconut and crushed almonds for a bit of added crunch.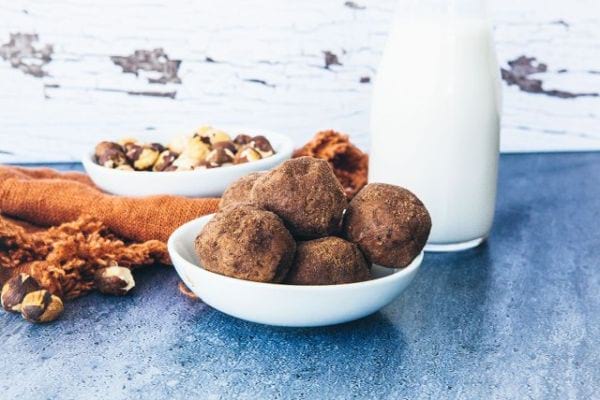 Who doesn't love Nutella? Unfortunately, this "nut butter" is loaded with sugar, oil, and other junk. These bliss balls take that flavour on the all natural way with almond butter and blended hazelnuts. Plus, these feature a boost of collagen for extra protein and some love for your hair, skin, and nails!
I was inspired to make these by a flavour of Nak'd Bar which is a fantastic raw fruit, nut, and seed bar. Naturally, I decided to take a shot at DIY-ing it, and this flavour is amazing. Zesty with a hint of immune-boosting vitamin C, raw cashews make these extra creamy. I love adding a few drops of lemon essential oils and rolling these in desiccated coconut for an extra boost of healthy fats.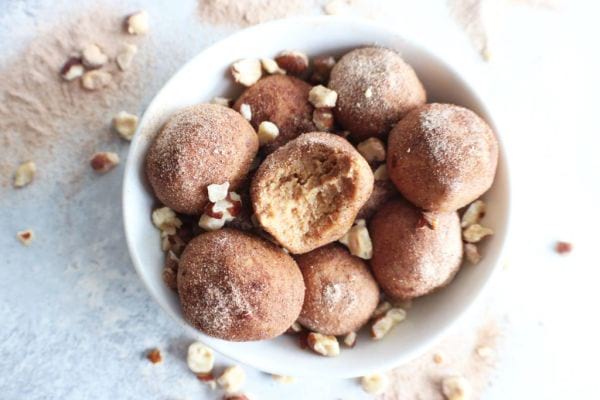 Dreaming of piping hot cinnamon buns? Opt for a longer-lasting energy source with these scrumptious bites, coated in a tasty dusting of cinnamon. Cashews, hazelnuts, and collagen pair up for a super food boost with plenty of protein and healthy fats to keep you going, even through the most draining days.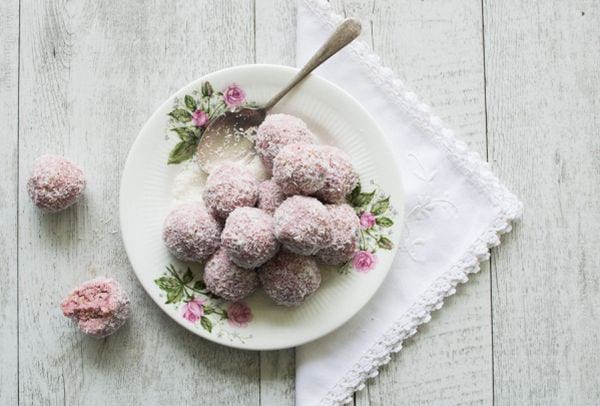 These pretty little things are full of fresh berry flavour from raspberries, perfect for welcoming the warmer months with a little something that feels like dessert. Frozen raspberries will work just fine, lending their juicy, subtle sweetness and lovely pink colour. Give these a generous coating of coconut and you're good to go.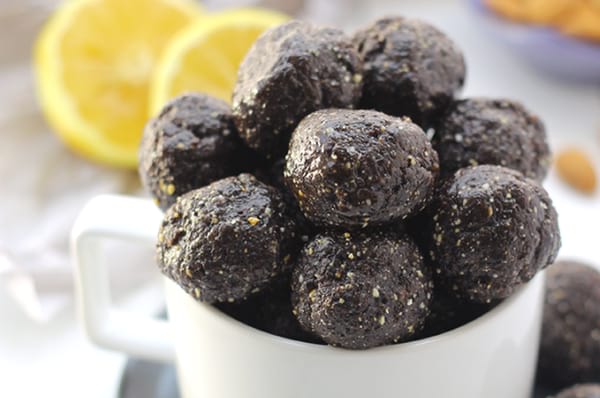 Skip the long cafe lines for your pre-work blueberry muffin. All that flour and sugar isn't doing your energy levels (or your bank account) any favours! Instead, try these. The combination of nuts, dates, dried blueberries, vanilla, and the lemon extract is refreshing, encompassing everything you love about your favourite morning treat… without the massive sugar rush!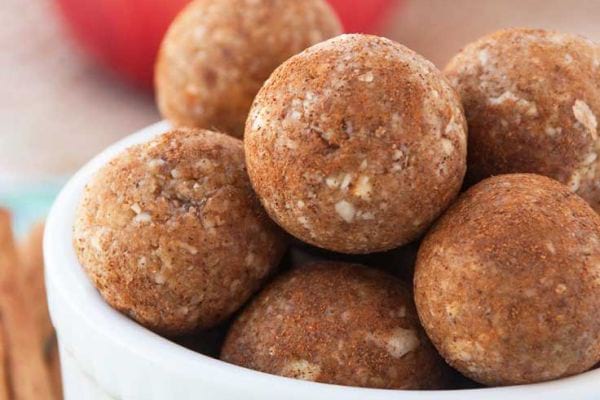 Nothing says "home" like apple pie. Get a taste of that wherever you are with these paleo bliss balls that'll transport you right back to your grandma's kitchen during Thanksgiving dinner. With just four ingredients, this indulgent little bite couldn't be easier to make!

In minutes, you can whip together these nutrient-dense, raw, collagen-filled keto protein balls for ANY time you need a quick and satisfying treat! Loaded with healthy fats and collagen, these no-bake keto fat bombs are super addicting. Recipe from Tessa The Domestic Diva.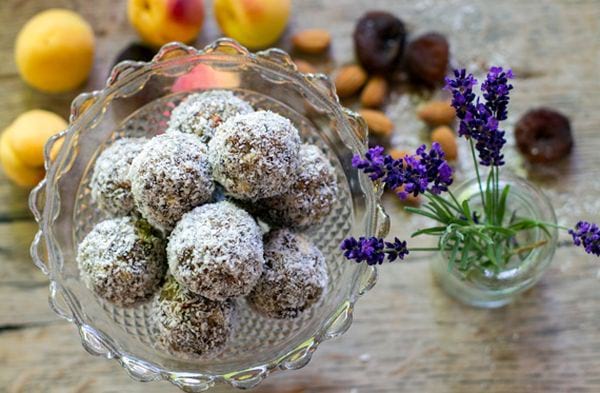 There is something so inspiring and refreshing about fresh lavender which inspired this delicate and delicious flavour combination. It's an underrated addition to recipes if you ask me! Instead of dates which are typically used to bind, I combined dried apricot with almonds, fresh lavender, and coconut for an easy breezy afternoon snack.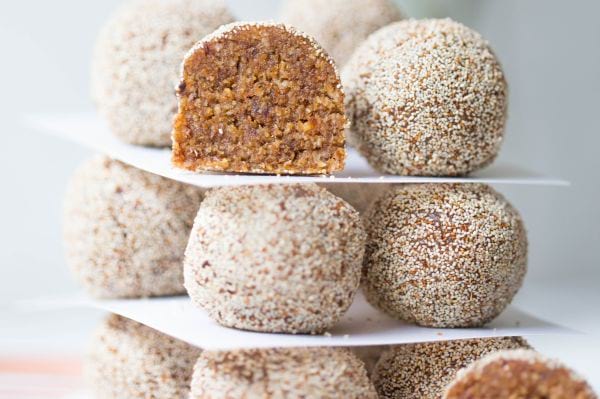 Instant coffee generally isn't a very 'fancy' choice, but for these… it totally is! This is better than your sugar Starbucks caramel macchiato when it comes to nutrition and sustaining energy. For a paleo version, make sure to read the substitutions and use almond flour instead of teff flour, and coat with coconut or sesame seeds instead of teff grain.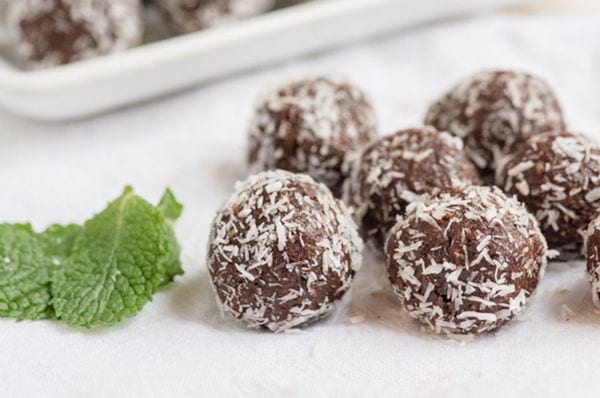 Who doesn't love a bit of peppermint for a naturally energising burst of flavour? Paired with chocolate and coconut, these are seriously addictive but perfectly guilt-free. Use peppermint extract or essential oil for the best results.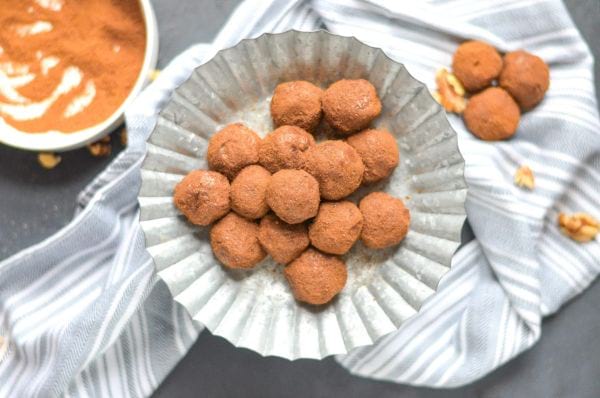 Pumpkin spice and snickerdoodle? Yes, please. These are packed with cinnamon, fibrous pumpkin puree, vitamin E-rich walnuts, and pumpkin spice. You can enjoy these year-round. Give them a good coating of cinnamon sugar for the best results.
Boost your energy and curb your sweet tooth all at once! I hope you loved the variety of flavours and possibilities with these paleo energy ball recipes. Indulge wisely.