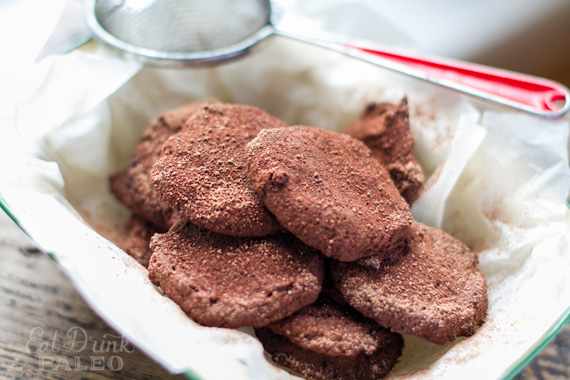 Recipe: Paleo Chocolate Banana Cookies (tree nut & egg free)
Many of my readers ask me for baked treats made with no nuts or no eggs. These paleo cookies are exactly that. Using coconut flour and arrowroot as well as banana and cream as my moist ingredients means that the texture of these cookies are not exactly like your traditional ones but they come pretty damn close and they taste good.
Cook's notes: Most traditional cookies can be done after baking for 10-15 minutes but my version takes a little longer because essentially we're kind of drying them out as we're cooking in the oven. They will be a little crunchy soon after baking but will end up a little softer and moist as you keep them for a few days. When you can't have normal cookies because of certain ingredients, it's a small compromise in my eyes. I hope you like them and if you do something differently that improves them, please let us know in the comments.
Coconut is not a tree nut and is normally safe for kids but if you suspect that coconut flour might cause an allergic reaction, then avoid and try replacing the flour with extra tapioca flour, or try to add some buckwheat or quinoa flour of those are ok.
Ingredients
1 small banana, diced
2 tbsp coconut cream, use the thick part from the top of the can
3 tbsp coconut oil, softened
1 tbsp vanilla extract or essence
1 tsp rice malt syrup or raw honey
3 tbsp raw cacao powder
2 tbsp arrowroot powder or tapioca flour
1/4 cup + 1 tbsp coconut flour
1/2 tsp baking soda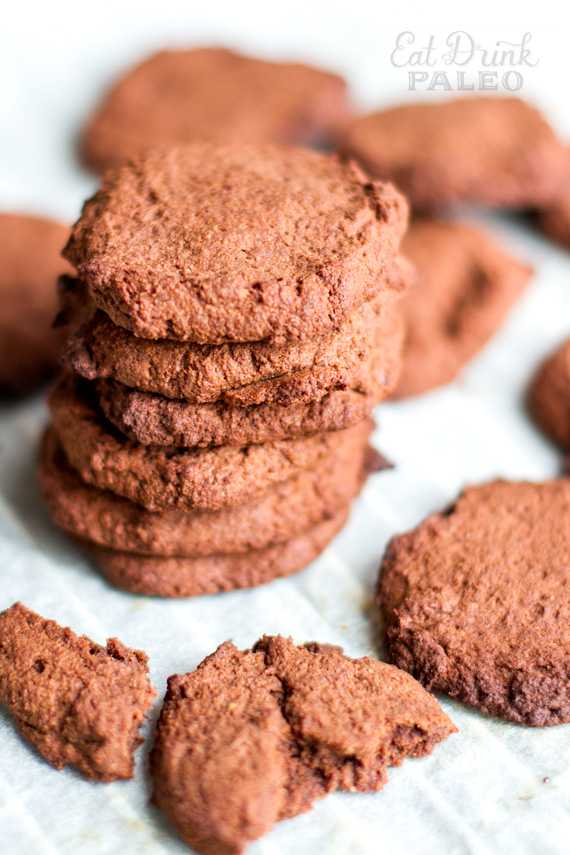 Instructions
Preheat oven to to 175

°

C

/347

°F

.
Place all ingredients in a food processor and blend into a thick batter.
Place teaspoon-full dollops of batter on a baking sheet lined oven tray. Wet your fingers slightly and flatten them into pancakes. Bake for 15 minutes at 175

°

C

/147

°F

. Then bring the temp down to 155-160

°

C

/310-320

°F and b

ake for 10 more minutes. Then turn the cookies over and bake for another 10 minutes. Turn over again and bake for 5 more minutes. This is a process of cooking and drying them out slightly. Remove and cool completely before storing. Sprinkle with a little extra cacao if you like.
Preparation time: 10 minutes
Cooking time: 40 minutes
Number of servings (yield): 10-12 cookies