Have you ever wondered what my spice cabinet looks like? You might think it's a vast sea of seasonings, herbs, and bottles upon bottles (it actually is a bit like that), but the reality of my cooking is that I tend to use the same spices over and over again. Of course, I love to experiment with new flavour profiles, blends, and more, but when it comes to keeping it simple, there are a few key ingredients I just couldn't live without. In this post, I share a few top spices every kitchen should have.
---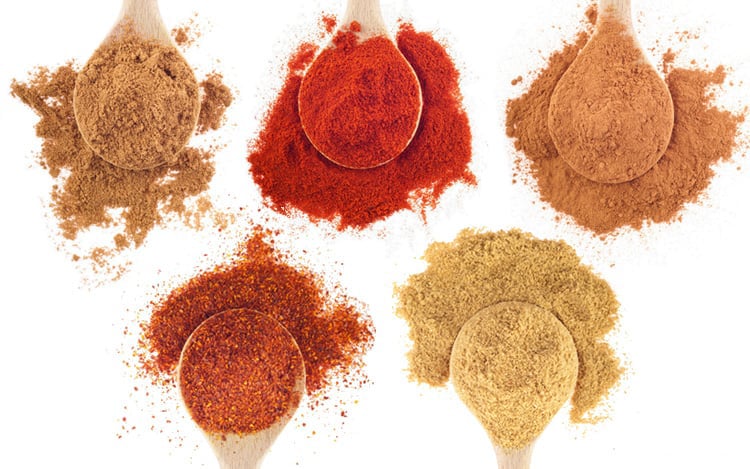 If I had to recommend a few must-have spices to a beginner cook or someone who simply wanted to inject a healthy dose of flavour into their diet without breaking the budget, which would they be?
You might be surprised by my choices, but I'll also share some of my favourite ways to use these top spices so you can see what all the hype is about. These five delicious spices are the ones I use all the time and are amongst the most versatile, in my opinion. Plus, they have many health benefits!
---
1. Cumin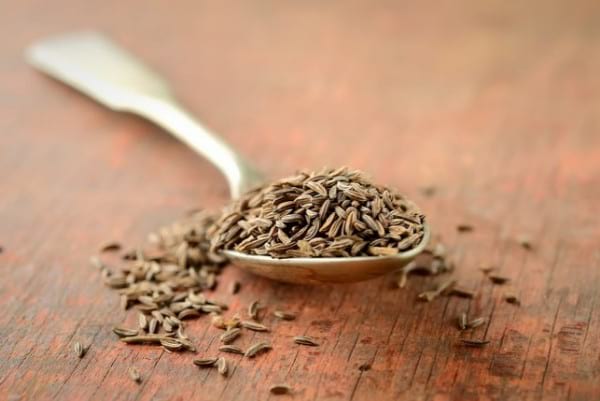 You likely have some cumin in your own spice cabinet. It's as essential as good cracked black pepper in my opinion. You can choose to purchase it whole as a seed (pictured above) or ground into powder. You could also grind it yourself with a mortar and pestle for the most explosive, fresh flavour.
Cumin is an aromatic spice with a very distinct smell that infuses everything it touches. A little does go a long way which is part of its appeal to me, and why I love it so much. It has warm and earthy notes; some hints you might notice include lemon, eucalyptus, saffron, pine, caraway, thyme, parsley, bay leaf and curry.
HOW TO USE CUMIN SPICE?
Considering its warmth, it pairs well with other traditionally warm spices. For great results, you can use cumin alongside oregano, thyme, parsley, lemon, and lime. Some of my favourite foods to use cumin with include red meat, fish, earthy root vegetables, eggplants, fresh tomatoes and yoghurt for a creamy, savoury fix or to make a sauce with.
Cumin is used all over the world in so many different cuisines. It's a staple in dry rubs that I use for meats. I also love adding the whole seeds to a jar of homemade pickles to boost flavour. Some of the most notable traditional recipes that include cumin as a key ingredient are spicy harissa sauce, Mexican dishes (try my naked burrito bowls), curries, dukkah seasoning blend, African tagine dishes, grilled lamb, and stews from the Middle East. You can even use it in a salad. Oh, and don't forget taco seasoning!
Cumin is also very healthy. It's a fabulous spice for regulating digestion considering in Sanskrit, the word cumin actually means 'that which helps digestion.' It also contains immune-boosting potential with a fair amount of vitamin C. Finally, cumin even contains a little vitamin E which is great for the skin.
I like this organic brand of cumin from Amazon, or you can find similar in your local stores.
2. Paprika

Then next on my list of best spice to have in your cabinet is paprika.
Paprika and smoked paprika alike are pretty popular in people's spice cabinets. This nightshade spice is derived from sun-dried red peppers or smoked red peppers for a slightly sweet and smoky addition to so many dishes. Its vibrant red colour makes it look spicy, but there are multiple variations. The colour is sometimes as tempting as its flavour! Sweet paprika is naturally sweeter, smoked paprika has a bit more smoky punch, and spicy paprika will give you that kick you're looking for.
Smoked paprika, or pimento, is made by smoking peppers slowly over fire rather sun-drying, which produces the very rich and smoky flavour and darker colour. Spanish smoked paprika also varies in the heat: dulce is mild, agridulce is semi-hot, and picante is hot. As for me, I love all varieties. You can easily get great culinary results with simple mild paprika and smoked paprika though.
WHAT DOES PAPRIKA GO WITH?
This warm spice pairs well with others like it. I like to use it alongside spices like turmeric, cumin, chili, and coriander. As far as foods go, I like to add it to dishes with onion, chicken, lamb, pork, shellfish, eggplants, cauliflower, olive oil, and lemon. It works fabulously with herbs such as parsley, basil and thyme.
Popular dishes that are made with paprika include Hungarian goulash and paprika chicken (check out this primal friendly Instant Pot recipe), devilled eggs, Spanish paella, chorizo sausage, salami, Portuguese grilled chicken, chilli con carne, Bolognese sauce and patatas bravas. It's used to make such condiments and spice mixes as ajvar relish (red pepper, eggplant, garlic, chilli), harissa, curry mixes, Mexican meat rubs, pork ribs and lamb rubs, barbecue and tomato sauces and chutneys. How is that for versatile? Lastly, it's a great addition to other nightshade-heavy dishes like tomato soup or red pepper spread.
Unless you're avoiding nightshades due to an autoimmune dietary protocol or an allergy, paprika is also very healthy. It's chock full of antioxidants that fight free radicals and oxidative damage in the body. It's also helpful for regulating blood sugar levels, so be sure to pair your starches with a dash of it. Oh, and capsaicin – an active ingredient in spicy peppers and paprika – may be a powerful cancer fighter.
Try these: Spicy Paprika Lime Chicken and my Finger-licking Spicy Meatballs.
3. Cinnamon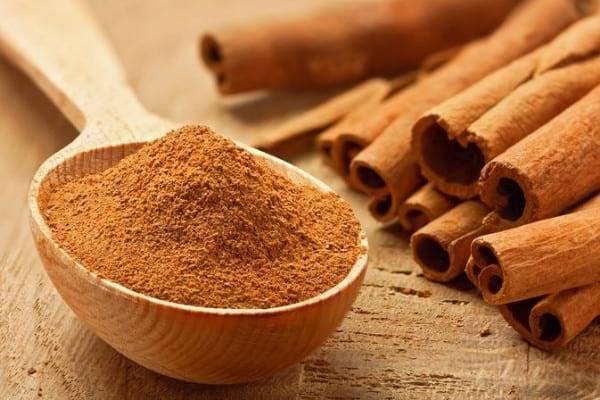 When it comes to flavour and amazing aromas, there isn't much that beats fresh ground cinnamon. It's a spice I've grown to love not only in desserts but in savoury dishes as well. The warmth of it really helps to round out other aromatic spices and herbs. It works nicely with starches, root veggies, and many different types of cuisines. I like adding a dash to stews, meats, and mashes for a unique flavour explosion. Don't knock it until you try it!
USING CINNAMON
What I really love about cinnamon is the way it adds depth to a dish which is something that can be quite difficult to achieve. The warm, slightly sweet, slightly spicy taste makes it versatile. I especially enjoy pairing it with nutmeg, allspice, cloves, vanilla and cardamom, as well as ginger, honey, sugar, cocoa, apple, pear, raisins, tomatoes, wine, butter, meat, yoghurt, and rosewater.
I like cinnamon to add a little extra to my teas and coffee. It's a staple in a warm chai tea. I like to blend it into coffee with some almond milk or coconut milk. You can even brew fresh cinnamon sticks with other whole spices in hot water for a warming infusion.
If you've got a sweet tooth, cinnamon is a must. I love to bake pears or apples with some cinnamon on top for a tasty, low-effort, and refined sugar-free after-dinner treat. It also makes in appearance in many of the baked goods I make. In some cuisines, it's more of a savoury addition. Cinnamon appears in Persian-style curry pastes and in sambar powder. It is also used in many sweet and savoury Turkish dishes.
Try these: Cauliflower & Sweet Potato Mash, Paleo BBQ Sauce With Apple & Cinnamon, or Cinnamon Ginger & Raisin Pancakes.
4. Chilli powder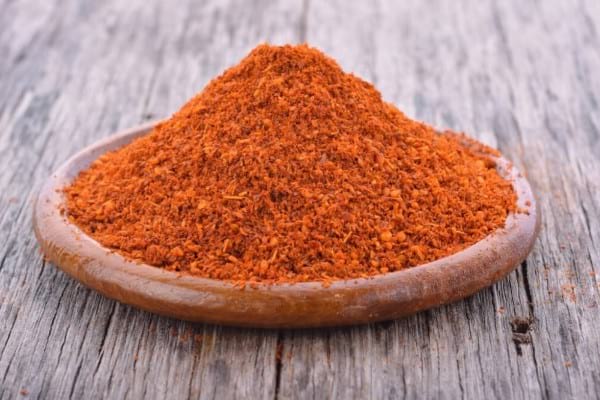 Chilli or chilli powder is essentially the dried and ground flesh of one or more types of chilli peppers. There are different types of chilli powders, such as cayenne pepper or Aleppo chilli, and often it can be used as chilli flakes rather than powder. Making the differentiation will depend on the amount of heat you're looking for, texture, and the specific recipe you're making.
Depending on the type of chilli used, the powder will have different amounts of heat as well as flavour, colour, and aroma characteristics. You don't need to be able to handle a ton of spice to handle a little dose of chilli. To put it into perspective, let's run through some basics.
Types of chilli powder
Cayenne pepper is orange-red with quite a kick; it's a little more bitter than other chilli powders. Aleppo chilli brings more than just the heat to the dish. It's got a more complex, savoury flavour that is zesty and fruity as well as earthy and fiery. This is one of the most versatile variations. It's often used in skewered meat dishes, meatballs and rice dishes. Chipotle is made from smoked jalapeno peppers and combines a rich, smoky flavour and aroma with the heat.
The heat can bury the sweet, warm flavour of the peppers and the chilli powder is used to add heat and spice rather than flavour. Pro-tip: dried chilli can use in place of fresh chilli in recipes. Some of my favourite chilli pairings are tomatoes, nuts, honey, and chocolate. The sweetness really balances out the spice.
USING CHILLI IN COOKING
Chilli pairs well in cuisine with other warm spices like cumin, paprika, coriander and cinnamon, and can be used to add heat to pretty much anything. Some dishes that work really well with the addition are tomato and meat-based stews, casseroles, and sauce for extra flavour and spice – think chilli con carne, buffalo wings sauce, chicken cashew nut, chilli crab and so on. Finally, I like to use it in spice mixes for curries, taco meats, barbecue rubs, Cajun chicken, fish and chicken marinades, salsas, relishes, harissa… the list goes on.
Some of the benefits of chilli peppers and its derivatives include capsaicin which can boost metabolism and aid in weight loss and the vitamin C content. This powerful spice can also help you clear out sinuses and keep digestion healthy. Just make sure to use it wisely!
Try these: Spicy Nigerian Beef, Spicy Beef & Cucumber Salad.
5. Mild curry powder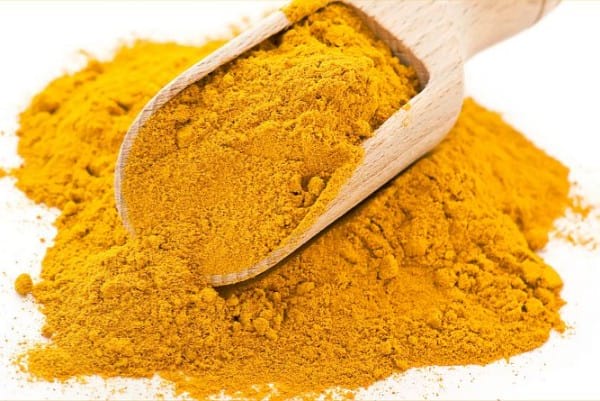 If you know how much I love a good curry, I doubt you're surprised to find curry powder on my list today. It's not just for curry either, but you can't make an authentic-tasting bowl at home without it.
Curry powder is the most common spice mix in Asia with varying ingredients depending on the country and dishes it's used in. Typical ingredients are ground coriander seed, turmeric, cumin, fenugreek and chilli. Ginger, caraway, cardamom, pepper, nutmeg, clove and cinnamon can also be added. You can easily make your own at home with bulk spices, or you can buy your favourite pre-made. Like any spice, it's best when it's fresh!
My top pick is mild curry powder because it's not overpowering. This helps add to its overall versatility. Spicier curry powder is certainly welcome in some recipes, but I prefer to add the spice later. Mild curry powder is perfect for adding a little kick to simple scrambled eggs, or for seasoning basic meat and veggie-based sheet pan meal.
USING CURRY POWDER
Naturally, its most popular use is for a traditional curry. With meat, veggies, canned coconut milk, and curry powder, you can make an incredibly flavourful curry to serve over white rice or grain-free cauliflower rice. This is definitely one of my go-to weeknight meals. It never disappoints!
Considering the wide array of spices used to create a curry powder, you get an amazing array of health benefits. This spicy blend is anti-inflammatory, packed with vitamins, and has constituents which can help to stabilise blood sugar.
Try this: Curry Spiced Scrambled Eggs with Onions, 15-Minute Curry Coconut Prawn Stir-Fry.
Let me know what your must-have spices are! I hope I've inspired you to use some of those more underrated spices hiding out in your cabinet, or just given you some new ideas on how to use them.
SAVE THIS TOP SPICES POST TO PINTEREST