Making Vitamix ice cream is easier than you think. I've put together some basic guidelines on how to get started and what ice cream ingredients to use. These are healthy (ish) recipes using cleaner ingredients and no refined sugar.
---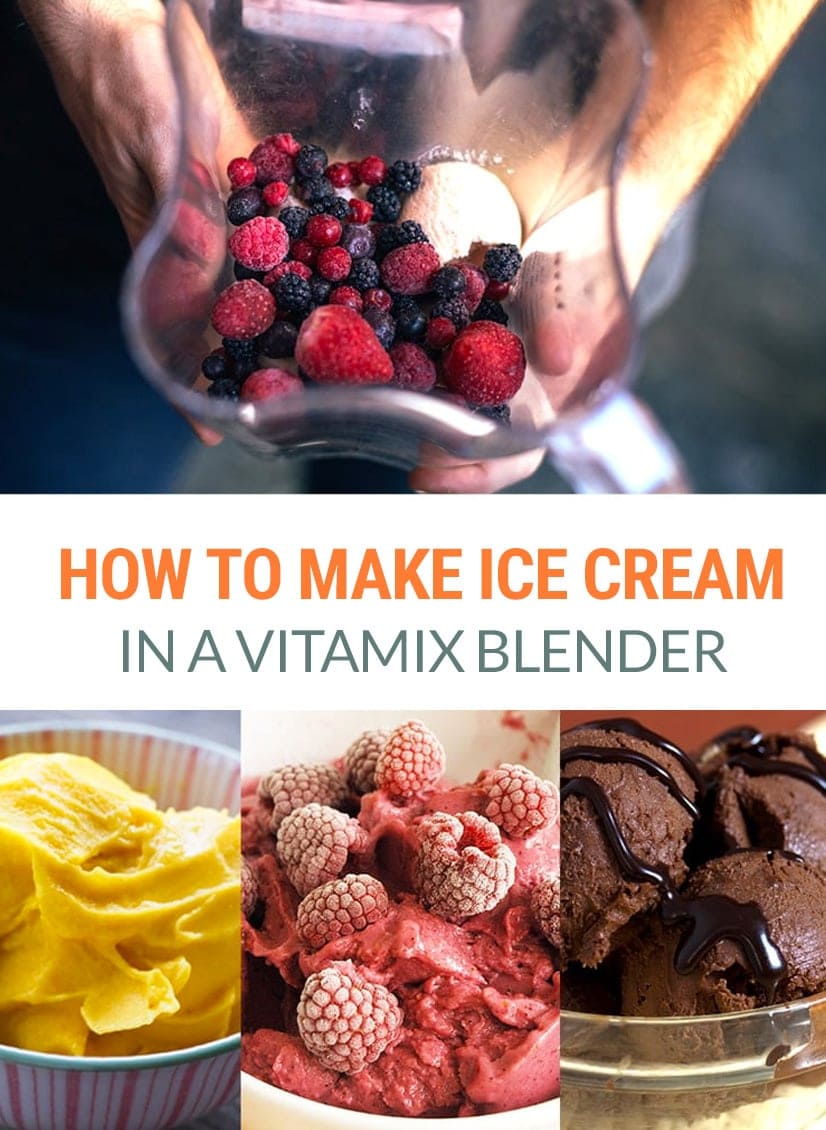 For me, ice cream falls in its own food group. The food group that will forever stay in my diet! This doesn't mean that it has to be sugar-loaded, commercial kind. I make my own healthy ice cream at home and put whatever I want inside.
I know that when it comes to making ice cream at home, most of us give up on the idea as soon as we hear the words 'churn by hand' or 'get your ice cream maker ready' (ps. I don't own one). BUT, not knowing what 'churning' is or not having an ice cream maker shouldn't stop you. If you have a high-performance blender like Vitamix, you can make gorgeous, guilt-free ice cream in no time.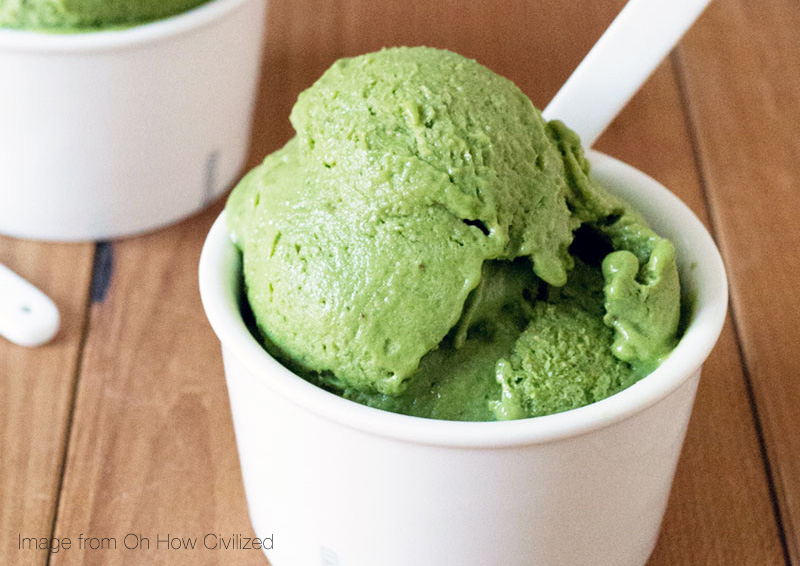 Vitamix Ice Cream Method
To make ice cream or similar dessert and sorbet in a Vitamix or another high-speed blender you need three key ingredients.
1. Something icy such as frozen bananas, frozen berries, frozen yoghurt, ice cubes, frozen coconut milk and so on.
2. Some liquid – not a lot but just enough to get the blending started, and often to add some creaminess. Most of the time it will be some kind of milk, yoghurt or cream. Coconut water, regular water and juice can also be used.
3. Flavours & textures – unsweetened cacao powder, vanilla, cinnamon, mint, sweeteners (dates, honey, coconut sugar, brown rice syrup), berries, citrus juice, nut butters, coconut butter, chocolate chips, coconut flakes, chopped nuts, seeds, superfood powders, and even some flavoured liqueurs (OMG!).
Here I've put together three simple ice cream foundation recipes to get you started. You can create your own simple or elaborate flavours depending on what you have in the house or what fruit might be in season.
Version 1: Plain Creamy Vanilla Ice Cream
1/2 cup (120 ml) choice of cream -for primal peeps this can be full cream or half & half, and for dairy-free versions use coconut cream or coconut milk
1/4 cup desired sweetener, depending on how sweet you want it
1-2 teaspoons vanilla, or other flavourings such as peppermint oil, cinnamon, nutmeg, rosewater
2 cups frozen milk cubes (either coconut, almond or rice milk, cream diluted in water for primal)
Makes 2-3 cups
---
Version 2: Chocolate Ice Cream
1 cup (240-250 ml) non-dairy milk of choice or full cream and water combined
1/2 cup (about 35 g) raw unsweetened cacao/cocoa powder
1/3 cup desired natural sweetener
1 teaspoon vanilla extract
3-4 cups ice cubes
Makes 3-4 cups
---
Version 3: Banana Nice-cream
2 large frozen bananas (pre-sliced bananas will blend easier)
1/4 tablespoon non-dairy milk such as almond or coconut milk
1 tablespoon of desired sweetener
1 teaspoon vanilla (maybe a tiny sprinkle of cinnamon)
Makes 2 servings
Note: For each 1 cup of frozen fruit or berries, add 1/4 cup of liquid or milk. I recommend adding a couple of tablespoons of milk at a time. Try to blend and add more as you blend, to make sure it doesn't get too thin.

Place all ingredients into the Vitamix container in the order listed and secure the lid.
Select Variable 1.
Turn the machine on and slowly increase speed to Variable 10, then to High – over 5-7 seconds.
Use the tamper to press the ingredients into the blades.
In about 30-40 seconds, the sound of the motor will change and four mounds should form.
Stop the machine and don't over blend as the mixture can start to melt. Serve immediately or transfer to a freezer container for later. Re-blend after storing in the freezer with a little liquid.
These directions are written for the C-Series Vitamix machines with Variable Speed control and Standard 64-ounce container. You can use another high-performance blender such as Blendtec or even try the Nutribullet, but make sure to make adjustments to the Variable Speed, processing time, and/or ingredient quantities.
---
Have you ever made ice cream using a Vitamix or other high-performance blender? Got any tips or suggestions? Tell me below.  If you love ice cream, please share with your friends and fans.