With over 400 free paleo recipes on my blog, it can be hard to choose which ones to cook. Well, these were my top 12 most popular paleo recipes of 2018. Why not start here?
---
Every December, I like to do a little analysis of the most popular paleo recipes on my blog for the year passed. I look at which recipes my readers and followers have visited the most, and which have gotten the most social shares and positive feedback. It's always fun to share these recipes with you, as I know that not everyone gets to try everything I post. I like to think of this as my annual highlight reel. I hope you enjoy this year's top 12 selection!
I'd love to know which of these you have made or would like to make and if you had any of your own favourites. Share below in the comments!
In no particular order, here are my most popular paleo recipes of 2018.
Sweet potato noodles are great as an alternative to pasta, and serve as a perfect vehicle for this hearty, nourishing beef ragu. This Italian inspired meal is a must-have for any season.
These gorgeous blueberry banana muffins are grain-free and dairy-free making them a healthy little dessert or a snack. The fruit and healthy fats keep them moist, fluffy and super yummy. The best part? They are so easy to make.
Drizzled with the tastiest spicy almond sauce, this bang bang chicken is juicy and crispy. Served with a zesty Asian salad with cucumber and mango. This recipe is gluten-free and paleo-friendly.

This is an easy recipe for savoury paleo bread that can be made without using a baking loaf tin. Perfect for lunchboxes and breakfasts, and it freezes really well so you don't have to eat it all at once.

These healthy turkey meatballs hide some grated zucchini and are baked and drizzled with hot sauce for a little spicy kick. Simple to make, they are great as the main protein dish for dinner or lunch, or as a quick snack. Whole30, paleo, keto, gluten-free.
Enjoy this nutritious and tasty salmon loaf made with canned fish for a budget-friendly family dinner. Served with creamy cucumber and dill salad. This recipe is low-carb, paleo, Whole30 and gluten-free.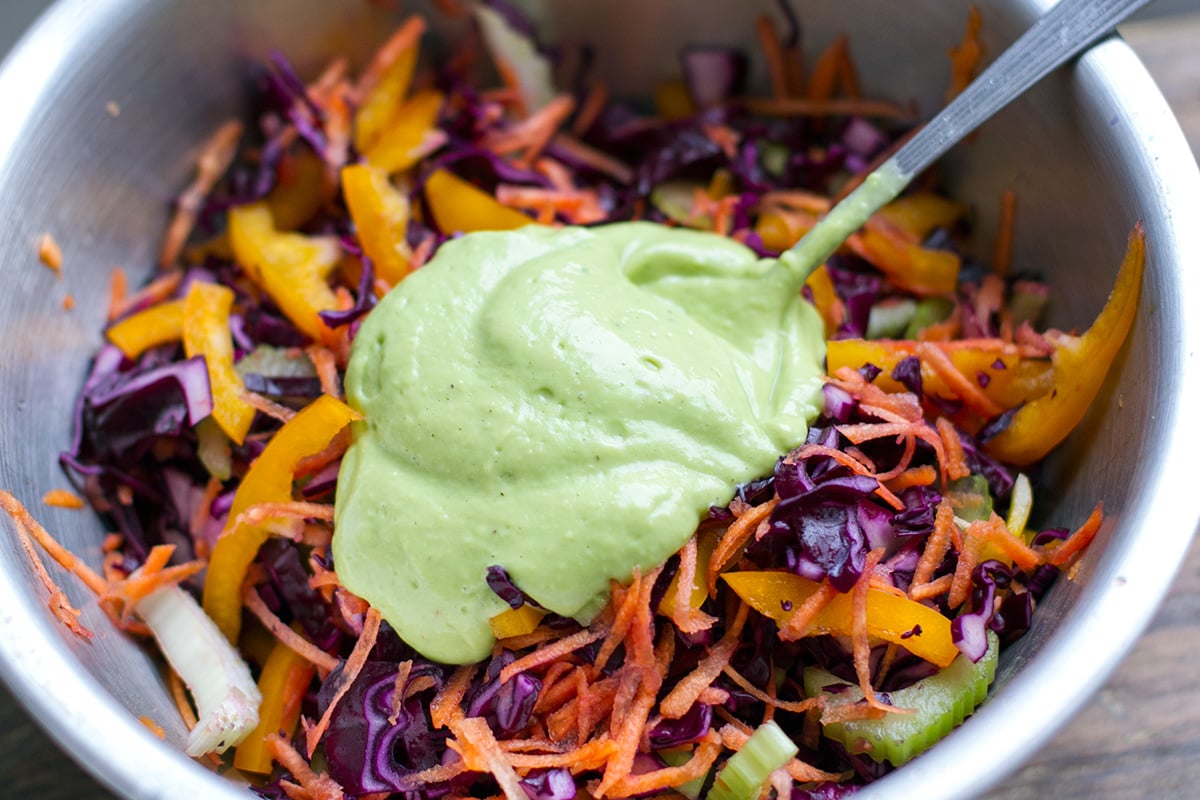 This creamy avocado dressing is a tasty, healthy alternative to dairy or mayonnaise-based dressings, and is suitable for paleo, AIP, and vegan salad recipes.
This paleo and keto chocolate cake is moist and fluffy and is the easiest dessert you'll make. It's made with only 5 ingredients and is nut-free making it great for kids parties and lunch boxes. Serve with berries and whipped coconut or regular cream or ice cream.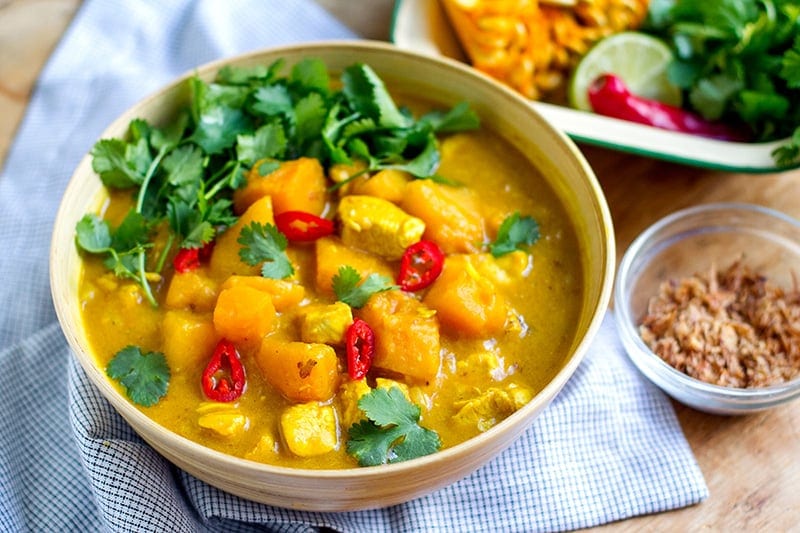 This is the easiest chicken pumpkin curry you will ever make. With just a handful of ingredients, this healthy curry packs a lot of flavours that you and your family will enjoy. This recipe is great with kabocha squash or other sweet types of pumpkin. It's paleo, gluten-free, dairy-free and Whole30 friendly.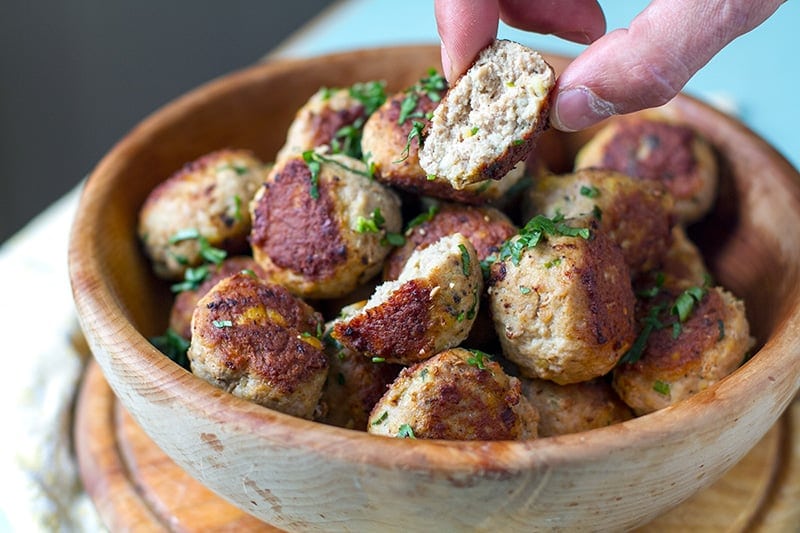 This recipe uses a clever ingredient to make the tastiest, softest meatballs which are grain-free, nut-free and Whole30 compliant. My favourite method from now!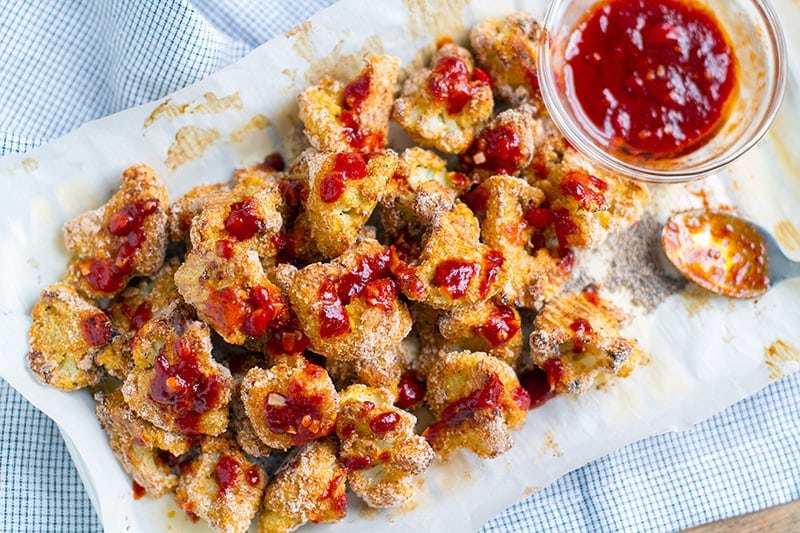 Learn how to make this amazing, finger-licking good crack cauliflower bites using my paleo-friendly, gluten-free recipe. Serve with a spicy red sauce for an excellent appetizer or a side dish.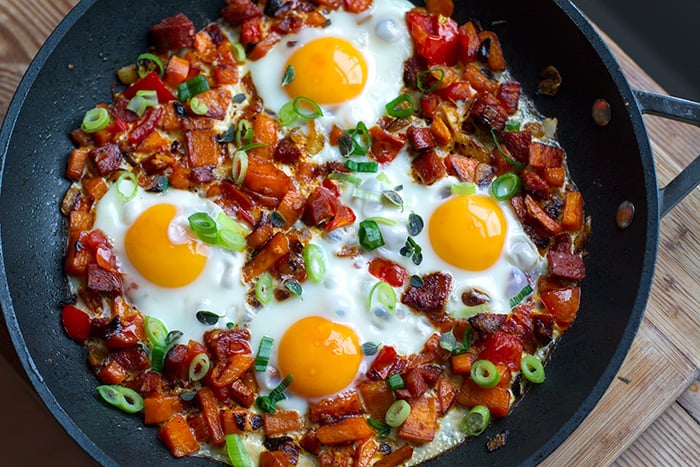 This egg skillet with chorizo and sweet potatoes is a perfect dish for weekend breakfast or brunch, or as a quick weeknight dinner. It's inspired by my travel through Spain, where eggs are often served over fried potatoes with either jamon or chorizo.
There you go, guys! There were many more that I wanted to include but these were the most popular recipes from the blog for the year 2018. Which ones did you make?