Leanne Vogel from The Healthful Pursuit is the expert on the keto diet, especially while sticking to the paleo and real food principles. She has a new book out – The Keto Diet – and is the creator of the Fat Fueled online course. I caught up with Leanne to chat about all things keto, and to share what a day in the keto diet looks like.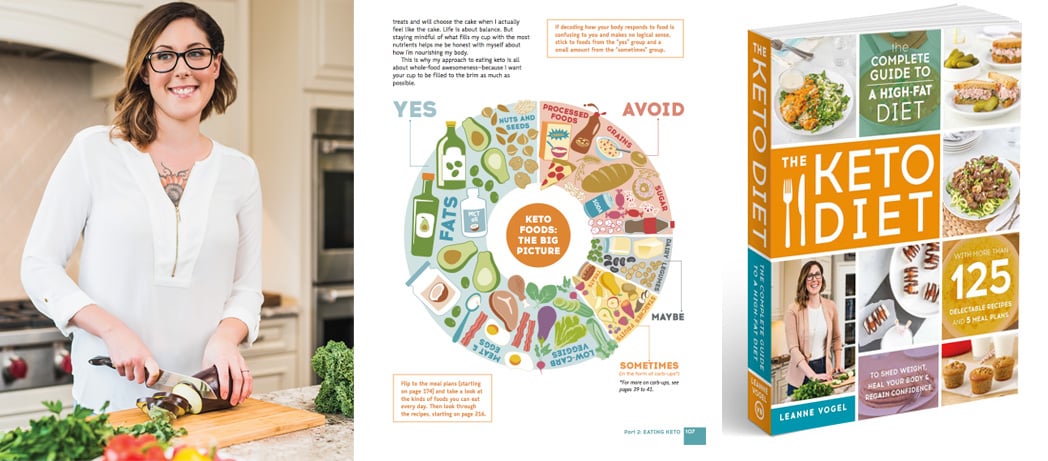 Keto can feel a bit controversial, yet the reality is that keto has many benefits. Whether you want to lose weight, reverse pre-diabetes, manage blood sugar, improve your mood and your relationship with food, or just eat really satiating, good food, the keto approach might be a good choice for you.
To embrace keto, you have to give yourself permission to eat fat and quite a bit of it! , You need to move past the diet dogma that has deemed fat evil for years.
Leanne and I have some tips about the practical path to low-carb, as well as some staple meals and how to make things easy for you. Here's what a day in the life of a keto diet looks like.
The wake-up call
The first thing is first – you've GOT to drink some water. By some, I mean quite a bit. Fill up a water bottle as soon as you rise and get right to it. You might even make some SOLE (basically salt water) or add a magnesium and calcium supplement to the mix. The thing about the keto diet is that it dehydrates you to some extent. This isn't a problem if you're careful, but it becomes one if you neglect hydration and proper supplementation! This is where the carb flu comes in, so it's especially important if you're just beginning keto and want to feel your best.
Intermittent fasting is a pretty common practice, especially in the keto world. This basically means skipping breakfast as you extend the fast from the night before. Water is crucial in getting through the morning.
Stay bulletproof
If you intermittent fast or opt for a small liquid breakfast, you might include a bulletproof coffee in your routine. In that case, you would blend around 1 tbsp. of grass-fed butter and 1 tbsp. of MCT oil into your coffee. This keeps blood sugar levels happy and stable through the morning and provides those healthy fats for energy, that keto stresses so much.
You could also try a rocket fuel latte, if you need a spark in your step. This stuff WORKS and it's freakin' delicious. It's jam-packed with good stuff: a hint of protein from hemp hearts, sweetened with stevia – hands down our favourite keto-legal sweetener, and of course a substantial dose of healthy fats. Oh, and it's white chocolate flavoured, which is the cherry on top! Learn how to make Leanne's recipe.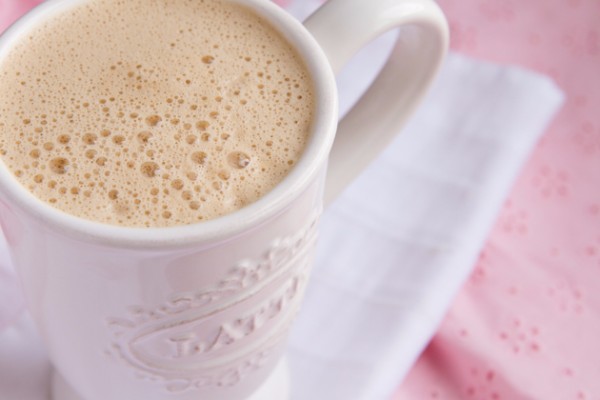 Master your keto lunch
The midday meal is important, and it's especially important if you're packing it. While eating out keto can be easily done, having something you really want to eat is important. Your main goal is proper fuel and a balance of it, including plenty of fat! Can you tell this is the emphasis? Too much protein can be as detrimental as having too many carbs on a keto diet (because excess protein can be converted into glucose in your body).
Keep it simple! Add some veggies and greens to the mix and feel satisfied with a blend of both taste and texture. These keto coleslaw wraps from Leanne's website are perfect for hitting all those notes and more. I love the idea of stuffed avocados for lunch. You can also make my canned salmon loaf for a quick on-the-go lunch.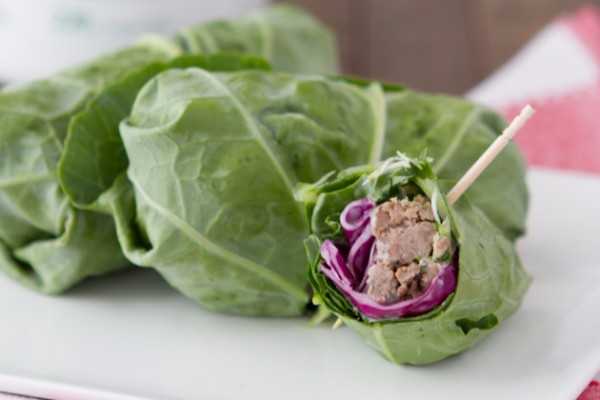 Dine like a king
Now – especially if you're intermittent fasting – dinner should count… so make it count! You want something to keep you going through till the next morning/lunch, while being good for your digestion so as not to disturb your sleep. Something like my 15-minute prawn curry stir fry or Leanne's salmon with creamy turmeric veggies are perfect. Not only is fat important, but so is the quality. Seafood ensures a healthy and necessary dose of omega-3 fatty acids. Plus, this meal is easy to prep and get cooking.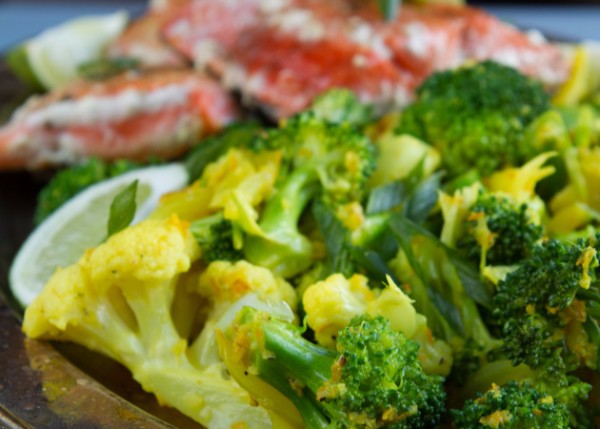 I also love recipes that just mix things up a bit. Recreating some old favourites can feel pretty refreshing on the keto diet, so something like Leanne's zucchini nachos are perfect for a more than 'meat and veggies' meal. If you've got some extra time on your hands, these sort of meals become staples. You certainly won't feel like you're on a diet (and that's the point!).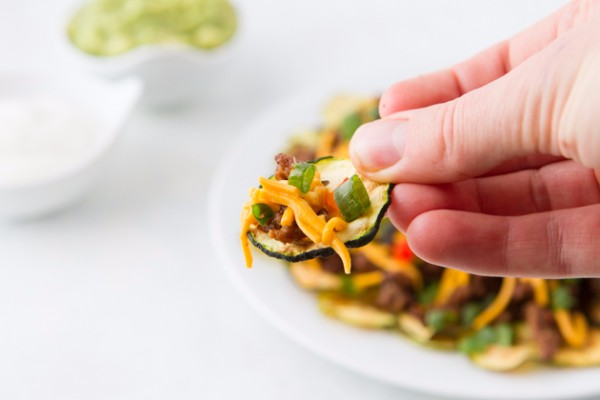 I also love meals that come together really quickly with ingredients I likely have on hand. Sheet pan dinners are a huge deal in my day, and they make sticking to something like keto super easy. Having options is key, and having easy recipes on hand is even more key. I love Irena's sheet pan-roasted asparagus and chicken with chorizo. It just hits the spot!
Another one-pan dish I tend to gravitate towards is stir-fry, so this chicken and cabbage blend is perfect for getting that takeaway fix without the added sugar.
My crispy garlic pork steaks with lemon pepper green beans and leeks is another keto-friendly recipe that you will love.
Snack smart
Generally speaking, you wouldn't need to add much into a keto day beyond the main meals because you'll be genuinely full. Fat has a way of keeping your internal fire ablaze, but sometimes, you just need a little kindling to keep warm. In that case, you've got to be prepared. You can build your snacks and extra in a similar way: fat first, moderate protein, and low-to-no carbs. Something like prepping a frittata or an egg roll-up like this ham omelette is great to break off a slice if you're feeling peckish.
You can also dig into a handful of nuts – macadamias are great because they are the highest in fat and low in pro-inflammatory omega-6 fatty acids – or keep it simple with an avocado, a sprinkle of sea salt and a spoon. YUM.
Keto usually kills the cravings, but sometimes, they just get the best of you. Kale chips are perfect for that salty, crunchy desire for potato chips, which are a no-go.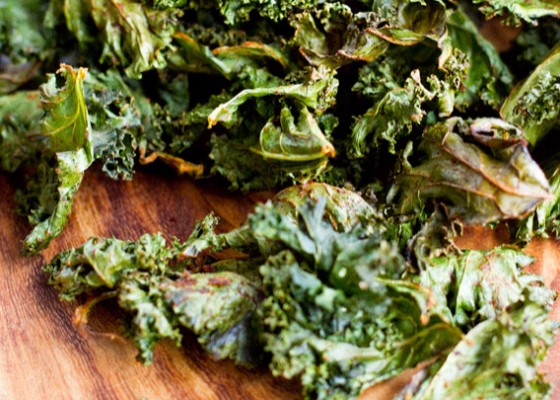 Leanne has also got some really inventive snack options in her book. While you can play by the rules and your cravings all but disappear when your body is in ketosis, it's nice to have some sweet and savoury options. Here are a few favourites:
No-bean hummus – you can dip celery or cucumber in this!
Zesty nacho cabbage chips – because kale is NOT the only option.
No-nuts granola clusters – because sometimes, you still miss cereal (true story).
Coconut moulds – because candy bars are hard to pass up at the checkout lanes.
Bacon fudge – because chocolate and bacon BELONG together, duh.
If you would like to learn more about the keto diet, I highly recommend Leanne's book The Keto Diet. I have a copy at home and I constantly use it as a reference and inspiration. Her online program Fat Fuelled is another great place to start, especially if you want a more structured approach with meal plans, recipes and shopping lists.

What do you think? Is KETO something you'd be giving a go and for what reasons? Hopefully, you can see that the ketogenic diet is totally accessible, even if you think you're going to miss the carbs! With a little prep ahead of time and knowing the right recipes that make your life easy, keto can be a breeze (with big benefits!).